The recent changes within the e-commerce and logistics industry, along with the switch in consumer behavior for more sustainable practices, have significantly affected brands; how they advertise and sell their brand and products, and how they make their production more sustainable. This is especially true in the case of Primoza. However, that's not the end of the story. The brand also went one step further to find out how they can optimize logistics and order fulfillment, especially where they can have a negative impact on the environment. Fortunately, with byrd, Primoza found a good solution to make their logistics more sustainable.
Discover their success story here.
The roots of Primoza
The idea of a plantable wall calendar was born at the end of 2017 as part of a start-up competition at the University of Erlangen-Nürnberg. The inspiring question was simple: how can we bring back nature and people together?
The students were bound and complemented by the idea of self-employment for a long time. For 3 months, and with only 5€, they produced and developed their product. Market studies showed that it was the first time a company adopted a strict and clear focus on sustainability. And not only that, but it was also a model that educated people on environmental matters with sustainable products.
As a result, they won the competition. The next step? Continue to advance the seed calendars. After a successful crowdfunding campaign, Primoza was able to sell the first seed calendars on various Christmas markets in Germany.
A few years on, the calendars are no longer alone. Primoza has since launched plantable postcards, seed bags, seed paper, gardening kits, and more. They successfully sell these products all around Europe and the UK, making full use of the Shopware integration in byrd's all-in-one logistics tool.
Today, many city people are increasingly moving away from nature. We want to make this distance smaller.
The role of sustainability in building a brand
Primoza intends to provide a positive contribution to people, to nature, and to operate responsibly. That means giving people a smile with the products, bringing people closer to nature and sustainability, and producing in such a way that buying it makes you feel better about your place in the world.
Sustainable production should become standard and gradually anchor itself as the "right" way in the minds of companies and customers. A way in which profits are not made at the expense of the environment or living beings.
A sustainable product and production
The production of sustainable goods implies many costs for a company which in many cases leads to increased price levels for end customers as well. In the case of Primoza, the main challenge is production, especially finding the best producers and suppliers. By finding local producers with high standards, especially with natural and sustainable products, the German brand has managed to commercialize 99.99% plastic-free products, certified by various certifications.
Focusing on high-quality products and materials that are complying with your sustainable requirements is still quite costly (at least more than a "regular" provider) because of the rarity and the production processes that are involved.
As customers are willing to pay more for eco-friendly products, ensuring high sustainability standards has become a must with the fast-growing demand for sustainable goods.
In practice at Primoza:
Focus on high-quality ingredients, organic seeds, recycled paper, organic cardboards, CO2-neutral printing, etc.

Local production and manufacturing: the majority in Germany (headquarters) and the rest in Europe

Demeter and Bio certificates
A recipe for successful growth
Sustainability doesn't stop at the product sourcing part, not at Primoza. The German brand's whole idea is to create a sustainable brand environment and growth.
On one hand, it starts with communication and branding. Communicating and making the customers aware of what the company is doing to be more eco-friendly is key. By using certifications and being transparent about the processes, Primoza makes sure their customers know how sustainable they are.
Start with simple things and communicate about it.
On the other hand, at Primoza especially, the focus is also on providing a safe and sustainable growth environment. Primoza aims to grow and be a successful online business but in a sustainable way. The focus is that the company exists as long as possible. Providing a workspace where employees want to stay with full flexibility, and supporting communities, people, and events around sustainability matters. It also implies growing together, especially with partners and providers such as byrd for the order fulfillment.
It's difficult for the customer to differentiate and easy to say for a brand that they have a sustainable product like my product is produced in Germany instead of Asia. What is sustainable in the end? There are so many aspects to consider to build a sustainable brand.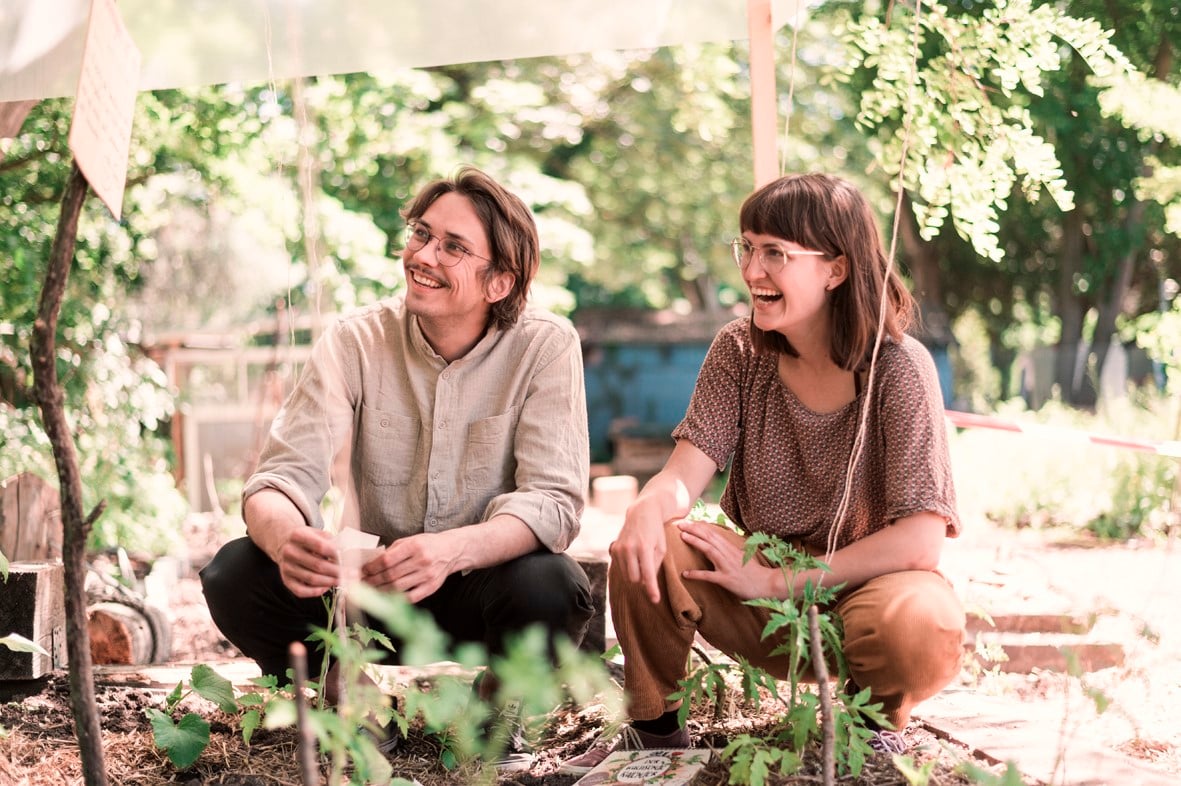 Challenges of sustainable e-commerce fulfillment
As you have read, Primoza intends to have and promote a fully sustainable business model, from product sourcing to communication and corporate social responsibility. But it doesn't stop here. Logistics and order fulfillment are also part of their sustainable journey.
Last-mile delivery is one of the main cost centers in terms of environmental impact and CO2 emissions. Since Primoza is selling their products in the EU and the UK, they needed warehouse and fulfillment facilities located directly in these markets. The location of the fulfillment center(s) is decisive in determining multiple key aspects of order fulfillment, especially the costs and carbon footprint.
With the help of byrd, Primoza is able to store their goods directly in the United Kingdom, and recently, they have started to store their goods in Austria to expand their reach in the DACH region.
In addition to byrd's fulfillment centers, Primoza benefits from a broad carrier network enabling them to offer sustainable delivery options to their customers with DHL Go Green. All in all, for Primoza, using a fulfillment partner locally based makes sense to avoid expensive costs, long-distance shipping, and be aligned with being a sustainable online company.
With byrd, we found a fulfillment provider that provides both sustainable delivery options and gets us closer to our customers with the different warehouse locations.
In practice at Primoza:
Use a fulfillment partner locally based to reduce distances, avoid high costs and benefit from their carrier network
Use sustainable delivery options (DHL Go Green) in order to reduce CO2 emissions
Build long-term relationships with different stakeholders

Future projects and expansion plan
The market of sustainable goods is only getting more competitive due to higher demand, change in customers' behavior and the worldwide question of climate change. This is why Primoza has ambitious plans for the future. First of all, they will put more effort into product innovation and finding sustainable providers and partners. Second, the goal is to strengthen the brand on a European level and expand to new markets with the help of byrd's fulfillment network.
Visit their online shop: https://primoza.de/
---
---