Are you thinking about outsourcing your logistics or changing your warehousing setup? Then you've come to the right place. In the next 5 to 10 minutes you'll learn everything you need to know about what is warehousing, what are the challenges and opportunities of warehousing, what is the difference between warehousing and logistics, and how to distinguish a warehouse from a fulfillment center. Finally, you will learn what e-commerce merchants should focus on when choosing a logistics partner, and you can virtually walk through a fulfillment warehouse.
So let's not waste any more time and get started right away.
What is Warehousing?
Warehousing is defined as the process of physical storage of products before they are further distributed or sold and delivered. Good warehousing guarantees organized and secure storage of the items until they are transported elsewhere. While small companies often use their private premises, such as a private basement, larger companies build their own warehouses or use the services of fulfillment companies.
Warehouse or Fulfillment Center - What's the Difference?
The terms warehouse and fulfillment center are often used synonymously. Technically, however, this is not correct. While a warehouse is only used for storing your products, a fulfillment center is a warehouse with additional functions; in addition to storage, this includes order picking (also called pick and pack), as well as order processing with the help of shipping services. Collectively, this term is also referred to as fulfillment and is thus the name given to fulfillment centers.
All fulfillment centers are warehouses while not all warehouses are fulfillment centers.
Warehousing or Logistics - What is the Difference?
Warehousing is also often used synonymously with logistics. Strictly speaking, however, warehousing is only responsible for storage, while logistics is the functional factor. Above all, the movement of goods inside and outside the warehouse plays a decisive role in logistics. As such, both warehousing and logistics fulfill functions within the supply chain of a business, howbeit, they are not the same.
Warehousing and logistics are not the same things, but they are interconnected and interdependent. To guarantee efficient fulfillment, warehousing and logistics must function in tandem.
Challenges and Opportunities in Warehousing
Optimized Storage
It may seem logical that optimized storage leads to efficient processes. Nevertheless, there is still great potential for improvement in this area in particular at many companies. It is not for nothing that 79% of companies with a strong supply chain record stronger growth than their direct competitors.
Whether using sophisticated racking systems or optimizing the arrangement of stored products, enormous amounts of time and money can be saved. For example, an improvement that results in a reduction of just 3 seconds in the picking time of an item can lead to significant efficiency gains over time.
Example:
30 employees each "pick" 40 items per hour. If each of these operations takes 3 seconds less, this saves the work of one employee per hour.
Inventory Management
If 2021 has proven one thing, it's that inventory management is a crucial factor in e-commerce. It is important to keep track of stocked products at all times.
On the one hand, it's about preventing stockouts - nothing is more frustrating for online retailers than closing a sale and then not being able to process it. On the other hand, it is also about keeping an eye on expiration dates. This can be simplified with logistics tactics such as the FIFO (first-in-first-out) principle. In addition, the so-called LOT tracking is crucial to stay on top of things.
Dealing with Damages
Damaged products always lead to frustration. Yet, no matter how good the safety precautions are, with thousands of products in storage, products can get damaged or arrive already with damage.
In this case, it is crucial to locate and remove these goods. On the one hand, to avoid accidentally sending them to customers and consequently causing their annoyance. On the other hand, to not waste space that could be used for other intact products.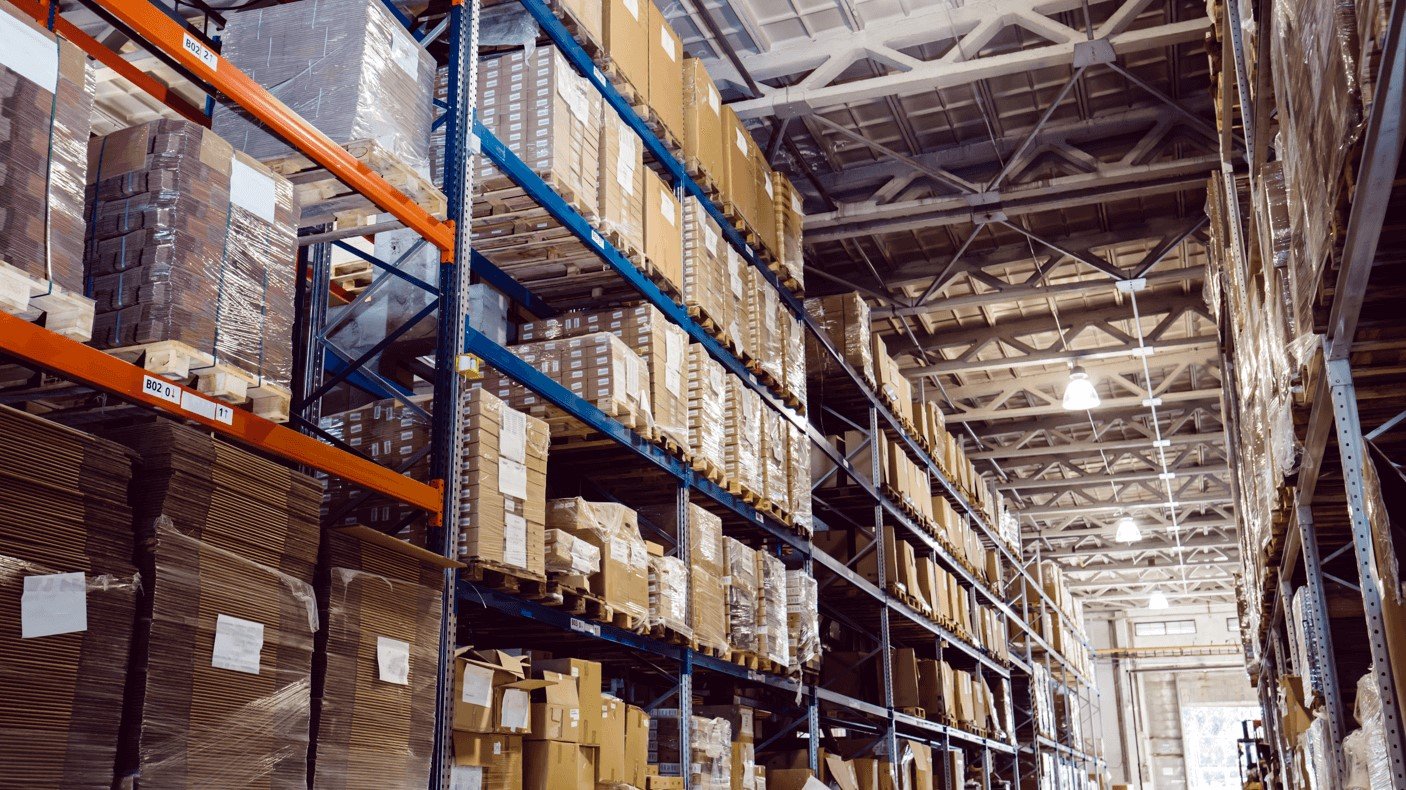 Warehousing and Shipping
As already mentioned, warehousing and shipping must be well coordinated for an optimized fulfillment process. Especially in e-commerce, fast and efficient processes are more important than ever.
Customers are used to getting orders delivered within the next two days thanks to e-commerce giants like Amazon. Therefore, it is a matter of getting the products out of the warehouse as quickly as possible and handing them over to the delivery service providers.
Smaller, medium and even large companies find it difficult to keep up with big e-commerce players on their own. That's why 3PL and fulfillment solutions like those from byrd are often the best way to ensure competitive order fulfillment.
Warehousing with a Logistics Partner - What is important?
When looking for such fulfillment service partners, there are some important factors to consider.
Storage Costs and Number of SKUs
In the beginning, it usually makes sense to handle the logistics yourself. Orders are often limited at this stage and in-house fulfillment gives retailers a better understanding of the processes involved in logistics. As it usually does not make sense to outsource your logistics in the beginning, using your living room as a "warehouse" is the best way to begin. This setup is typically feasible up to a shipping volume of about 100 shipments per month.
Once this threshold is exceeded, the fulfillment process often takes more time than can be reasonably managed - time that is then lacking in other areas. Therefore, it usually makes sense to outsource fulfillment and accept additional storage costs at this point. Even if this shrinks your profit margins, there is practically no way around it. In addition, fulfillment experts with the appropriate equipment and competencies, then work on the order processing. This leads to efficient processes and faster deliveries - your customers will thank you for it.
The number of your SKUs also plays an important role when considering when to take this step. The more you have, the more complicated fulfillment becomes. Always keep that in mind.
Type of Products
In addition to the number of SKUs, the nature of the products is also crucial. For example, if you are selling dangerous goods or bulky items, you should clarify this with your potential fulfillment partner in advance.
Good communication with your 3PL company is always important. Especially if your sales show strong seasonal fluctuations, you should let your fulfillment partner know in time. The same applies if you are running flash sales or marketing campaigns. By communicating in advance, the fulfillment company can prepare and provide sufficient manpower to fully support you.
Location of the Warehouses
When choosing a warehouse solution, the location is of utmost importance. Initially, the majority of retailers look for a "warehouse near me". In many cases, this is not the optimal solution. Instead, you should look for location-based fulfillment near your target market. After all, shorter shipping distances mean shorter shipping times, lower shipping costs, and also a lower environmental impact. Isn't that what we all want?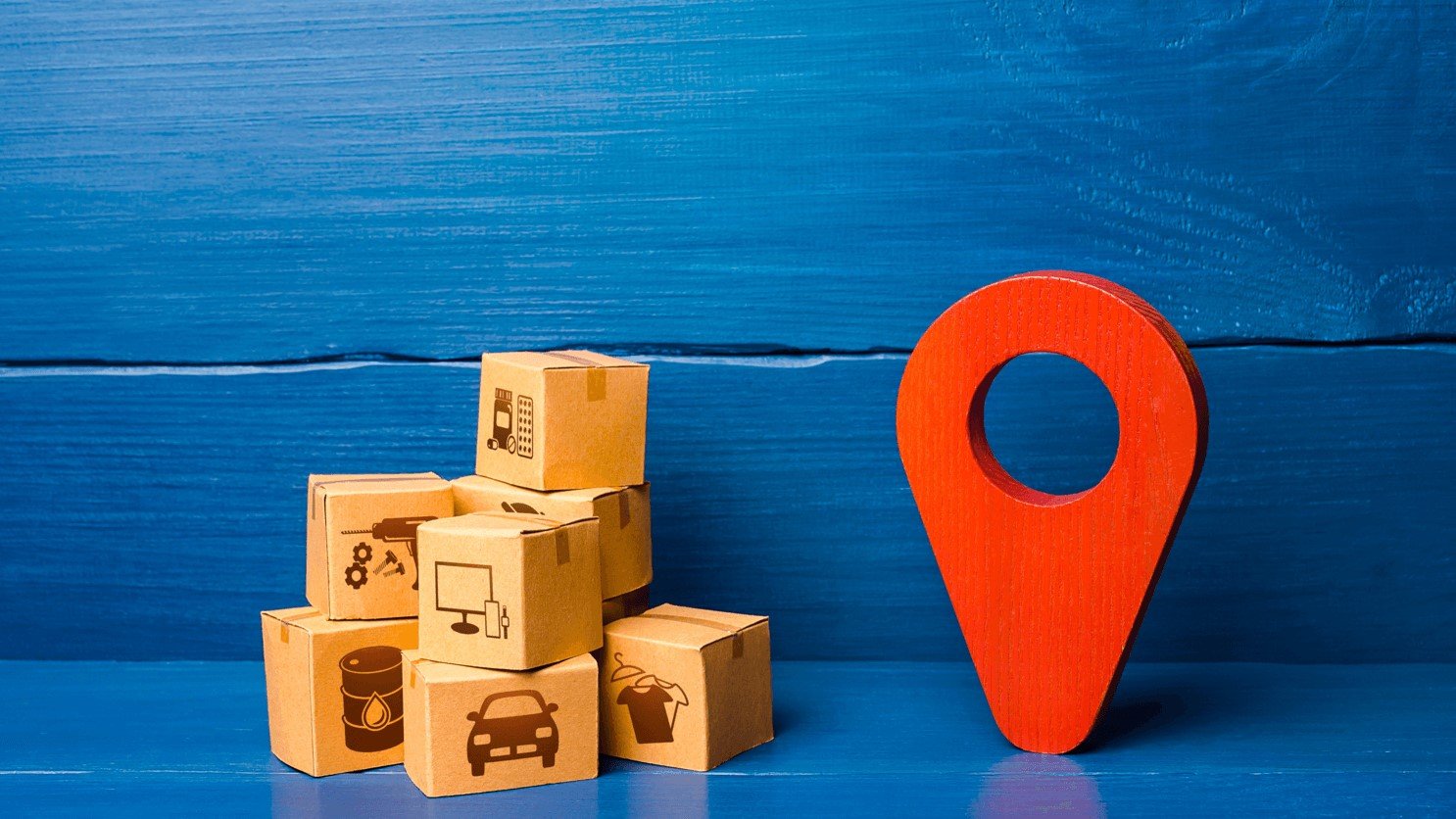 Number of Warehouse Locations
Consequently, it often makes sense for e-commerce merchants, who are active in multiple markets, to use multiple warehouses. For example, the best setup for German sellers may be to use fulfillment centers in Berlin, London, and Paris if these markets are among their main sales destinations.
87% of the executives surveyed in 2019 already stated that they intend to expand their warehouse locations within the next 5 years. How many different warehouses should one use, you might ask. Well, this strongly depends on the type of products and the number of shipments you are dealing with.
Bonded Warehousing
Another factor is the connection of the warehouses with each other. In e-commerce, as in logistics, data plays an enormously important role. A unified dashboard to manage inventory and real-time data transfer across multiple logistics locations are thus critical factors when choosing a fulfillment solution. In addition, communicating with multiple fulfillment providers increases complexity and susceptibility to errors, which can be successfully mitigated with a good all-in-one setup.
Fulfillment providers like byrd have a clear advantage in this regard with their integrated fulfillment network with numerous locations and a unified dashboard.
---
---
Virtual Fulfillment Warehouse Tour
Would you like to know how a fulfillment warehouse looks like from the inside?
Well, come on in!
To move around, just use your arrow keys or click & drop with your mouse to make use of the 360-degree function. Click on the turquoise arrows to "walk" through the warehouse. And most importantly; don't forget to have fun while you're exploring!
---