UK's e-commerce market is known to be one of the most attractive ones in the world. With an average of £866 spent online per person, British online shoppers are leading European countries and are among the top nations worldwide. In 2020, the online sales growth in the UK was 11,1x as big as offline growth. A big share of these online sales was made on the top marketplaces in the UK. This post will examine and give an overview of what are the most popular online marketplaces in the UK in 2023.
What is an online marketplace?
To be classified as an online marketplace, an e-commerce website has to fulfill two main criteria:
Buyers can buy the products on the website or app without leaving it

There is a high number of buyers and sellers that trade through one website
This definition of an online marketplace excludes price comparison pages where it is not possible to purchase products without leaving the page.
The concept of a one-stop online shopping mall is a convenient option for online shoppers and has consequently been gaining popularity. For this reason, a staggering $5.5 trillion was spent on the world's largest markets in 2023.
UK's online marketplace landscape overview
UK's e-commerce marketplace landscape is characterized by a strong dominance of Amazon and eBay, followed by a highly fragmented market led by Etsy and Wayfair. This can be seen by data from Statista.
In fact, the average monthly visits on Amazon (407 million) are 4x the number of visits of the top 3-12 marketplaces combined (91.1 million). eBay (297.9 million) is the only marketplace in the UK that can stand up to Amazon's dominance.
With nearly ⅔ of Amazon's monthly visitors, eBay has a strong presence in the UK compared to the US for example. In the US market, eBay's traffic amounts to only 34% percent of Amazon's visits.
What are the most popular marketplaces in the UK?
Top marketplace in the UK #1: Amazon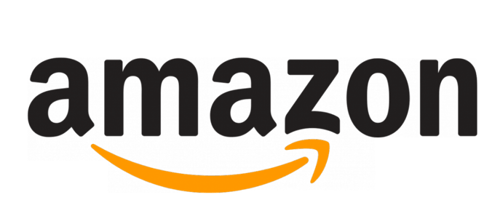 Visits per month in the UK:

352.3 million

Product category:

Generic

Target region:

Global
It comes as no surprise that Amazon leads the British e-commerce market as it does in most western countries. To put the 474 million visits per month into perspective, one has to take the population of the UK into consideration. There are around 67 million inhabitants, which means that every one of them (statistically including all ages) visits Amazon once every 4-5 days on average.
Chief advantage of Amazon:
Amazon is the most well-known online marketplace in the world. Selling on the platform guarantees the trust of potential buyers. The second major advantage, obviously, is the sheer amount of monthly visitors.
Top marketplace in the UK #2: eBay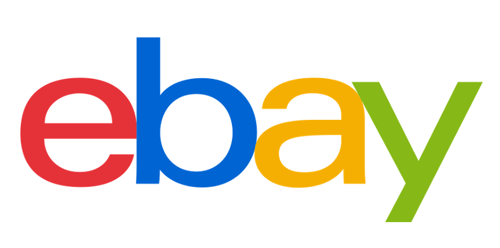 Visits per month in the UK:

239.6 million

Product category:

Generic

Target region:

Global
The only marketplace that can get somewhat close to Amazon's numbers in the UK is eBay. The American company, founded in 1995, could record a turnover of $10.27 billion globally in 2020.
Chief advantage of eBay:
The benefits of selling via eBay are similar to those of Amazon. However, while visitor numbers are a bit lower, fees of selling via eBay are lower than Amazon's for most products.
Top marketplace in the UK #3: Etsy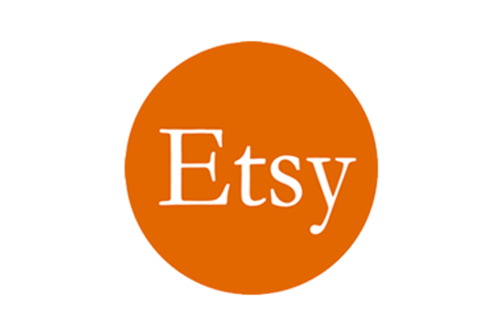 Visits per month in the UK:

178.3 million

Product category:

Craft, Gifts & Arts

Target region:

Global
While Etsy can be titled the leader of the "chasing pack", there is a significant gap between Etsy and the top two marketplaces in the UK (Amazon and eBay). In fact, visits on eBay amount to almost 6x the number of visits to Etsy, and the number of Amazon visits is more than 8.5x as high.
Chief advantage of Etsy:
One of the main differences between Etsy and the two marketplaces mentioned above is that there is arguably a more collaborative community for Etsy. Also, the e-commerce platform focused on handcrafted and vintage items and craft supplies. It also offers a transparent pricing structure with listing fees of $0.20 (£0.14) per item (as of 2021).
Top marketplace in the UK #4: Wayfair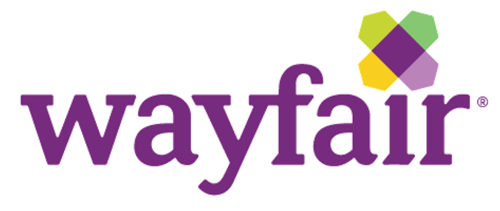 Visits per month in the UK: 10.7

million

Product category:

Furniture & home goods

Target region:

Europe & North America
Wayfair is the number one e-commerce marketplace in the UK that is focused on homeware and furniture. 11 million visits per month are a reasonably high number, especially when taking into account that this marketplace is focused on a specific product category. Operating in a niche means that customers are often one-time visitors that spend a lot but don't return regularly. On average, the shopping basket is higher than on most other marketplaces. This leads to a revenue of $14.15 billion in 2020.
Chief advantage of Wayfair:
The chief advantage of Wayfair is comparably less competition than on other marketplaces. When selling furniture or home goods, you can benefit from a favorable ratio of potential buyers and sellers.

Top marketplace in the UK #5: OnBuy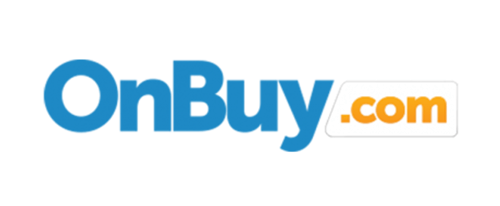 Visits per month in the UK:

4.9 million

Product category:

Generic



Target region:

UK
OnBuy was founded in 2014 and launched in 2016 as a British alternative to Amazon. Within a couple of years of operating, they managed to build a returning and loyal customer base, leading to 4 million monthly visits in the UK. By 2023, they want to expand into over 140 countries and have set up an aggressive expansion plan.
Chief advantage of OnBuy:
As OnBuy is the first UK-based marketplace it can be sure that it has a head start when it comes to sympathies of British online shoppers. Moreover, OnBuy claims to be the fastest-growing online marketplace in the world. In 2020, they grew 800% YoY. They managed to beat last year's sales figures in the first three days of 2021. That is indeed really impressive.
Top marketplace in the UK #6: Zalando

Visits per month in the UK:

4.8 million

Product category:

Fashion

Target region:

Europe
Zalando is the leading marketplace for fashion in Europe. The Germany-based platform has been growing its revenue by at least 20% YoY for the past 10 years. It doesn't seem to stop here.
Chief advantage of Zalando:
One advantage is the focus on Europe and its dominance in the online fashion industry. Additionally, compared to other European markets, there is still a lot of room for growth in the popularity of Zalando in the UK's e-commerce sphere. Getting used to the marketplace and gaining a foothold early might be beneficial in the long run for online merchants.
Top marketplace in the UK #7: ManoMano
Visits per month in the UK:

3.3 million

Product category:

DIY, gardening, homeware, crafts

Target region:

Europe
The France-based niche marketplace is focused mainly on gardening, DIY, and homeware in general. It was launched at the beginning of 2016 in the UK and has since managed to gain a foothold there. Besides operating in the French e-commerce market and the British one, it also serves the German, Italian, Belgian, and Spanish markets.
Chief advantage of ManoMano:
The main advantage of selling via ManoMano is its reputation in its niche. Trust within the community is solid and visitors on the marketplace have a stronger purchase intent than, for example, visitors of Amazon.
Alternative or addition to online marketplaces in the UK
While marketplaces are a great option to increase e-commerce sales or expand into new markets, operating an independent online shop has plenty of perks over operating on marketplaces.
Some of these advantages are:
Possibility to capitalize on your branding

Possibility to benefit from customizable packaging and unboxing experience

Possibility to foster and highlight your focus on sustainability

Less dependence

More flexible cost structure

Facilitated customer retention

Facilitated differentiation from the competition (to avoid price wars)

Direct contact with and feedback from customers

More data

More control over your processes
How 3PLs like byrd can help
One of the biggest strengths of companies like Amazon is optimized logistics. Online customers are used to fast and free shipping. They often underestimate the workload and costs that are associated with order fulfillment. For this reason, many e-commerce companies have difficulties offering the same level of logistics service.
For companies that want to stay independent of these big marketplaces or those who want to operate an online shop as a second mainstay, 3PLs can be the easiest solution. Through automated and optimized processes in their warehouses, they can offer the same speed in logistics as Amazon, while offering the possibility to use branded packaging or add flyers, and alike. Moreover, most of these fulfillment companies offer a more transparent solution. With byrd, for example, you can keep track of every process that is going on via an easy-to-use digital dashboard with more than 100 live data points.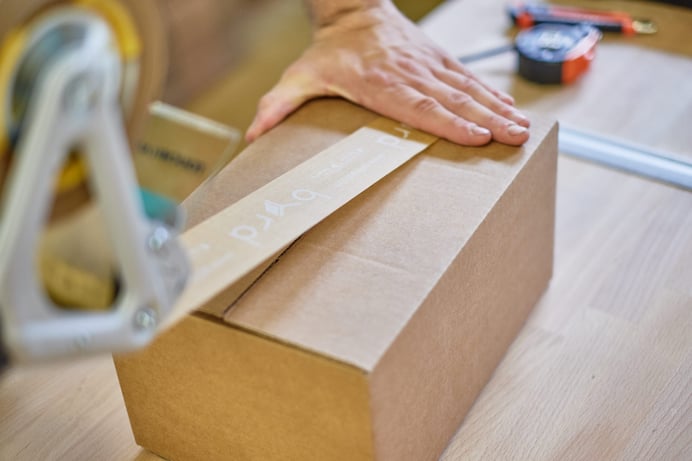 Additionally, byrd's European fulfillment network facilitates and accelerates cross-border e-commerce and provides a fast, resilient, and sustainable order fulfillment solution for growing companies, established retailers, and enterprises.
Just integrate your shop system in a matter of minutes and you are ready to go.
So, if you are looking for an alternative to marketplaces or you want to pursue a multi-channel strategy in the UK and Europe, byrd might be just the right partner for you.
---
---