Once again, France ranks the seventh place in the world as the largest market for eCommerce with a revenue of US$91,645.5 million in 2023. By adding 40+ million online buyers and an online sales growth rate of 15% to the mix, you end up with one of the most attractive e-commerce markets in the world. There is no doubt, as an online merchant you should consider expanding your business to France; one way or another. One of the most popular ways to do it, however, is through an online marketplace. In this blog, we compiled an overview of the top 10 most popular marketplaces in France in 2023 and wrote down some expert tips for you to use.
What is an online marketplace?
To be classified as an online marketplace, an e-commerce website has to fulfill two main criteria:
Buyers can buy the products or services on the website or the app

A high number of buyers and sellers
This definition of an online marketplace excludes price comparison pages where it is not possible to purchase products without leaving the page. In addition, there are a lot of different types of marketplaces, namely: B2B, B2C, C2C, horizontal, vertical, product-based, and service-based marketplaces.
The concept of a one-stop online shopping mall is a convenient option for online shoppers and has consequently been gaining popularity. It is expected that during this year the global eCommerce market will reach $6.3 trillion in 2023.
Since they are very accessible and easy to implement, online marketplaces are often attractive for retailers to expand into new e-commerce markets.
Overview of the French online marketplace landscape
Similar to the UK or Germany, the French e-commerce marketplace landscape is characterized by the dominance of Amazon. However, in France, the popularity of online marketplaces is not a recent phenomenon. The French e-commerce market is quite mature with both historical players that have transitioned to online activities, and new fast-growing companies.
Notwithstanding, the French market is quite attractive, especially for online marketplaces. In 2020, there were 120 marketplaces in France. Just one year later, this number jumped to 240, and this excludes service marketplaces.
Looking at some of the publicly available data points, the power of online marketplaces in France becomes even clearer:
+44% of sales made on marketplaces between Q1 2020 and Q1 2021.

52%

of French consumers prefer shopping online on a unique platform rather than ordering from different online stores (YouGov study).

According to

Gartner Predicts

,

by the end of 2022, ¾ of all online sales should be done via a marketplace.

In France, a majority of the so-called millennials are buying on marketplaces (62%).
What are the most popular marketplaces in France?
Let's take a look at the most popular online marketplaces in France in terms of monthly visits. The data used in this overview comes from a Similarweb and ECN study that was published during the first half of 2022.
#1 Top online marketplace in France: Amazon.fr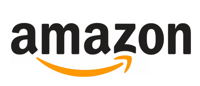 Visits per month in France: 168.3 million

Product category: Generic

Target region: Global
It comes as no surprise that Amazon leads the French e-commerce market as it does in most Western countries. The US e-commerce giant has 300 million active users and around 200 million have Amazon Prime subscriptions.
Chief advantage of Amazon:
With more than 300 million products listed, Amazon is undoubtedly the leading marketplace in France and the place to sell your products. Selling on the platform guarantees the trust of potential buyers and a lot of traffic.
#2 Top online marketplace in France: Cdiscount

When you are looking for electronics and overall multimedia products in France, Cdiscount is usually the top-of-mind brand. The online marketplace mainly operates in France (and some other French-speaking countries) and is seen as Amazon's main competitor. In 2022, Cdiscount's global net sale was US$2,071.3m, and 13,000 merchants were selling on that marketplace in 2021.
Chief advantage of Cdiscount:
Cdiscount is the 2nd most important marketplace and the 3rd most important e-commerce website in terms of traffic in France. With more than 100 million products listed, Cdiscount is a historic player in the French e-commerce market, especially for electronics, and now for furniture as well.
#3 Top online marketplace in France: AliExpress

Visits per month in France: 30.45 million

Product category: Generic

Target region: Global
And here comes John Cenaaaaa AliExpress! This Chinese marketplace is the player to keep an eye on the French market, and overall in every Western country. AliExpress wants to directly compete with Amazon. The number of unique visits to the website has grown by 43% between the first half of 2020 and the first half of 2021. In addition, 62% of all visits come from direct traffic, which means that AliExpress is becoming known and popular (46% for Amazon).
Chief advantage of AliExpress:
AliExpress is becoming the (market)place to be for more and more online retailers. If anything, it is clear that the popularity and visibility are not going to slow down. As such, AliExpress can also be a good entry point for cross-border sales.
#4 Top online marketplace in France: eBay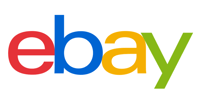 Visits per month in France: 27.1 million

Product category: Generic

Target region: Global
Even if eBay is kind of the oldest player in the French e-commerce game, the marketplace benefits from a huge amount of visits every month and claims to have 5 million active buyers. On top of that, nowadays 80% of the sales are not auction-based, which shows that the platform is becoming more and more B2C friendly.
Chief advantage of eBay:
As is the case with Amazon, French consumers place a lot of trust in eBay since it's one of the pioneers in the e-commerce industry. In addition, the online marketplace is known to almost every online shopper.
#5 Top online marketplace in France: Leroy Merlin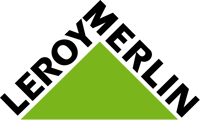 Visits per month in France: 33.0 million

Product category: Home improvement and garden supplies

Target region: Global
Leroy Merlin is the leading marketplace for home improvement and garden supplies in France and Europe, far ahead of ManoMano, Ikea, or Castorama. To paint a picture, this French marketplace revenue in 2022 was US$1,055.8m.
Chief advantage of Leroy Merlin:
In addition to its strong offline presence (141 physical stores), Leroy Merlin is now increasing its online activities as well. In 2020, 7.5% of the overall turnover was made online, which is a huge increase compared to the previous year (3,5% in 2019). The marketplace benefits from the strong trust of French customers in the Leroy Merlin brand, as well as the expert image.
#6 Top online marketplace in France: Vinted

Visits per month in France: 29.5 million

Product category: Fashion and accessories

Target region: Global
Born in 2008 in Vilnius, Lithuania, Vinted is a real unicorn! In the French e-commerce market, the marketplace is very successful and used by a huge amount of consumers. As an example, in 2022, Vinted reached a monthly web traffic of more than 20 million visits.
Chief advantage of Vinted:
Second-hand fashion is expected to be worth $2.2 billion by 2025 (Statista), and Vinted is the leader in the French market and Europe. At the beginning of 2021, there were 37 million members on Vinted, almost half of them being French. In addition to its huge popularity, the marketplace is quite simple to use and you can build a strong community.
#7 Top online marketplace in France: Fnac.com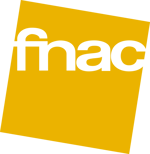 Visits per month in France:

23.8

million
Product category: Cultural and electronic products
Target region: Europe
Fnac is one of the most known brands in terms of cultural goods and services in France, if not the most known. During 2022 revenue reached US$580.8m and is ranked #4 in Electronics & Media market in the country just behind amazon.fr, apple.com, and cdiscount.com.
Chief advantage of Fnac.com:
Selling on that marketplace is a guarantee of having visibility, but also building trust in the customer's mind. If you sell cultural products, like books, for example, this marketplace is the perfect fit.
#8 Top online marketplace in France: ManoMano

Visits per month in France: 18.9 million

Product category: DIY, gardening, homeware, crafts

Target region: Europe
This France-based niche marketplace is focused mainly on gardening, DIY, and homeware in general. Besides operating in the French e-commerce market, it also serves the German, British, Italian, Belgian, and Spanish markets. During 2021 the web traffic increased from 14.4 million visits to nearly 31 million.
Chief advantage of ManoMano:
The main advantage of selling via ManoMano is its reputation in its niche. Trust within the community is solid and visitors on the marketplace have a stronger purchase intent than, for example, visitors of Amazon. In addition to the 10 million references on the website, ManoMano has built an expert community called Manodvisors.
#9 Top online marketplace in France: Veepee

Visits per month in France: 11.1 million

Product category: Generic

Target region: Europe
Created in 2001, the French marketplace has a very special and successful business model. In fact, Veepee offers products through online flash and exclusive sales. To be more precise, the marketplace hosts sales of merchants and retailers only for members with discounted prices from 50% to 70% off.
Chief advantage of Veepee:
There are several advantages of selling on Veepee such as the high conversion rate, the visibility, and the feeling of exclusivity or the number of users.
#10 Top online marketplace in France: La Redoute

Visits per month in France: 10.1 million

Product category: Fashion and home decor

Target region: Europe
1837… that's the year when La Redoute was born, so saying it's a pioneer is almost an understatement. During its 180+ years of existence, not everything went smoothly for the company, especially the transition to e-commerce and becoming a successful marketplace. The global net sale is US$404.2m and in 2022 it ranked #15 in the Toys, Hobby & DIY market in France.
Chief advantage of La Redoute:
Like Cdiscount, La Redoute benefits from its historical position and status on the French market. Moreover, the marketplace can count on its 10 million customers database and its successful strategy of second-hand and sustainable fashion.
What are the alternatives and complementing options to online marketplaces in France?
Online marketplaces are an excellent option to take the first steps in online commerce, increase e-commerce sales, or expand into new markets. Especially when you are focusing on a specific vertical. Nevertheless, running an independent online store has some advantages as well. These include the following benefits:
Greater control over all processes
Flexible cost structure
Possibility of branding and building customer relationships
Possibility of cross-selling and up-selling
Differentiation from the competition
Direct contact with customers
More customer data insights
Customizable packaging
Focus and emphasis on sustainable processes
How can e-commerce fulfillment companies like byrd help?
Thanks to Amazon and Co., optimized logistics with fast and free shipping has become golden in e-commerce and many online shoppers expect the same experience across the board. This also applies to online marketplaces in France as well, regardless of the size of the company or its market share.
However, for most of these companies, offering a comparable level of fulfillment is simply not feasible at a cost-covering level.
This is where so-called 3PLs (third-party logistics providers) or simply fulfillment companies come into play. They offer online retailers the opportunity to outsource logistics in order to compete with the "big players" on an equal footing.
Check out byrd's fulfillment network and the offer for the fulfillment location France
Through automated fulfillment processes, from storage, picking, and packing to shipping, everything is done for you. Efficient reverse logistics is also taken care of.
Moreover, optimized processes ensure that orders are processed immediately and that no time is lost. Shipping millions of parcels give fulfillment companies a relatively large bargaining power over the most popular parcel delivery companies in France, enabling them to offer competitive prices to their customers.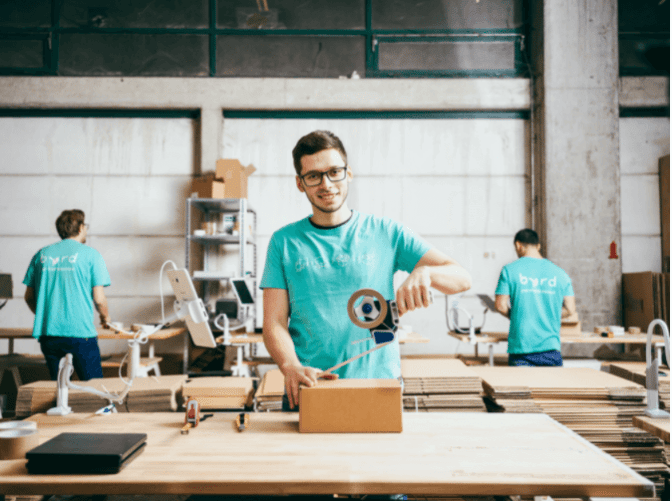 In addition, 3PL companies like byrd have many different warehouses where you can freely split and allocate your inventory among them. This reduces the shipping distance to your customers, which reduces both shipping time and the impact on the environment. byrd's fulfillment network is especially relevant for cross-border logistics to minimize proximity to the end customer. Additionally, during seasonal peaks or other bottlenecks, you benefit from a resilient and flexible supply chain.
Last but not least, it is also possible to offer individualized packaging with such a partner and thus stand out from the competition. With customizable packaging, D2C brands can thus leverage one more efficient marketing channel and continue to work on brand building.
byrd makes all of this possible with a high-performance fulfillment network in France. In addition, through fulfillment locations in the leading European e-commerce markets, we offer the ability to quickly and easily enter other European countries and fulfill online orders efficiently and easily.
---
---