Just as in 2020 and 2021, and following through on our claim to environmentally friendly action, byrd will continue to be climate-neutral in 2022!
And that's for a good reason: online retail and the associated logistics is one of the major greenhouse gas emitters and thus a driver of climate change.
As an innovative and modern player in the fulfillment and logistics industry, we at byrd have since day one seen it as our responsibility to create awareness, offer our customers green fulfillment solutions, and constantly improve our processes.
Sustainability and corporate responsibility are byrd's core building blocks since day one, and moving towards reducing and avoiding carbon emissions of our corporate activities is a natural step forward.
- Alexander Leichter, CEO of byrd
Climate-neutral fulfillment company - What does it mean?
To back up our words with deeds, we had once more our greenhouse gas emissions calculated by independent professionals, are continuously reducing them, and have offset the unavoidable emissions through climate protection projects. We were supported by ClimatePartner, a trusted and specialized company in the field.
Calculating carbon emissions
ClimatePartner was also instrumental in helping us calculate byrd's climate carbon footprint (CCF). In addition to CO2 sources such as heating and energy, business travel, office supplies, and all other emissions that we cause as a company were taken into account.
Reducing and avoiding carbon emissions
It is this CCF that clearly shows us where there is room for improvement and a need for action to further reduce our carbon footprint. From this, we can work out clear recommendations for action and recognize how we can take further steps towards becoming an even greener company. The largest sources of CO2 emissions at byrd include the vehicle fleet (36.2%), upstream emissions from the vehicle fleet (23.1%), and emissions triggered by work in the home office (19%).
Carbon offset
Despite all efforts, it is not realistically possible to entirely avoid CO2 emissions. However, to simply say that nothing more can be done here would be too easy. For this reason, we have once more decided to offset these emissions through climate protection projects in 2022.
Following our support of a biogas project in the Netherlands and the protection of a biodiversity-rich lowland peat forest in Borneo in 2021, this year we opted to support two further projects. Our efforts in Colombia and Brazil are described in more detail below.
Creating transparency for environmentally friendly action
Via the label "climate-neutral company" and the ID number, our commitment and our climate-neutrality can be tracked in the ClimatePartner ID tracking.
byrd's climate protection projects in 2022
In addition to our responsibility for the environment, we also want to make a humble contribution to combating poverty and improving living conditions in emerging and developing countries. Like in the previous years, these factors played a critical role in our decision.
Climate protection project: Forest Protection, Mataven, Colombia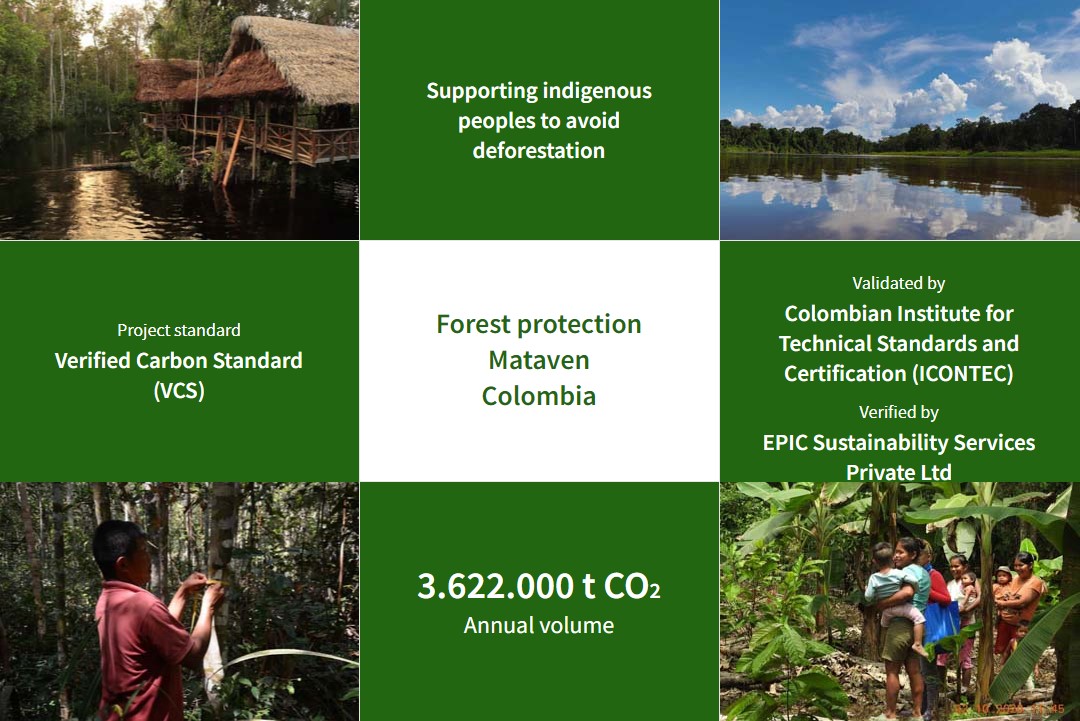 Forest proctecion, Mataven, Colombia, climatepartner.com/1402
The supported initiative is the largest REDD+ project in Colombia and takes a holistic approach to lasting change towards sustainable economic practices and nature conservation. It supports the conservation of 1,150,200 hectares of tropical rainforest and its biodiversity. By way of comparison, this area is equivalent to almost 10% of the entire German forest. In addition, the initiative promotes the following aspects on site:
Education

Health care

Sanitation

Social benefits for 16,000 indigenous people

Work hand in hand with local communities.
Climate protection project: Wind energy, Northeast, Brazil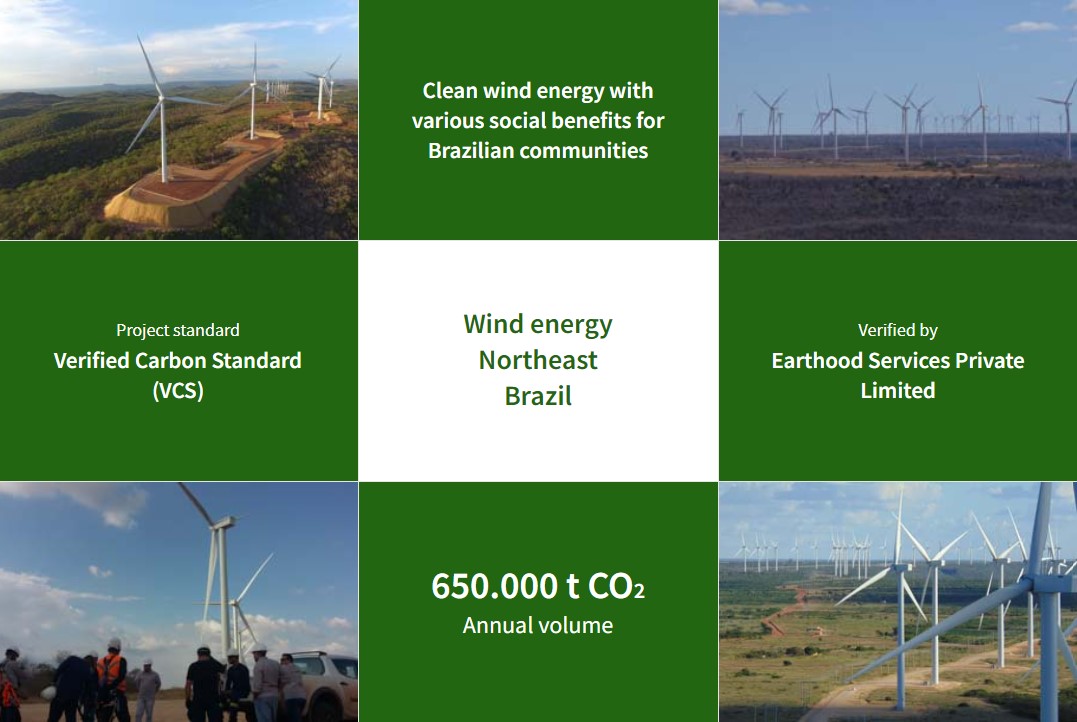 Wind energy, Northeast, Brazil, climatepartner.com/1138
The construction and operation of 14 wind farms in the states of Piauí and Pernambuco in northeastern Brazil will promote the production and use of green energy in one of Brazil's poorest regions. In addition to reducing the use of fossil fuel-based power generation, this will also make an important contribution to the socio-economic and environmental development of the region. Furthermore, the project contributes to the achievement of the following UN goals:
SDG 1: No Poverty

SDG 4: Quality Education

SDG 6: Clean Water and Sanitation

SDG 10: Reduced Inequalities

SDG 13: Climate Action.
Climate-neutral fulfillment company - byrd's efforts in numbers
453,812.61kg
carbon emissions offset
Jan 2021 - Dez 2021
analysis period
2
offset projects
Lessons learned
This year's calculations show that we are on the right track, but that there is still a lot to do. The top priority remains to reduce emissions. To that end, we have taken a detailed look at the various sources of emissions. Here's a rough breakdown:
Overall, a little more than one third (36.2%) of byrd's emissions originate in the so-called Scope 1. This category includes all direct emissions caused by the company, such as by our own facilities or vehicle fleet.
Only 3.3% of byrd's CO2 production comes from Scope 2, which includes emissions from purchased energy, electricity or heating, and similar.
The largest share (60.5%) is caused by Scope 3, such as employee commuting and purchased services. Consequently, this area causes indirect emissions, which are the most difficult to influence. Nevertheless, we are actively working to achieve better results in this field, above all through providing information and education on how to decrease emissions on an individual level. One of the measures we have taken is to provide our byrdies with annual tickets for public transportation.
Outlook
Our position has not changed since last year in terms of our responsibility to sustainability and climate-neutrality. As a 3PL and fulfillment company on a mission to revolutionize the logistics industry, being responsible for the environment and people is part of our daily business. In doing so, we intend to continue to lead the industry and remain true to our principles, moving our operations to a more sustainable footing year after year and step by step.
To that end, we already offer climate-neutral shipping in cooperation with our shipping partners. These efforts will be further strengthened in the coming years, with the ultimate goal of minimizing the CO2 footprint in the industry.
---
---