For now, SFP is only available to high-performing Amazon sellers with an active Amazon account in good standing and a professional sales plan. To qualify for the Seller Fulfilled Prime (SFP) program on Amazon, sellers must meet certain requirements and criteria, including:
Sellers must have a history of fulfilling orders on time and meeting customer expectations.

Maintain high-performance metrics, including a cancellation rate of less than 0.5%, a late shipment rate of less than 4%, and an order defect rate of less than 1%.

Sellers must have the ability to ship Prime orders with two-day delivery and provide tracking information. Your logistics skills in your warehouse will be evaluated (picking, packing, and packing to same-day shipment).

SFP sellers must offer effective customer service, including responding promptly to customer inquiries and providing easy returns.

SFP sellers must comply with

Amazon's policies and guidelines

,

including quality and safety. Also, they should ensure that their products meet all relevant safety and quality standards.

Sellers must agree to

Amazon's return policy

.

SFP sellers must maintain high-performance metrics, including a two-day delivery time, low cancellation rate, and low order defect rate, among others. Sellers should regularly monitor their performance metrics to ensure they remain eligible for SFP.

Sellers are required to maintain Prime service levels which Amazon will monitor closely.

Maintain a valid 99% tracking rate.
In order for the SFP to be unlocked, vendors must complete a trial period and successfully pass it. For 25 consecutive shipments during 5 days, the vendor must meet the required performance parameters (listed above) and SLA (service level agreement), which is where byrd comes into play to help you be successful.
How byrd Can Help You Become SFP Eligible
If you are looking for more flexibility and to have more control over your fulfillment process, we would like to introduce you to our services. With byrd you can smoothly transition to an SFP seller and keep up with all the SFP requirements. Our services facilitate the change and help you meet all the requirements needed by Amazon. Thanks to our technology and management tools such as real-time inventory tracking, and returns portal we can help you to meet the requirements and unlock SFP services for your e-commerce business.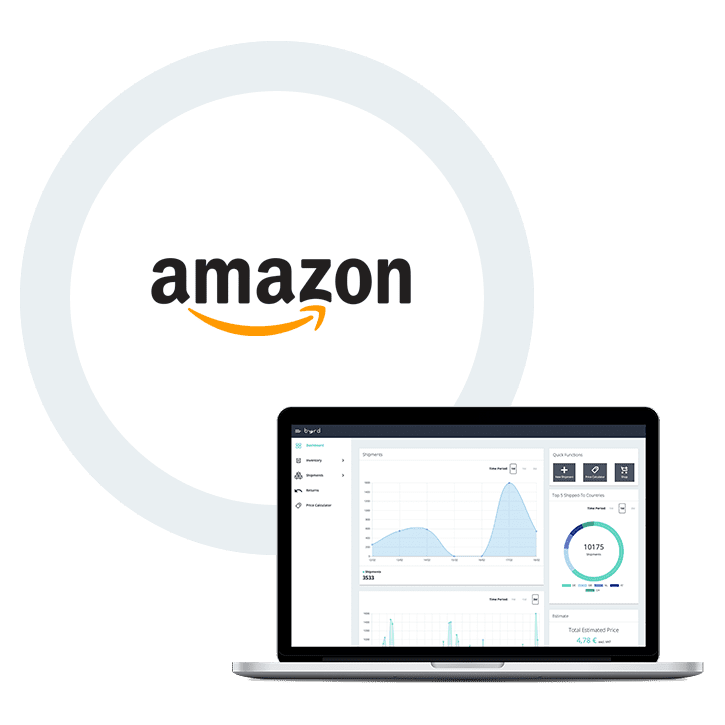 In case your e-commerce company does not meet the requirements the Amazon Prime badge will be suspended until Amazon receives and accepts an action plan. byrd can play an important role here and assist you in developing an action plan with strategic initiatives in case this happens.
Conclusion
By working with a 3PL like byrd, you can outsource your fulfillment operations and meet the requirements for SFP. We provide warehousing, inventory management, and order fulfillment services, which are necessary to meet the fulfillment center requirements to qualify for SFP. This can save time and resources and allow you to focus on growing your business while offering customers the benefits of Amazon Prime. Contact one of our experts and request a quote now.