Currently, SFP is only accessible to high-performing Amazon sellers that have an active, reputable Amazon account as well as an established sales plan. Sellers must fulfil specific requirements in order to be eligible for the Seller Fulfilled Prime (SFP) programme on Amazon, including:
Sellers must have a track record of satisfying customers' expectations and completing orders on schedule.

Keep your high-performance KPIs up, such as a cancellation rate under 0.5%, a late shipment rate under 4%, and a defect rate for orders under 1%.

Sellers must be able to ship Prime orders with two-day delivery and give customers access to tracking data. Your warehouse's logistics capabilities (picking, packaging, and packing for same-day shipment) will be

assessed.

Effective customer service is a requirement for SFP vendors, and this includes answering questions from customers quickly as well as offering simple returns.

SFP vendors must adhere to all of Amazon's policies and guidelines, including those pertaining to quality and security. They should also make sure that all applicable safety and quality standards are met by their items.
Sellers must accept Amazon's returns policy.

SFP suppliers are required to uphold rigorous performance standards, such as a two-day delivery time, a low cancellation rate, and a low order error rate. To make sure they continue to be eligible for SFP, sellers should constantly review their performance KPIs.

Sellers must maintain the standards of Prime service, which Amazon will carefully monitor.

Maintain a tracking rate of 99%.
Vendors must successfully complete and pass a trial period in order for the SFP to be unlocked. The vendor must achieve the necessary performance criteria (mentioned above) and SLA (service level agreement) for 25 consecutive shipments over the course of 5 days. This is where byrd can help you succeed.

How byrd Can Help You Qualifying for SFP
We would like to introduce you to our services if you are looking for more adaptability and control over your fulfilment process. byrd enables you to adhere to all SFP criteria while making the switch to an SFP seller as smooth as possible. Our services help you comply with all of Amazon's standards while facilitating the shift. With the use of our technology and management tools, such as our returns portal and real-time inventory tracking, we can assist you in fulfilling the requirements and enabling SFP services for your online shop.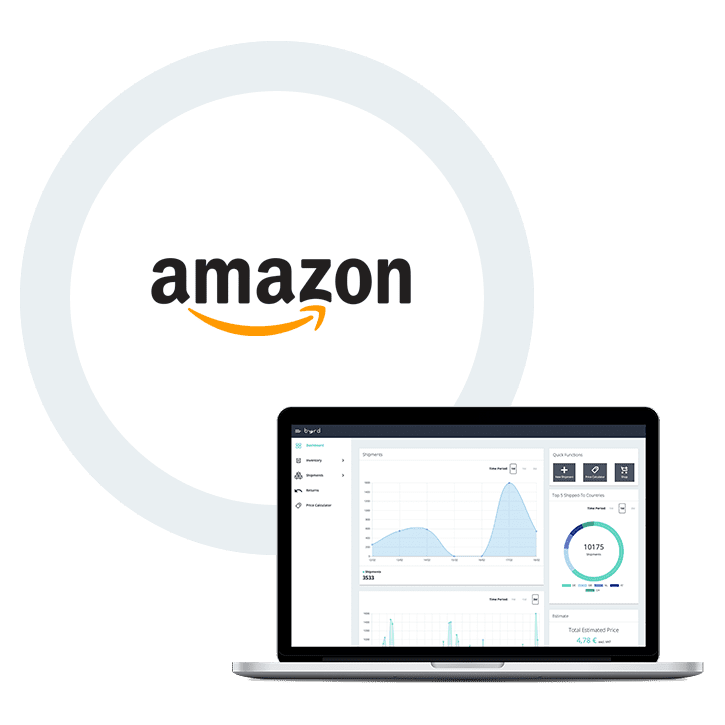 The Amazon Prime badge will be suspended if your online store doesn't match the requirements until Amazon receives and approves an action plan. byrd can play a significant role in helping you create an action plan with strategic objectives in the event that this occurs.
Conclusion
You can outsource your fulfilment operations and satisfy the standards for SFP by partnering with a 3PL like byrd. We offer the storage, inventory control, and order fulfilment services required to satisfy the fulfilment centre specifications to be eligible for SFP. By doing this, you can give customers the advantages of Amazon Prime while also saving time and resources and concentrating on expanding your company. Contact one of our experts and request a quote now.