Q4 is without a doubt the most exciting time of the year for e-commerce companies, as it is the best time to generate brand awareness, sales, and revenue. At the same time, this period also means increased workloads for your fulfillment and order processing. Let's not be naive, this holiday season will once more present its fair share of emergencies.
In order to overcome the operational challenges for the 2022 peak season, and leverage the opportunities, we created this comprehensive article shedding light from various angles on how to fulfill your potential in the 2022 peak season.
Thanks to the insights of experts in their field, each section contains relevant subjects. The experts aim to help you with their experience so that you can master this season. Here is a brief glimpse of what you will discover on the following pages:
In the course of a survey with European e-commerce merchants, we found that the most anticipated challenges for the upcoming 2022 peak season are:
High inflation
Supply Chain disruption
Shortage of staff and material
Increasing operational costs
Potential slow-down in order fulfillment
A survey by DC Velocity further found that every second industry professional expects the peak season in 2022 to be worse than in 2021, while 26% expect it to be less chaotic and 22% expect it to be similar to last year. So here's how to master these challenges.
Planning and forecasting for the busy season - Mitigating unexpected problems
Peak season is around the corner and developing a strategic plan can help you to anticipate supply chain errors, make the right budget decisions, assess risks and master any challenges ahead. Take advantage of the surge in online sales and prepare your business now. Here are 8 tips to help you:
Compare metrics across channels

Manage your stock level (Fast selling vs slow selling SKUs)

Prepare a carrier network with multiple backup strategies

Understand prior peaks and problem areas

Pre-organize distribution centers and warehouses

Check how well which marketing campaign worked in the past

Provide forecasts as soon as possible with your partners

Create a cross-functional peak task force to tackle unexpected problems
The main objective should be to capitalize on the performance to reach your objectives.
Inventory financing for the peak season
In this section, we'll provide you with insights and tips about how to efficiently manage your cash flow and how to finance a significantly higher stock level than during calmer times.
While sales and turnover numbers are what make your heart beat faster with excitement during the peak season, you should always keep your cash management in mind. Michael Dell once compared this to "driving along, watching only the speedometer, when in fact running out of gas". Peter Drucker shares the same opinion and leaves no doubt about the importance of cash flow "Profit is secondary. Cash flow matters most".
Now, the challenge is clear: you need to stock up before the peak season to avoid stockouts. That in turn binds a big amount of cash which can turn into serious pain, especially for fast-growing companies.
Now, the standard inventory finance solutions are limited. These include:
Own Capital

Banks

Friends/Family

VC/Equity

Venture Debt
These options differ greatly in accessibility, speed, cost, and risk as you see in the image below.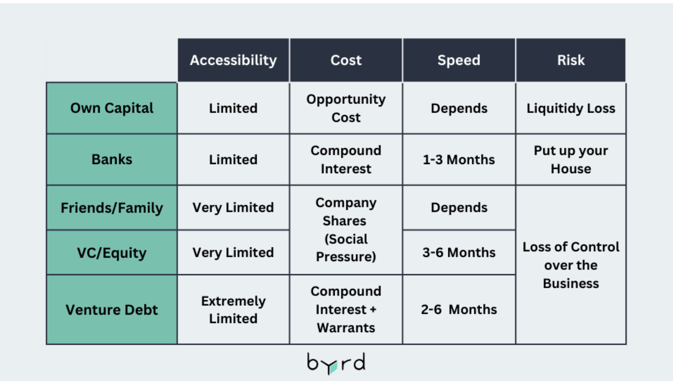 Alternatives for traditional inventory financing
One of the solutions e-commerce companies have been starting to adopt is known as revenue-based financing. Similar to the setup of 3PL companies in logistics, where you can put some pressure off your invested capital by only paying for the services you actually need, RBF is ideal for fast-growing e-commerce companies and merchants with strong seasonal peaks.
This model, offered by companies like Wayflyer, allows you to remit more of your advance when sales are high, while your remittance will slow down when sales do. This will create more flexibility and drastically reduce the risk of business failure due to cash flow issues (the main reason for business failures in 2021).
"Revenue-based financing gives you that flexibility by basing your remittances on a percentage of your daily sales. You can use the funding to finance a bulk inventory order and your remittance figure is based on what you sell every day."

Alex Steward, Wayflyer
Other inventory financing factors you need to consider
While revenue-based financing is a potential solution to your pain, make sure to get the basics of managing your seasonal cash flow right first: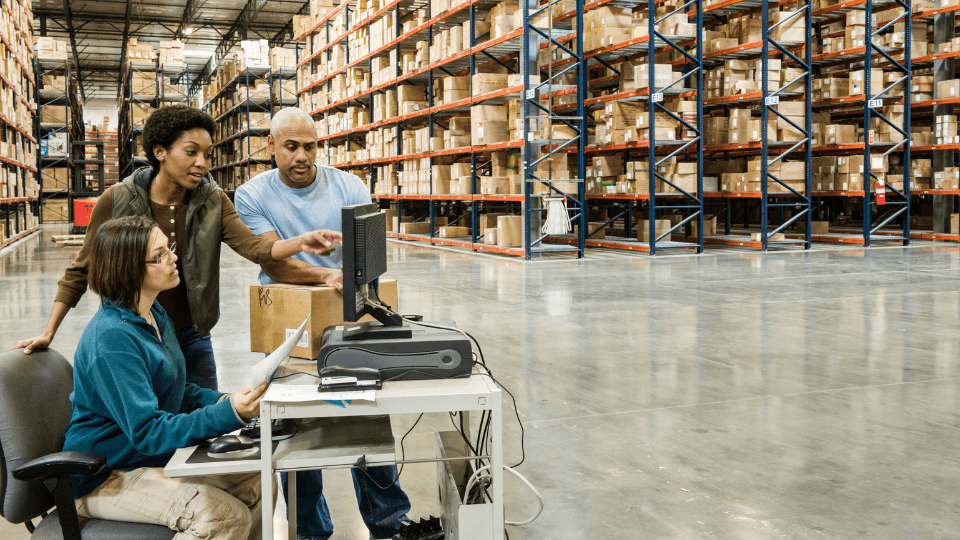 Inbound supply chain - Mitigating missed sales
Now, you have a nice forecast at hand and you know how to finance your inventory. Next, you want to ship the stock to your warehouse. However, according to a study by Accenture, 77% of companies are experiencing supply chain disruptions. E-commerce companies know that nothing but uncertainty is certain in freight management. Timely planning and fall-back plans are paramount and will be key before and during the peak season.
Additional freight challenges for the 2022 peak season
Planned port strikes in the UK and elsewhere, COVID-19 outbreaks, and the ongoing conflict in Ukraine are all impacting the upcoming peak season's costs and schedule reliability. No doubt, the most well-prepared and agile merchants will win this year's holiday season.
3 Hands-on tips to master your freight management
The experts of byrd and Zencargo have put together their heads to provide a list of strategies to help you succeed in 2022.
Book now if you haven't already, giving forecasts as early as possible and keeping on top of changes in cargo ready dates

Communicate regularly with your freight forwarder to manage disruptions and consider spreading risk by delivering into different ports.

Evaluate which of your SKUs must remain in stock and which have margins that can absorb higher shipment costs. Use this information to be considerate in last-minute air freight decisions.
"Leverage software that reduces information delays and gives you visibility of
changes as they happen so that you can make earlier, faster and smarter supply chain decisions"
Jordan Mullis, Zencargo
Fulfillment Center: Operational peak season challenges and how to master them
We know the topic is complex and potentially chaotic, but we need to address one of the areas most obviously affected by peaking orders. Preparing your e-commerce warehousing and fulfillment center is key to the successful operational handling of this year's holiday season. To provide you with an expert's view, we talked to Karldischinger, a German logistics company with first-hand experience on that matter.
A big challenge: warehousing order fulfillment
Every year, increased order volumes are the biggest cause of concern for warehousing companies. While this is quite normal for the busiest time of the year, the 2022 peak season holds further challenges, including staff and material shortages. In addition, delivery times for packaging and filling materials are significantly longer than usual during this year's peak season (In the next section, we dig more into the reasons).
How you can overcome warehousing challenges in 2022?
As is so often the case, forecasting as accurately as possible and ordering materials well in advance is a crucial factor for successful operations in that field. The earlier the upcoming order volumes are known, the better any logistics resources can be planned and further preparations made. After all, it is crucial to remain flexible and avoid bottlenecks despite the surge in orders.
The forecast information can be used, for example, to optimize inventory storage. Items that are frequently shipped can thus be placed in a more accessible location. This is also an opportunity to continuously improve the processes within the warehouses during the preparation period.
" Tip for the retailers: the more precise the forecast data, the better the logistics partner can prepare for the months ahead. "
Fabian Hein, Head of Operations, Karldischinger Logistikdienstleister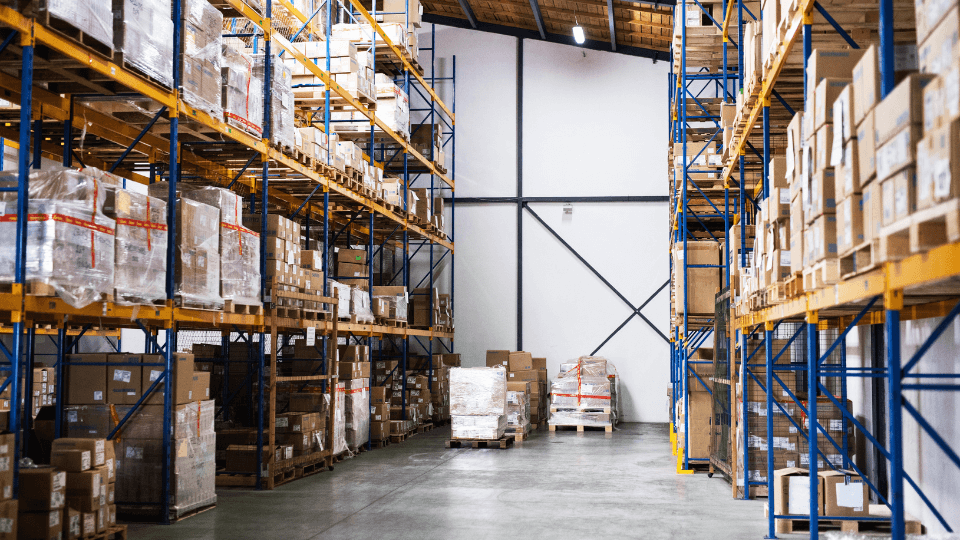 For the planning of external warehouse partners, it is helpful if e-commerce companies communicate on time which products they promote and whether product bundles are offered. In this way, the warehouse can be organized efficiently to ensure that delivery times are met. Another important aspect is a stable supply chain; inbound deliveries and shipments should be announced well in advance and take place at the agreed time.
Last but not least, it is recommended to introduce the handling of new products well before or after the peak season or to announce this as early as possible. Logistics companies like Karldischinger anticipate the challenges of the peak season in 2022.
" We are aware that this year in particular, in the current economic situation, consumer behavior is difficult to assess. That's why we are positioning ourselves to be particularly flexible."
Andreas Ingold, Member of the Executive Board, Karldischinger Logistikdienstleister
Packaging: Overcoming cardboard shortages and leveraging the unboxing experience
The macroeconomic environment and climate change have created a series of challenges in the supply chain. And the question of how to create packaging appealing, operational, and at the same time sustainable, and affordable becomes more complicated.
Challenges regarding packaging during the peak season 2022
The high demand for products and the decrease in the manufacturing of certain materials is a complex problem caused by multiple issues. Phil Forbes from Packhelp highlights one of the biggest issues for this year:
" Covid has come and gone, but the pressure it created on the supply chain is still there. Throw in Russia's invasion of Ukraine, which are 2 of the biggest producers of sustainable and ethically managed virgin paper fibers in the EU, and it's easy to understand how packaging may not only cost a little more this year but also take a little longer to get to your warehouse."

Source: EUWID, Price of recycled corrugated case material in €/tonne: June 2021 - June 2022
E-Commerce companies are also increasingly moving away from using plastic, which in turn increases the demand for other materials, such as cardboard, foam, wood, paper, etc. For this reason, taking structural measures to stay in business is critical. Here are some recommendations: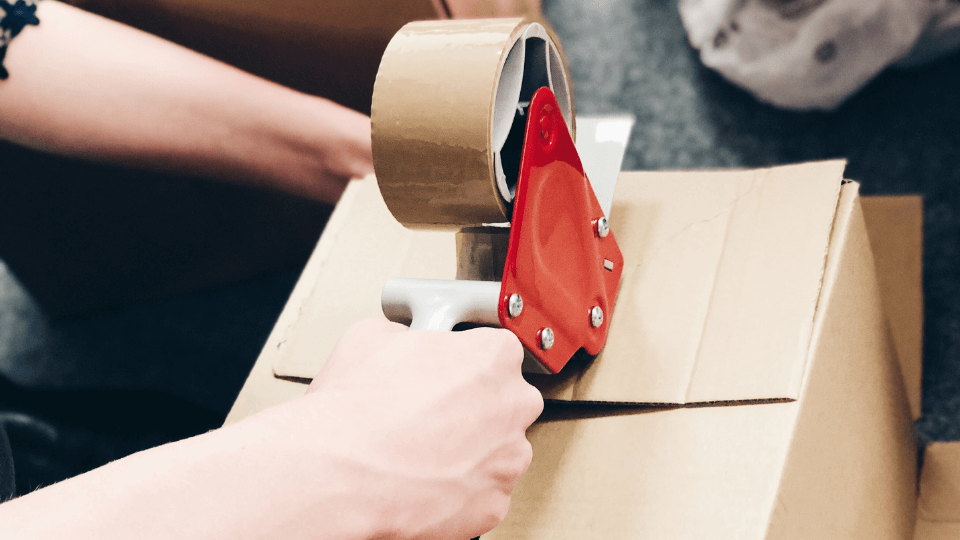 Opportunities regarding packaging during the
2022
peak season
Establishing ties with your existing customers and fostering a connection with new consumers will help you gain ground and stand out from the competition. So, if you want to succeed in the coming peak season, to be creative and explore ideas outside the regular box it may pay back. Here are some strategies you should take into consideration for your packaging:
Limited edition packaging is a good sales strategy. This

generates a sense of scarcity

and is a powerful way to increase sales.

Create the perfect gift with bundles. By putting together several products at an attractive price and having them already wrapped, you are creating the perfect gift.

Replace the wrapping of your packaging with filler paper customizable in color or shape. This will also help you

create a unique unboxing experience

and generate less waste.

Sustainable packaging is the future and the present of e-commerce. Creating reusable packaging that functions as decoration is an idea you should consider for your e-commerce. Another option is the

creation of compostable products

.



Peak Marketing: Getting your online shop peak season ready
This article focuses mainly on operational matters. Talking about marketing and the online shop in this section might seem somewhat off at first. However, rising costs for logistics and the like also have a direct and indirect impact on the marketing activities of online companies.
Online merchants have been plagued by rising CPMs for years, which further erodes margins. Higher production prices also limit profitability, and subsequently, prices increase. This in turn often leads to a decrease in purchases.
" More and more brands are struggling to profitably acquire new customers. "
Florian Müller, Ecom Flow
One logical solution to be prepared for the critical period in Q4 2022 is to increase sales from new and existing customers.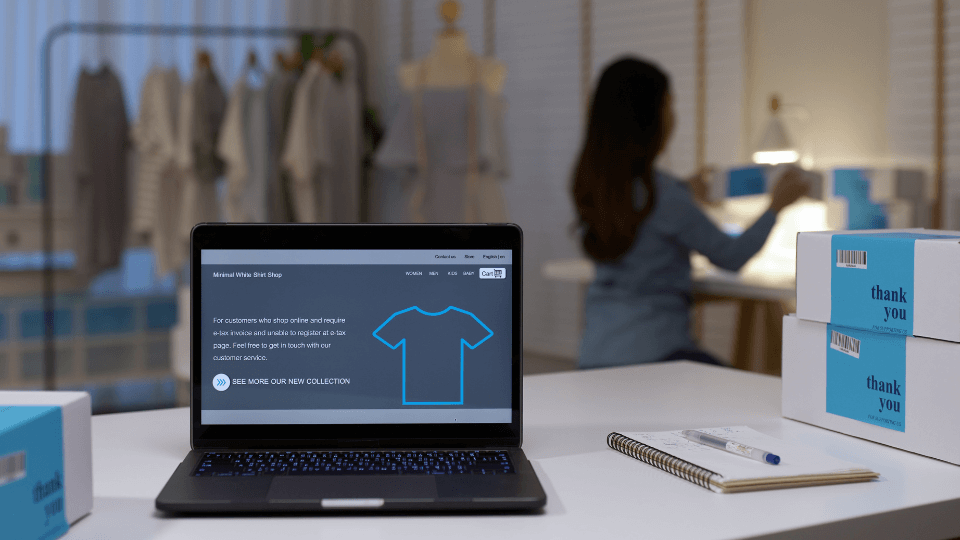 By investing in your CRM, you will be able to convert more new customers into repeat buyers to generate a higher customer lifetime value, gain more insights into your target group and products, and ultimately become much more profitable, despite all the crisis issues and restrictions.
" Anyone who still runs an online store in these times that is exclusively focused on "one-time purchases" via Meta and Co., will have a very hard time scaling their business. "
Florian Müller, Ecom Flow
Here are some practical tips to help you get ready and free up resources for operational order processing:
If you're not actively collecting newsletter subscribers, now is the time to start.

Clean and segment your inventory to filter out inactive contacts, this will increase your deliverability around Q4.

Build out your email automation or set up the absolute basics like welcome flow, first-time buyer flow, and shopping cart abandoners ahead of the busiest times.
Additional marketing tips that have a direct impact on operational performance include:
Marketing and logistics communications should be especially close during this stressful time.

Adapt your marketing campaigns to existing inventory levels.

Run marketing campaigns before the actual shopping days to better distribute the workload in the warehouse.

Make sure that your listings are deactivated during possible stockouts.
Carriers: Winning the last mile
Selecting a carrier company that can meet the needs of your e-commerce and helps you bring out the full potential of your business is key to getting all your products to your final customer.
" For many online shoppers, the delivery and returns experience is what determines if a customer chooses to purchase from your shop or not. And this year, customers want even faster, more reliable, and more sustainable delivery options."
Seven Senders
What to take into consideration when choosing your carrier(s)
The main goal of a carrier is to deliver a parcel within a given time frame. Yet e-commerce companies often need additional services from carriers. Here we share some of them with you:
Insurance to cover any damage or loss of the package during transit

Package tracking so that both you and your customers can keep track of the shipping process

Flexible delivery options including:

Customized delivery.

Express delivery.

Weekend delivery or local pickup.

Climate-neutral delivery.

Analyze the fees very well, as this will help you determine your financial strategy

Strategize who is going to pay for the costs, whether you, your client or both.

Local preferences of carriers (most popular parcel delivery providers differ greatly between countries and even regions).

Local preferences for delivery methods (most popular delivery methods differ greatly between countries and regions and even between product categories).

Offer out-of-home options to your customers
" Out-of-home (OOH) options allow customers to choose a convenient PUDO (pick-up/drop-off) location for delivery or return of their parcels, providing customers with more freedom and control. And it's a win-win for everyone involved. "
Seven Senders
They are less expensive for retailers (up to 25% cheaper than home delivery), the First Delivery Attempt success rate skyrockets (98% and higher) and will help you balance out longer lead times during the peak season. To make this setup work efficiently, Seven Senders has developed a PUDO Locator that enables online shops to access all relevant European PUDO providers via one standardized and easy-to-use format.
A good plan can tackle multiple problems
When the products leave the warehouses the responsibility passes to the carriers, hence you have to trust that they'll take the right decisions while delivering. For this reason, the carriers must be trained for all kinds of emergencies.
Having a plan B for delayed deliveries is necessary when distributing to the customer can prevent delays. A good plan should provide for the personnel needed for all shifts. It must be able to coordinate and solve complex problems and set priorities.
Post Purchase Experience: Managing your customers' expectations
The peak e-commerce season is the perfect time to earn points with customers by offering them the perfect delivery experience. Even if you struggle to deliver on time, smart post-purchase communication can avoid frustration within your customers and create a satisfying experience. Regardless of the industry, you work in, providing accurate and transparent delivery communications can help you meet your customers' expectations. This peak season comes with many challenges, so you should focus on short-term solutions and how improving your delivery communication can help you master this season.
Communicate between your customer and their parcel is key
The customer experience doesn't end with the purchase, as retailers need to achieve an exceptional delivery experience with proper follow-up.
"A poor customer experience now comes with a higher cost than ever – reports claim that an overwhelming 61% of customers would switch to another competitor after just one poor experience with their original retailer."
According to

Royal Mail

, 65% of online shoppers want to receive information about the progress of their journey. Thus, providing customers with access to real-time delivery tracking that allows them to see where their product is exactly is an aspect to consider.

Automatic delivery notifications will help you to reduce the workload of the customer service team.

Offer your customer the option to select the delivery time and day.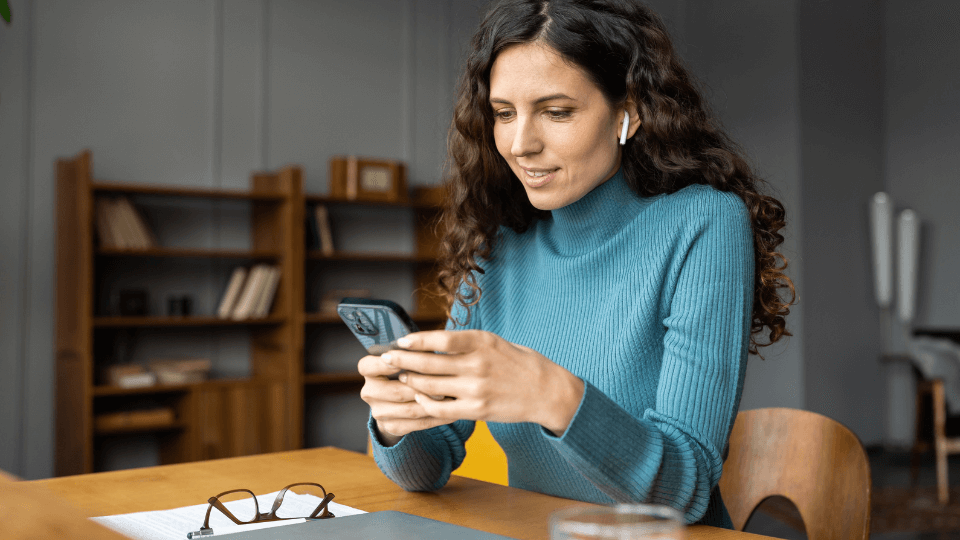 The power of the post-purchase experience
Once the package has arrived satisfactorily to your customer, we suggest you hold on to that positive emotion.
Send a follow-up email asking for feedback and pay attention to comments and complaints, use them to improve products and services.

Offer something extra such as a discount on their next purchase if they subscribe to the newsletter.
Even if not everything runs smoothly it's far from impossible to turn a one-time buyer into a loyal customer.
Proactively inform your customers in case there are delays. This will make the customers feel valued and reduce the pressure on customer support

If possible, offer a coupon to show that you care about them. That will turn many of them into repeat buyers and you have the chance to present yourself from your best side (this will also help avoid negative reviews)

A crucial point where any hiccup in the process could damage the relationship between customers and the brand is the return process. Make it easy, simple, and if possible, free of charge.
Returns Management - Turning returns from a cost center into a loyalty program
A returned product decreases the revenue, creates logistical costs, and additional workload. If done wrong, it will also lead to dissatisfied customers, loss of future sales, and sometimes negative reviews and word-of-mouth.
Hold on, here's the good news. Proper returns management can turn the tide, build and strengthen relationships with your customers, turn a bad customer experience into a positive one and give you the edge over your competition.
The best e-commerce companies have realized that and have been focusing on providing transparent returns policies, as well as setting up an optimized reverse logistics process, and smart strategies to reduce returns in the first place.
Reducing returns after the holiday season
The most obvious measure to avoid suffering from the negative consequences of returns is trying to reduce them. Don't get us wrong here: making it difficult to send back your products is not the right way. The customer experience is as important as ever, and dissatisfied buyers will break off all relationships in a heartbeat.
Instead, get to the root of systematic problems. The most pressing issues are:
Defective products

Products are different from those described

Poor quality products

Too many products ordered

Delivery problems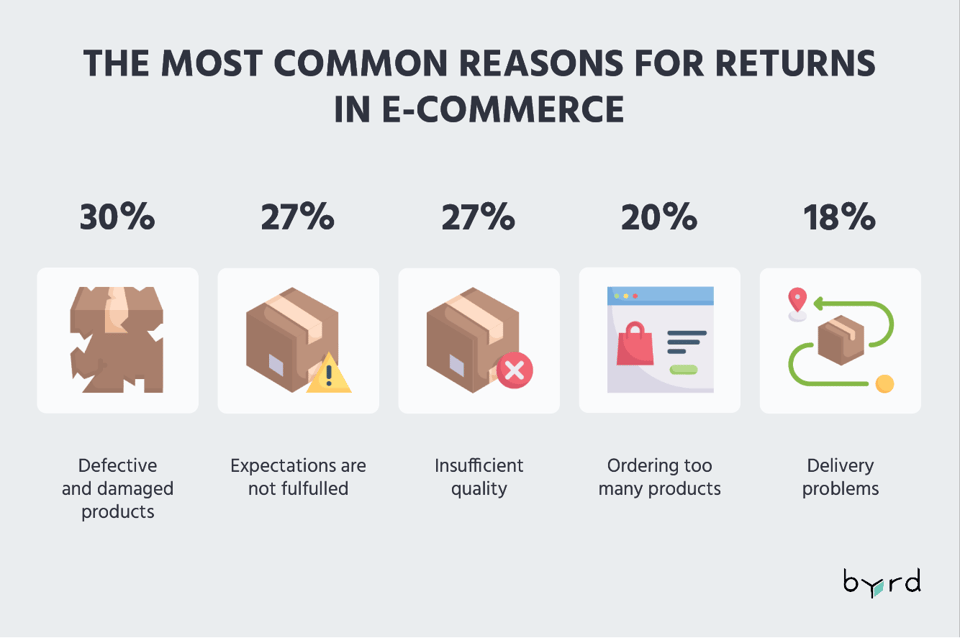 Fixing those problems before the peak season is crucial, as it's inevitable that returns naturally increase, especially after Christmas, when customers return unwanted presents.
byrd's practical expert tip: While it sounds counterintuitive, prolonging the returns period helps to reduce returns. Why? Customers do not feel the urgency to take a decision right away. When time passes, they start to like it. The psychological explanation is called the Endowment Effect: the longer people have the product close by, the more the feeling of ownership increases. People, in general, place a higher value on things they own.

How to turn returns from costs into an opportunity
Now, while being perceived negatively, returns can give you the edge over your competition. An easy returns process will increase the satisfaction of your customers.
Smoothly solving a problem will lead to positive emotions, and subsequently the chance of winning a loyal customer skyrockets. Here's what you should do:
Provide a transparent and beneficial returns policy to reduce cart abandonment and create trust.

Invest in a smooth customer experience when initiating returns

Work with specialized experts to benefit from a cost-efficient and smooth reverse logistics setup
"Returns today determine success or failure in e-commerce - always work with experts."
Phillip Pitsch, byrd
Companies like byrd offer a brandable returns portal that allows easy initiation, the printing of shipping labels, and automated communication. The latter will help you to find the main reasons for returns and reduce the pressure on customer support.
How 3PLs help you master the peak season 2022
As you can see in the article, during the peak season, challenges are waiting for you around every corner. Luckily, there are a lot of ways to tackle all those challenges. Here's how you can ensure smooth operations and leverage the opportunities with the help of byrd.
Planning and forecasting
byrd's cutting-edge software allows you to integrate your online shop with our dashboard. The dashboard provides you with a bird's eye view of past data facilitating you to learn from past years and plan as accurately as possible.
Inventory financing
Similar to the revenue-based financing model, byrd's services will be charged mainly based on order, hence ruling out the risk of "dead costs". Outsourcing your fulfillment will greatly reduce tied capital and will turn fixed costs for the workforce, your warehouse, and similar, into variable costs. This will free up capital that you can use to finance your inventory.
Internal supply chain
byrd operates more than 25 warehouses across Europe and they are located in strategic locations close to airports and ports. This will facilitate getting your stock to the fulfillment centers. In case you need help with customs clearance or similar, feel free to reach out to one of our experts.
Fulfillment centers
Our warehouses are equipped with a modern and proven warehouse management system to optimize processes. Workers are trained well and prepared for the peak season. Additionally, the seamless integration with your online shop enables the handling of your orders without any delay in time. You can follow the operations in real time via the byrd dashboard.
Packaging
When working with byrd, you can choose between various packaging options that fit your products best. You can also tell us to use your own packaging solution. For all options, we offer the possibility to brand the packaging, and add stickers, flyers, and similar. Fulfillment of bundles is no problem either.
Marketing/Website
Of course, we offer seamless integrations with all leading shop systems like Shopify, WooCommerce, Plentymarkets, Shopware, Prestashop, and more. Shops can be connected in a matter of a few clicks and minutes. We will find a customized solution for you via our API. Access to our partner network of logistics companies will allow you to offer shipping services with the most popular carrier per country which will increase the number of purchases.
Carriers
We don't only closely work with leading carriers in Europe. We also use our negotiation power by bundling the shipments of all of our customers. That allows us to get advantageous prices and hand them over to our customers. Additionally, working with multiple leading delivery companies gives us the possibility to fall back on alternatives in case of issues like strikes. That makes your supply chain more flexible and resilient.
Post-purchase experience
You can follow each step of the order processing in the byrd dashboard. That enables you to proactively communicate with your customers. They will appreciate the transparency which leads to a pleasant (post) purchase experience, satisfied buyers, and loyal customers even after the holiday season.
Returns management
Reverse logistics has become a key factor in e-commerce today. Even more so during and after peak season. With byrd's returns portal, you can offer your customers a pleasant experience. They can easily initiate the returns process and print the returns label. Additionally, automated communication reduces the workload for your customer support and you can keep an overview of the most common reasons for returns.
Conclusion
How to handle the challenges and opportunities your company faces during this season is key for your e-commerce. We know we are going through some chaotic times, but even in chaos we can find solutions and take opportunities. Our goal with this guide was to show you that there are many ways to solve the peak season challenges of 2022.
Finding a plan that best fits your sales strategies, product, and company goals is possible. 3PL companies like byrd may be the solution you are looking for this season; don't hesitate to contact our team.
---