We have officially entered the Mariah Carey season and we know very well what this means for you as an online retail store... a huge increase in your sales as November and December have key days that you have to be prepared for. For this reason, we decided to tell you about the five most important e-commerce shopping days for this peak season and why it is important that you focus on them.
Why is it important to be ready for the peak days during the holiday 2022
Holiday sales this year are expected to grow between 6% and 8% compared to last year. According to the National Retail Federation, it is estimated that 46% of consumers are already looking for items for the holiday season. Last year, the number was 49%, the reason the number decreased is undoubtedly due to rising prices and inflation. People are worried about what is coming, however, 91% of consumers are planning to celebrate the holiday season and are buying their gifts in advance. The reason for buying the gifts in advance is mostly a strategy to balance expenses. So, we really suggest you take advantage of the days before Christmas.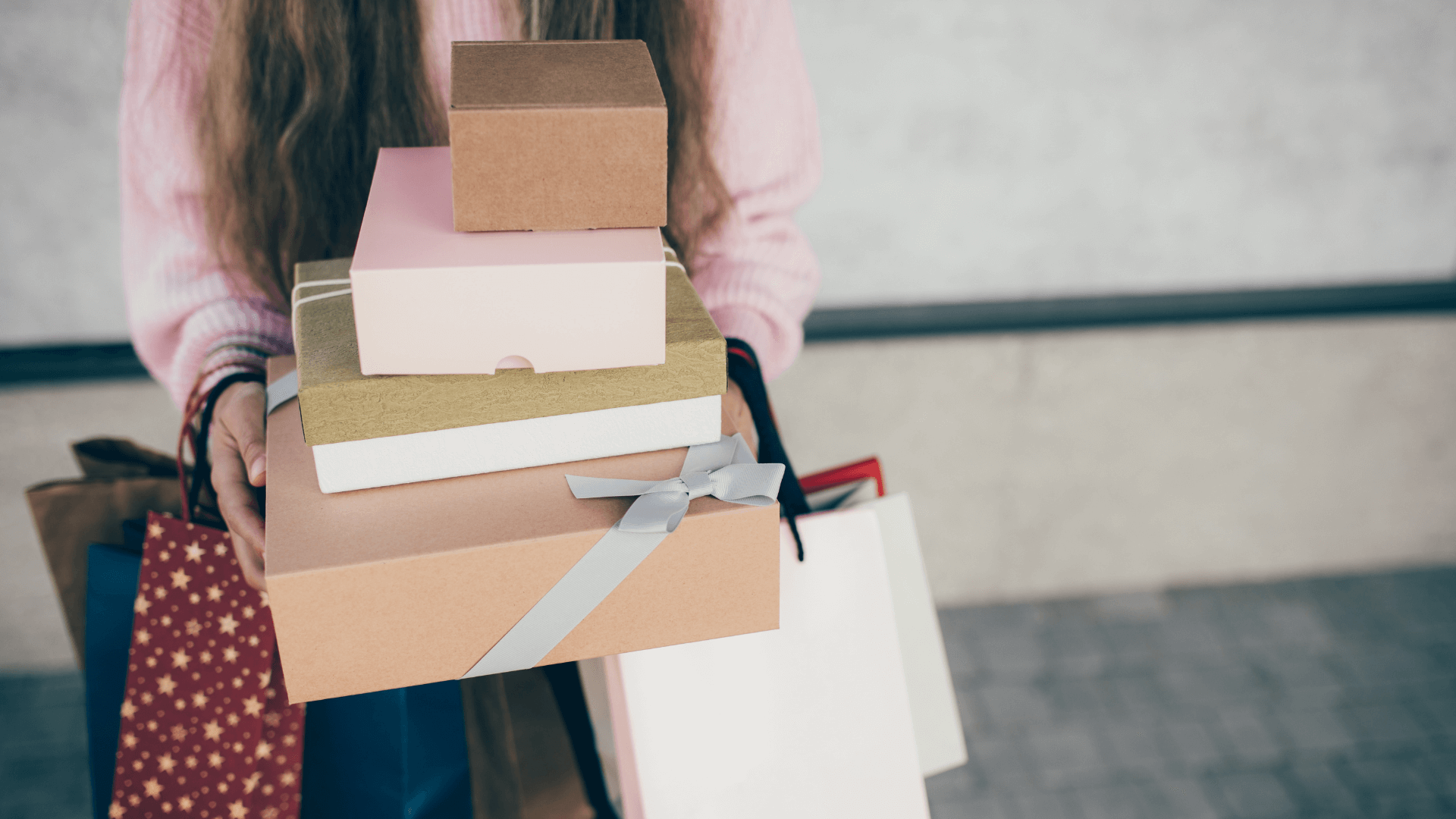 Which days are considered the most important for e-commerce during the holidays?
The months of November and December have the most important sales days of the year. It is obvious that each country has its memorable days. We know that in the United States, for example, Memorial Day is a three-day weekend where a multitude of offers on clothing and appliances are offered. Another great example is Mexico, where sales grow +127% thanks to the famous Buen Fin.
So with that in mind, we focused on finding the top-selling and important days for this season in Europe (and some possibly covering beyond):
Singles' Day - November 11

Black Friday - November 25

Cyber Monday - November 28

Free Shipping Day - December 14

Christmas Eve/Day - December 24-25
1. Singles' Day - November 11
It started in China but currently, it takes place in almost all of Europe. This day has generated more revenue than Thanksgiving weekend combined (including Black Friday and Cyber Monday) in the United States.
In 2021 alone, more than 290,000 brands participated and 828 million people took advantage of the day's offers and made a purchase.
If you are interested in knowing more about how to plan for this important day, we invite you to learn more about Singles' Day in our article. Where we explain every detail you have to take into account.
2.

Black Friday - November 25
On this day alone, sales increased by +663% worldwide. And in 2021, Black Friday recorded a whopping $8.9 billion in e-commerce sales in the United States alone. Black Friday is one of the biggest sales days in Europe, especially in the Nordic countries.
You want to know more about it? Our 10 tips for Black Friday 2022 will help you master this day.
3. Cyber Monday - November 28
It all started in 2005 in the United States and quickly spread around the world. Although in the first years it was not so popular, due to the slowness of the internet, over the years the sales were increasing. In 2021 alone, $14.3 billion was generated in just 24 hours.
Here is a chart showing the countries where Cyber Monday is most popular.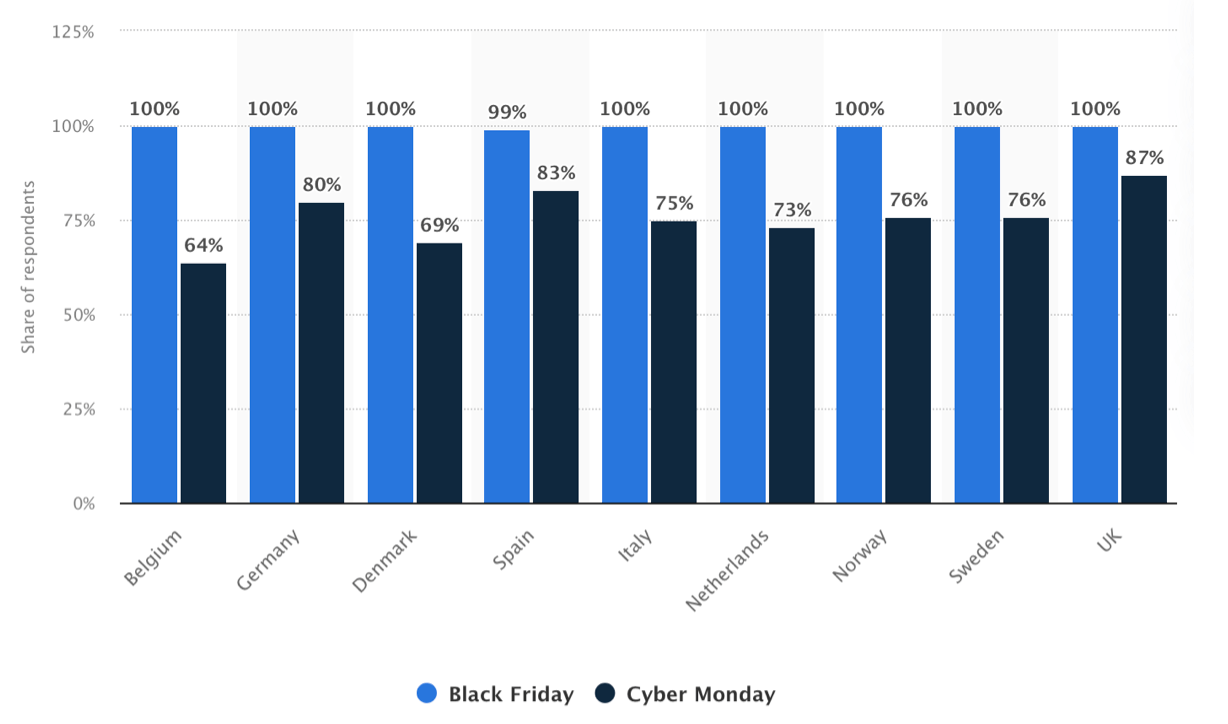 Source: https://www.statista.com/statistics/1188978/awareness-of-black-friday-and-cyber-monday-in-selected-european-countries/


4. Free Shipping Day - December 14
This day is one of the most important days during December, the reason is that the free shipping goal is to guarantee that the merchandise will arrive before Christmas.
More than 250 companies participated in this day. Sales in 2021 reached $764 million and even though it may not be as famous as Black Friday, its popularity is increasing fast.
5.

C

hristmas Eve/Day - December 24-25
It may sound crazy, but it is real that last-minute shopping is done even on this day. That's why many online stores have special offers on the same day. The key here is to put a special on all those products that haven't sold the way you expected them to all season long.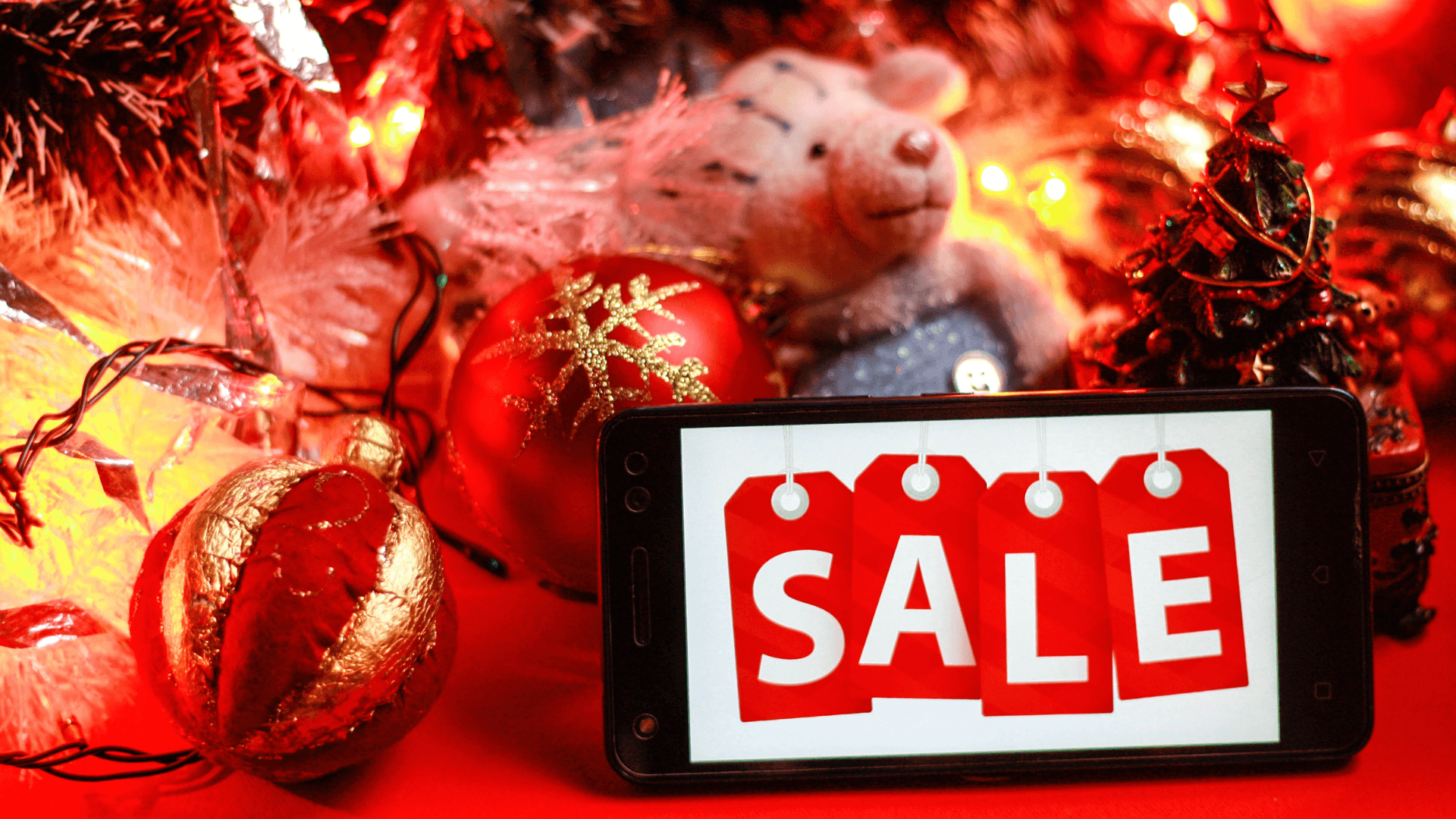 Don't forget the returns!
After all the sales, comes a wave of returns. This doesn't always mean a negative fact for your online store. Because you can use these days to facilitate e-commerce returns for your customers and make your flexibility as a store stand out from the rest. Optimizing the return process and using the return policy to your advantage is possible and byrd can help you with this.
Check this article to learn more about reverse logistics
Conclusion
We are aware that the high seasons do not only cover November and December; however, within these months, there are days when you have to pay more attention as sales increase and you don't want to miss this opportunity to grow and offer your customers unique offers.
---