The majority of us don't consider items like paint, batteries, nail polish, or perfume to be "dangerous." But dangerous goods are much more complicated than they first appear to be.
Certain substances or chemicals require thorough risk management to guarantee safe handling and transportation. Some retailers won't be impacted at all by this. Others, such as cosmetics and consumer electronics merchants, may need to plan their whole shipping strategy around dangerous goods shipping requirements.
There are numerous rules and regulations that must be followed in order to transport them. Packaging, labeling, and adequate documentation are all covered by international standards. Additionally, there are penalties for non-compliance and possible legal action if it is determined that you wilfully disregarded the rules for the shipping of dangerous goods.
This guide will cover the most important topics, including:
Different classes of hazardous materials

Most common dangerous goods in e-commerce

Governmental protocols and regulations

Non-compliance penalties

How to ship dangerous goods

Shipping dangerous goods with a fulfillment service provider
Different Classes of Hazardous Materials
Given that some products categorized as dangerous goods aren't always as obvious as others, it's important to define the different classes of hazardous materials (HAZMAT) so you can make sure you're taking the necessary shipping and storage precautions.

The United Nations (UN) devised a "globally harmonized system of classification and labeling of chemicals", or GHS in short. This classification of dangerous product classes (also known as ADR classes), is constantly examined and, if necessary, modified. There are a total of nine classes, some of which have subclasses, which form the basis of the requirements for the handling and transport of the specific material.
Class 1: Explosives
These are products that, as their names imply, could explode under specific circumstances. This class is further divided into six divisions:
1.1: Explosives with a mass explosion hazard

1.2: Explosives with a projection hazard

1.3: Explosives with predominantly a fire hazard

1.4: Explosives with no significant blast hazard

1.5: Very insensitive explosives

1.6: Extremely insensitive explosive materials
Class 1 HAZMAT products include ammunition, gunpowder, fireworks, airbag inflators, seat belt pretensioners, and caps for toy guns.
Class 2: Gases
All gases that are pressurized are considered dangerous goods, even those that aren't necessarily flammable or poisonous. There are four subdivisions within this class:
Class 2 HAZMAT products include aerosols, lighters, butane, hydrocarbon gas-powered devices, ethane, and methane.
Class 3: Flammable Liquids
Flammable liquids are defined by the temperatures at which the liquid emits enough vapors to ignite, i.e. their flashpoint. Class 3 refers to any liquid with a flashpoint lower than 93ºC.
Examples of Class 3 HAZMAT products include acetone, lighter refills, adhesives, paints/lacquers/varnishes, alcohols, nail polish, and perfumery products.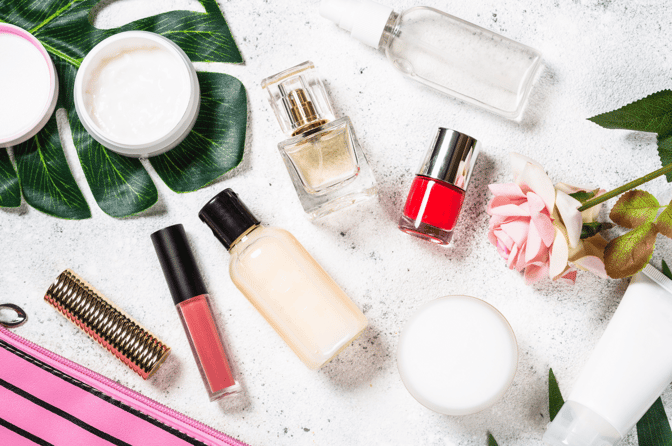 Class 4: Flammable Solids
Flammable solids are materials that are readily combustible or may cause or contribute to fire through friction. This class has three sub-divisions:
4.1: Flammable solids

4.2: Substances liable to spontaneous combustion

4.3: Substances that, in contact with water, emit flammable gases.
Examples of Class 4 HAZMAT products include sodium batteries, firelighters, matches, oils, oily fabrics, and fish oil/fish meal.
Class 5: Oxidizing
Oxidizers are distinguished by their ability to produce enough oxygen to initiate and sustain the ignition and burning of other materials. As a result, it's crucial to handle them carefully and to keep them away from combustibles. Both liquids and solids are included in this category which has two sub-divisions:
Class 5 HAZMAT products include ammonium nitrate fertilizers, bleach, chlorine, sodium nitrate, and hydrogen peroxide.
Class 6: Toxic & Infectious
Toxic and infectious substances are products that, if mishandled, pose serious risks to a person's health and safety. This includes substances that present a serious danger when ingested, through skin contact, or through inhalation. This class is divided into two sub-divisions:
Class 6 HAZMAT products include nicotine/nicotine compounds, lead-based compounds, cyanide-based compounds, medical waste, etc.
Class 7: Radioactive materials
According to dangerous goods legislation, radioactive material is any substance that contains radionuclides and whose overall activity and activity concentration exceed specified limits.
Class 7 HAZMAT products include radioactive medicines, medical isotopes, X-ray machines, isotopes used in research (ex. Carbon-14), smoke alarms, and some luminous paint.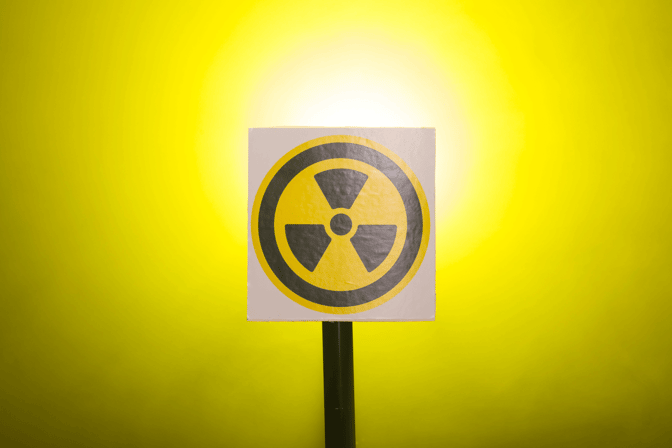 Class 8: Corrosives
Corrosives are defined as substances that, when in contact with other materials, deteriorate or disintegrate them chemically. When in contact with live tissue, corrosives can cause significant harm; if they leak, they can also harm or destroy nearby materials.
Class 8 HAZMAT products include acids/acid solutions, batteries/battery fluid (NiCad batteries), dyes, fire extinguisher charges, chlorides, and mercury thermometers.
Class 9: Miscellaneous
Miscellaneous is a general category for dangerous goods that don't perfectly fit into any other HAZMAT Class. However, since this group includes a lot of common materials, retailers shouldn't disregard its importance.
Class 9 HAZMAT products include lithium-ion batteries, lithium metal batteries, battery-powered products, chemical kits, first aid kits, air bag modules, magnetized materials, and castor bean plant products.
Most Common Dangerous Goods in E-commerce
Many times, online merchants are unsure of whether products require dangerous goods labels. This frequently causes problems in the fulfillment process. Especially due to the fact that two of the biggest e-commerce industries are full of products that are considered hazardous materials.
Dangerous Goods in the Beauty and Health Industry
One of the most common e-commerce niches that frequently sell products categorized as dangerous goods is beauty and health. Typical products within this niche that are regulated under HAZMAT shipping include:
Fragrances: All alcohol-based perfumes, colognes, or aftershaves fall under HAZMAT Class 3. Even naturally occurring fragrances, such as essential oils, are combustible and fall under HAZMAT Class 4.

Aerosol spray: Sprays that come in aerosol cans are regarded as dangerous goods. This includes deodorants, hairspray, and dry shampoos, which all fall into HAZMAT Class 2.

Pressurized foam or cream: Just as with aerosol spray cans, many cosmetics are stored in pressurized cans. This includes shaving cream and foams, which falls under HAZMAT Class 2.

Nail polish & nail polish remover: These products are also considered dangerous and fall under HAZMAT Class 3.
Check out byrd's fulfillment solution for beauty and health products
Dangerous Goods in the Electronics Industry
​​Dangerous goods are sometimes harder to find in the electronics industry since they are concealed in seemingly safe devices. These products are often powered by lithium-ion batteries, which fall under HAZMAT Class 9. Lithium batteries have the risk to short-circuit, overheat, and catch fire if improperly packed or damaged during transport. This means that a big portion of consumer electronics, such as smartphones, watches, laptops, and any cordless electronic devices are considered dangerous goods.
Check out byrd's fulfillment solution for electronic goods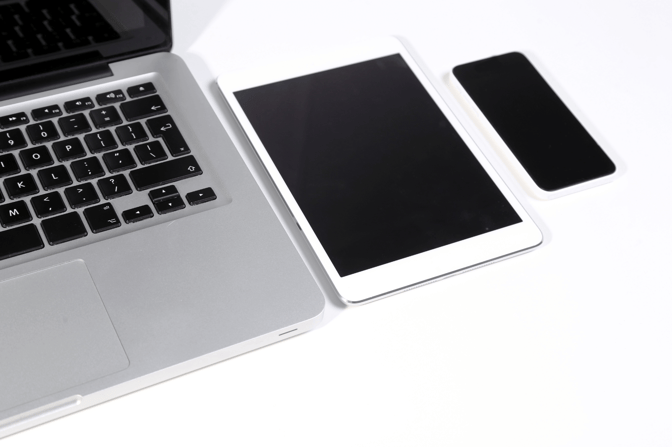 Note: NiCad batteries (Hazmat Class 8) have been banned within the EU and the UK except emergency systems and lightings, such as alarms, and medical equipment.
Governmental Protocols and Regulations
When shipping dangerous goods you must adhere to regulations for safe and secure transportation. Depending on how the goods are delivered, different rules may apply, and different authorities are in charge of checking and ensuring that the requirements are fulfilled.
Non-compliance Penalties
Since dangerous goods pose a risk to both people handling the goods and consumers, non-compliance with the rules may lead to harsh penalties. For knowingly violating safety regulations you will get fined. You will also be fined if the violation results in injuries or destruction of property.
The most common HAZMAT shipping violations are:
How to Ship Dangerous Goods
To avoid problems when sending hazardous goods, you need to follow a few key steps.
Determine HAZMAT Class
To begin with, you must confirm whether a product is considered a hazardous good and, if so, which HAZMAT class it belongs to. This affects a number of processes, including which type of packing you must use and how you can ship it.
An SDS (formerly known as MSDS) is an essential piece of documentation that will need to accompany any goods that are considered dangerous for transportation. These data sheets identify and minimize risks these materials pose by telling the recipient how to handle them safely. You can obtain an SDS sheet by contacting the manufacturer of the product.
Use Correct Packaging
Different HAZMAT product classifications and quantities will require various kinds of exterior packaging. These are classified as "UN packing groups" and have three divisions:
Group I: High Danger

Group II: Medium Danger

Group III: Low Danger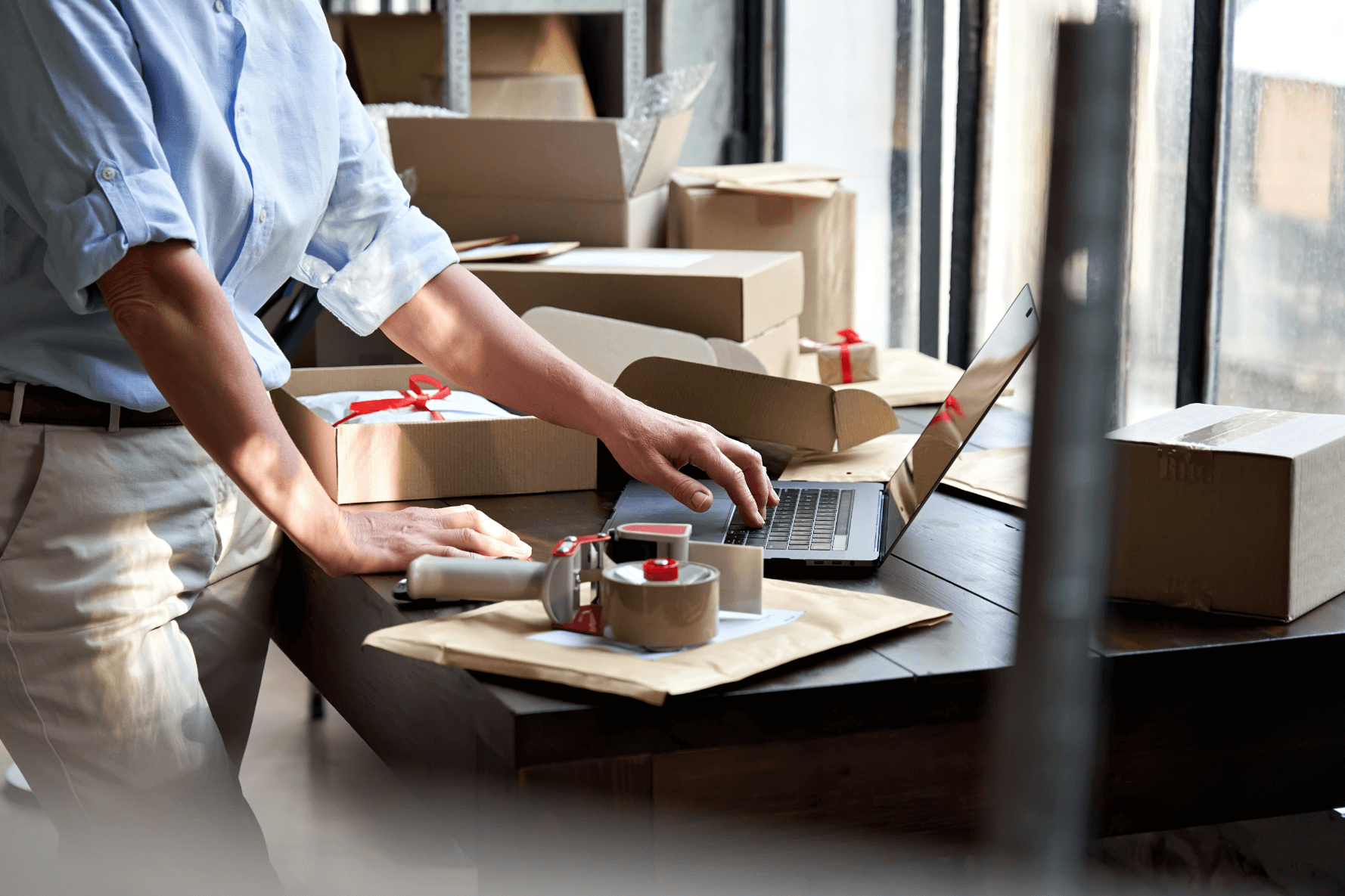 Note: There are restrictions on mixing different HAZMAT product classes in a single box. For more information, be sure to follow rules regarding the segregation of dangerous goods. This also applies to the storage of goods.
Mark and Label Packages
Dangerous goods should be marked in a specific way depending on their class, UN number, weight, etc. Make sure you mark, label, and placard in accordance with the appropriate rules. Even your arrows' direction (this side up) can stop a package from being forwarded.
Shippers Declaration
Depending on what you ship, where you ship it, and whether you ship by plane, additional paperwork might be required. This includes:
UN number

Proper shipping name

Hazmat class and division

Packing group

Quantity, number, and type of packages

Emergency response information

Shippers certification
Shipping Dangerous Goods With a Fulfillment Service Provider
There is no room for error when it comes to HAZMAT shipment, which is undoubtedly one of the most difficult and complicated operations in e-commerce fulfillment. Working with a fulfillment partner that manages processes like handling, packaging, and shipping documentation will help to ensure that your products are delivered efficiently and safely.
Furthermore, the appropriate storage of hazardous materials must be guaranteed by the 3PL provider. Additionally, other crucial elements that support end-consumers satisfaction should also be in consideration. These consist of fast shipment, error-free picking, and proficient returns management.
byrd's proprietary fulfillment software allows merchants to specify item-level and bulk-action orders for packing dangerous goods, making HAZMAT shipment as simple as possible. This guarantees that your storage and shipment are completed without a hitch, allowing you to concentrate on growing your business.
byrd's Conclusion
Dangerous goods shipping can be a difficult and costly process. You must ensure that you have completed all the papers and research before you begin shipping since there are numerous rules and regulations that must be followed.
Working with a 3PL that has experience in handling dangerous goods is another option. Find out if byrd can assist your company in safely shipping dangerous goods. Get in touch with us to find out more.
---
---