Alexander Holzhammer and his co-founder Silvan Mundorf are both experienced digital marketers and started working on several e-commerce projects in 2018. The two are not only enthusiastic marketers but also firmly believe that a healthy lifestyle can help people to break away from many of the diseases of civilization. In a bid to help people reach a healthier lifestyle, they founded the online store, Fitness Vital, where they offer high-quality nutritional supplements.
How does Beerpong fit in?
A legitimate question, that can be answered by a short story: just under a year ago, they learned by chance that the store beerpong.de is for sale. Being well accustomed to the game and having friends that hold the game in the highest esteem as a great weekend game to play, with a large (but mostly) younger fan base, it was an exciting project for them to take on. recognizing trends early is crucial in e-commerce. Calling Beer pong and its variations a trend is not really appropriate given its long-existing popularity, but the drinking game is becoming more and more popular. As so often, a good balance is a key to success for a healthy body – this example also shows that.
More complexity through different product categories
Managing multiple e-commerce projects also meant more complexity and new challenges. Bringing completely unalike brands and products under one roof is challenging both organizationally and logistically, which calls for a smart e-commerce solution. To bridge the multi-channel gap, they ended up choosing Billbee, a system that consolidates and brings together different store systems and platforms.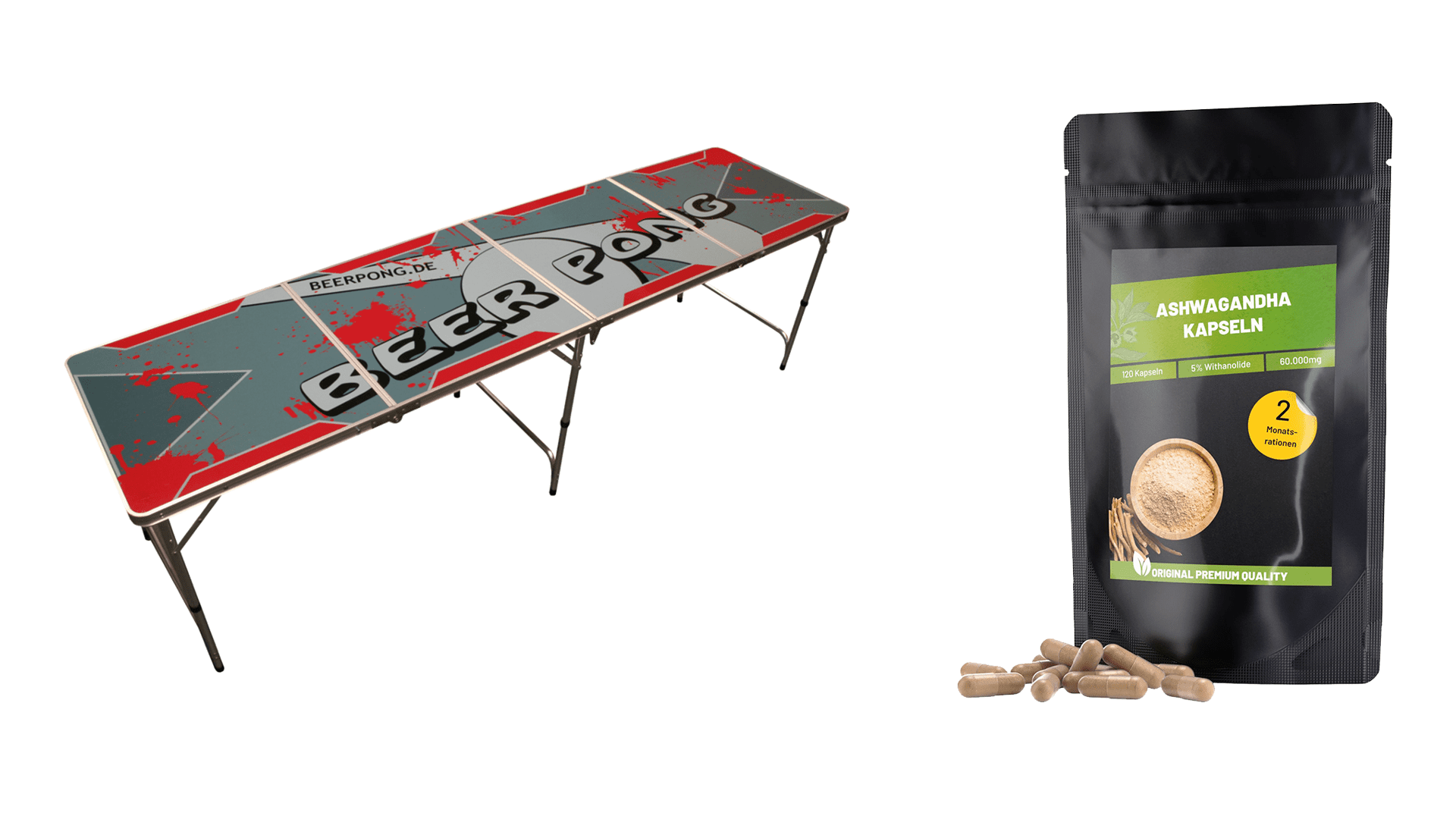 Automated fulfillment process with Billbee as a decisive criterion
Prior to working with byrd, the founders had also worked with another provider, but they were unable to address the individual challenges of the two stores. There were more and more errors in the fulfillment process, shipments were lost, which ultimately led to customer dissatisfaction. It quickly became clear that a new logistics partner was needed.
In order to solve the logistical challenges, the company searched for a fulfillment partner who could map the technical connection with Billbee. During the research, they finally came across byrd and decided to opt for its tech-driven logistics solution.
E-Commerce shipping as a competitive advantage
In addition to the connection to Billbee, Alexander Holzhammer today also appreciates further advantages of the flexible and modern fulfillment solution from byrd:
| | |
| --- | --- |
| | byrd's platform is flexible and is easy to use, the pricing was transparent and well explained. Several warehouse locations give us the opportunity to expand internationally as well. |
In addition, Fitness Vital and Beerpong founders are also pleased that their customers benefit from byrd as well, which has a positive effect on their business and customer satisfaction:
Our customers benefit from the fast order fulfillment processes, getting goods in their hands shortly after placing an order. Previously, we always had dissatisfied customers who were annoyed about getting the wrong products or their shipment being delayed. This now belongs to the past to a great extent (unfortunately, it is not possible to prevent customer annoyance to 100%). Smooth processes at byrd directly positively influence our customers' loyalty and sales.
Less workload for their customer support
The entrepreneurs are also enthusiastic about the good and fast support that solves problems quickly – something they were not used to from their previous fulfillment service provider. This has significantly reduced the workload for customer service, as they confirm:
Communication with the shipping service providers takes a lot of work off our hands and gives us more time for the important things.
Ambitious growth plans
After the first e-commerce projects have been successfully launched, the marketing experts have tasted blood. Their medium-term plan is to add new online stores to their portfolio and expand into new product categories. In addition, expansion into other countries is also on the agenda, which the company intends to drive forward through byrd's international logistics network. The strategic distribution of the inventory to other logistics locations should reduce delivery times and enable free shipping for their customers. This will improve the conversion rate and ensure customer satisfaction, thus making a notable sustainable contribution to their business success.
Check out the online stores here:
---
---