Looking back at 2022, the e-commerce industry has experienced significant changes and advancements. Despite the challenges faced in 2021, the industry has continued to evolve and present new opportunities for online merchants and businesses. Regardless of whether you belong to the latter group or not, in 2023 you should focus on staying ahead of the curve and keep an eye on the new trends; here we share with you an updated list of the 10 most important e-commerce trends in 2023.
Top 10 E-Commerce Trends 2023
E-Commerce Trend #1: Change in Consumer Behavior
2023 has, yet again, brought some new insights. Consumer behavior underwent several notable changes in 2022, influenced by various factors such as the ongoing COVID-19 pandemic; shaping consumer behavior, accelerating digital transformation, and reshaping the overall landscape.
Health and safety considerations remained a top priority for consumers in 2022. Shoppers actively sought out retailers and brands that prioritized stringent hygiene measures, contactless transactions, and transparent supply chains.

Consumers exhibited a growing interest in sustainability and ethical practices in 2022. There was an increased demand for eco-friendly products, fair trade goods, and brands that demonstrated social responsibility.
E-Commerce Trend #2: Mobile Commerce
Smartphones are part of the daily lives of almost everyone who belongs to the target group of online retailers. The increasing use of our daily companions offers great opportunities for online retailers in 2023.
By now, you'd expect that all e-commerce websites will be optimized for mobile use, however, this is still not the case. You might think that in 2023 all e-commerce sites will be optimized for mobile use. But this won't be the case. Hence, with a mobile optimization of your website, you'll already leave some of your competitors behind in the organic search. Moreover, having an optimized website also plays a crucial role in preventing website bounces and abandoning purchases. As such, improving customer experience in regard to mobile commerce should be your top priority.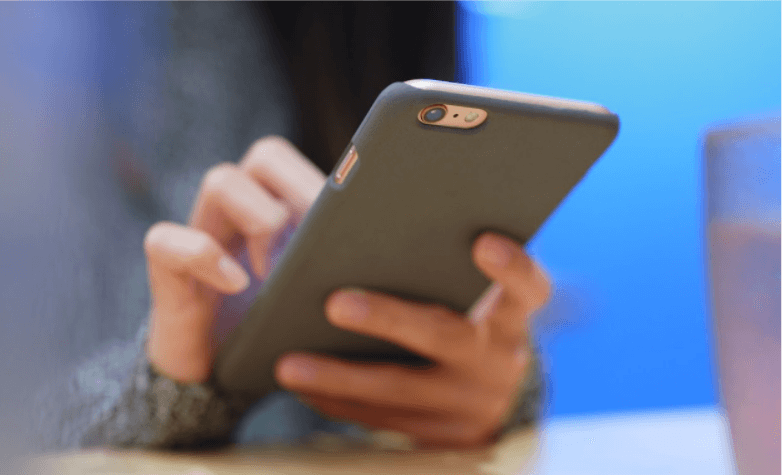 E-Commerce Trend #3: Social Commerce
Social commerce is not new, but its use is very likely to break all existing records again in 2023. Social commerce can be seen as an extension of your e-commerce activity. The purchase takes place within one of the numerous social media platforms such as Instagram or TikTok. So, what role does social commerce play for online retailers and why should it be one of the trends in 2023?
One example that predicts a bright future for it is that 97% of Generation Z use social media as their #1 source of pre-purchase inspiration. Almost 2 out of 3 Millennials see it the same way. This means that two very attractive user groups for many online retailers are positively disposed toward social commerce. With increasing age, the average purchasing power of these people will increase, which suggests further long-term growth of social commerce.
In addition, Shopify's partnership with TikTok and Shopify's integration with Instagram simplify the sales and payment process for online merchants and shoppers. The same applies to direct sales via Pinterest.
E-Commerce Trend #4: Video Content and Live-Shopping
Hand in hand with mobile and social commerce also goes the increasing importance of video content and live shopping. In fact, data shows that in many respects video content is one of the most successful channels for marketers and companies. It's no coincidence that wyzowl's Video Content Report, published annually since 2015, shows a consistently positive trend. In 2023, 91% of businesses use video as a marketing tool. Moreover, 93% of marketers who use video content see it as an important part of their strategy, and 87% speak of a positive ROI in this context. In 2015, that was only 33%! In addition to that, webinar usage also increased from 46% in 2020 to 62% in 2021, 91% of which were considered a success, making it a reasonable assumption that webinars will continue to play an important role in 2022.
Live shopping has become an enduring phenomenon, gaining even more momentum in 2022 and projecting significant growth in 2023. In 2022, Alibaba achieved a remarkable annual revenue of $134.567 billion, demonstrating a significant growth of 22.91% compared to the previous year.

In the United States, the live stream market reached $11 billion in 2021, and industry experts at Coresight Research predict it will expand to a remarkable $25 billion by 2023, here are some of our reasons to back up this trending phenomenon:
Live shopping enables a real human connection between brands and companies with potential customers. In the process, a brand becomes more approachable and, in many cases, more likable.

Livestream shopping is cost-effective. If live shopping is not carried out by well-known influencers, which of course entails corresponding expenses, this type of marketing or sales channel is usually cost-effective. As a general rule, there are fewer preparations to be made than, for example, in the case of an elaborate marketing video. At live events, not everything has to look perfect, and that's what often makes live shopping so charming.

Young people love live shopping and as it is quite clear that

young shoppers in particular use live shopping

, it is safe to assume further growth and a bright future for this phenomenon.

E-Commerce Trend #5: Voice Search
Voice search is one of the other trends that have literally been waiting in the wings for some time. Alexa, Siri, Bixby, Google Assistant, Cortana, or whatever else they are called, the voice assistants from Amazon, Google, and Co. have long been part of our lives and secured their seat as the (nearly) invisible roommates in our apartments and houses. The use of this technology also has an influence on e-commerce that should not be underestimated. According to estimates by Juniper Research, voice search, i.e. searching via voice assistants, is expected to lead to $80 billion in sales in 2023.
What does the trend of increasing online shopping via voice assistants mean for e-commerce? For SEOs in particular, it has a number of implications that can help them stay one step ahead of the competition. This is because the increased searches via voice are also changing the relevant keywords. 70% of voice searches via Google Assistant are applied in natural language. This is in clear contrast to the traditional keyword-based search via the Google browser.
As a result, more questions are asked and there is a chance to win with so-called long-tail keywords. At the end of the day, however, voice searches are also converted into text, so with some slight changes, the highest quality and most relevant content will continue to prevail over that which is only optimized for voice search. However, for similarly "good" content, this optimization could well be decisive.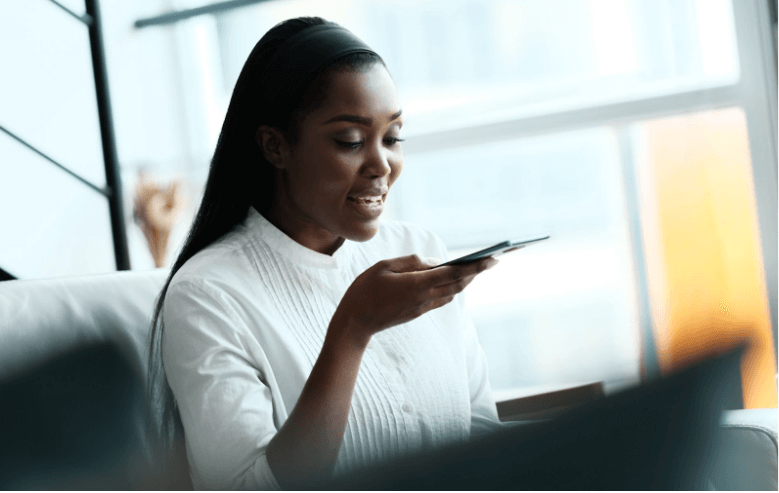 E-Commerce Trend #6 Omnichannel Selling via Marketplaces
In 2023, many online retailers will continue to choose an omnichannel sales strategy. The number of online marketplaces is increasing and sellers are trying to be visible to their target audience on as many sales channels as possible. With bundled fulfillment, such as the one offered by byrd, it is easy to sell through multiple channels, maximize revenue, and still control fulfillment centrally. Of course, it is important to find out in advance which marketplace is best suited to which market and your target group. To facilitate your choice, we have summarized the most important online marketplaces per country.
E-Commerce Trend #7: Sustainable E-Commerce
To portray sustainable e-commerce as a new trend would be naive. Building on the growing attention and importance of this topic, green business processes will become even more important in 2023. The characteristics of the products will continue to play a decisive role. In addition, the relevance of sustainable packaging, climate-neutral delivery, and environmentally friendly fulfillment is rapidly increasing as well.
Sustainable consumption is one of the defining megatrends of our time. The shift in values towards sustainability and the growing buying power among the younger generation further bolstered this trend.
Therefore, to ride the wave of sustainability, you should optimize your processes; for example, try to store your goods as close as possible to your customers. This way you can reduce shipping distances and minimize the harmful impact on the environment. There is also no reason not to talk openly about your efforts. True to the motto "do good and talk about it", showcase certificates and quality seals. This will help you attract new customers, give existing customers a better feeling, and minimize the price sensitivity of your buyers.
E-Commerce Trend #8: Supply Chain as a Success Factor
The second half of 2021 in particular, has shown that fulfillment is not just a cost factor, but in many cases is the most important success factor for online companies. This won't change in e-commerce in 2023. Indeed, overburdened supply chains, lack of resources, and labor shortages have not only led to rapidly growing costs. Rather, delivery times have also been severely impacted, and in many cases, there has even been a total halt in deliveries.
Is there anything more frustrating than not being able to fulfill orders that have been placed? Most often, the direct result of that is lost profits and dissatisfied customers. As was the case in 2021, many drop shippers have not received any goods from their producers during the peak season, resulting in them not being able to generate income during the most profitable time of the year.
For this reason, many of these drop shippers have changed their business model and now store their products to have some leeway and to be able to "buffer" delivery problems.
Also for traditional online retailers, there were plenty of challenges to be solved. The increase in the number of online shipments was almost impossible for parcel delivery companies to handle, which led to bottlenecks and longer delivery times, especially during peak times. By cooperating with so-called 3PLs, however, online sellers can gain flexibility and much-needed resilience in logistics.
Order fulfillment companies such as byrd work closely with numerous parcel services, which allows them to switch to other couriers if necessary and in the event of the failure of another parcel service provider.
E-Commerce Trend #9: Finding The Sweet Spot Between Planning and Flexibility
For the very reason mentioned above, 2023 will be a successful year for those merchants who invest time in accurate planning. Yes, the Coronavirus makes accurate planning extremely difficult or sometimes even impossible. We all have experienced that things can change within a few weeks. Still, it will be critical, especially when it comes to inventory management and marketing campaigns, to plan as accurately as possible while keeping as much flexibility as possible. Having a Plan B and Plan C ready will allow you to be proactive as conditions change, while much of your competition will be reactive. So with best-case-worst-case planning, you can always be in control and make rational and informed decisions instead of frantic and impulsive actions.
In terms of marketing, you should definitely factor in rising prices in the advertising market. PPC for paid channels is increasing rapidly in many industries, which means that organic channels will continue to gain in importance. This includes a good SEO strategy but this also calls for a close and understanding relationship with your customers.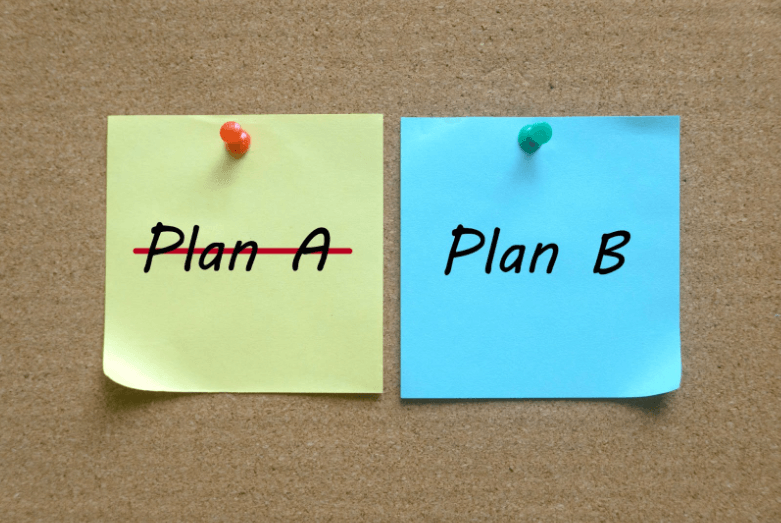 E-Commerce Trend #10: Cookies
Originally, the end of Chrome's third-party cookies was announced in January 2022. However, many retailers can take a deep breath as this was now postponed until the end of 2023. E-commerce marketers will have to find even more creative solutions in the future. The bond with your buyers will become more important than ever. The same goes for understanding your target group. Who are your customers, how and where can you reach the best and most cost-effectively? A sense of the big picture and an understanding of the customer journey will be the key to success here.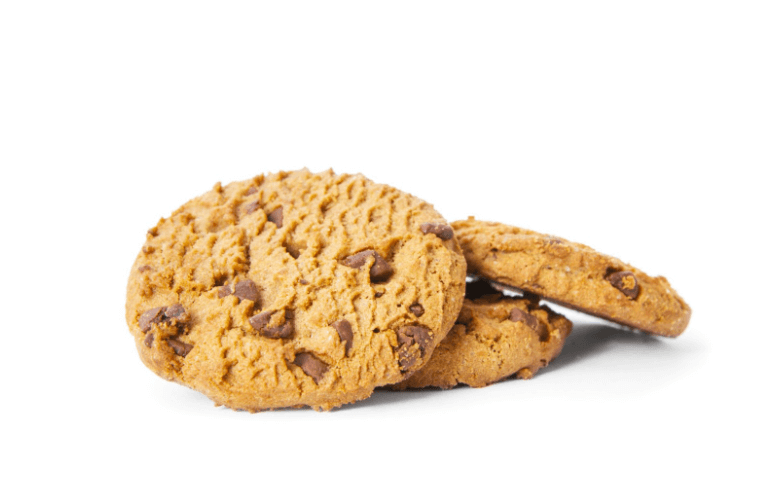 E-Commerce Trends 2023 - Conclusion
As you can see, 2023 also has some challenges in store for you. At the same time, however, the e-commerce trends 2023 also clearly show that there will be many opportunities this year to set yourself apart from the competition so that at the end of the year you can look back on a certainly turbulent, but also successful business year. We wish you the best of luck. Should you be searching for a good 3PL and fulfillment partner; we at byrd would be more than happy to help you with your logistics and support you in reaching your goals. See you soon!
---
---