The Dutch are among the largest online spenders of all EU nations and are a lucrative market for online retailers. In 2019 alone, the Dutch e-commerce market was worth 25.8 billion euros.
Dutch shoppers are increasingly using platform-based sales (such as online marketplaces) to find a good deal. This is predicted by analysts at ING to become the dominant method for people to shop online in the near future. Understanding which marketplaces are the most popular, and how to maximize profits from marketplace selling, is essential to maintain and advance your market position in the Netherlands.
So what are the most popular online marketplaces in the Netherlands? What marketplace trends can we expect for 2021? And how can you get profitable access to your share of the billions of euros being spent by Dutch shoppers in online marketplaces every year?
In this article, we will briefly examine the evolving e-commerce landscape in the Netherlands, see which online marketplaces are the most popular, and consider some strategies and tools for realizing and maximizing your sales potential.
Online shopping habits in the Netherlands
Quite simply, the Dutch love shopping online and they are doing it more often. There is also a strong trend toward increasing consumer
preference for marketplaces
and other platforms.
In 2019,

96% of Dutch shoppers

(aged 15 and older) made at least one purchase online.

Dutch online shoppers have a strong preference

for paying via iDEAL

(a secure direct bank payment system) and prefer not to pay for online purchases by credit card. (Note: This can be an important factor when looking at online marketplaces as a prospective retailer.)
Dutch shoppers are using online marketplaces and other platforms more frequently, and this trend is expected to continue in 2021 and beyond.
Overview of the Dutch online marketplace landscape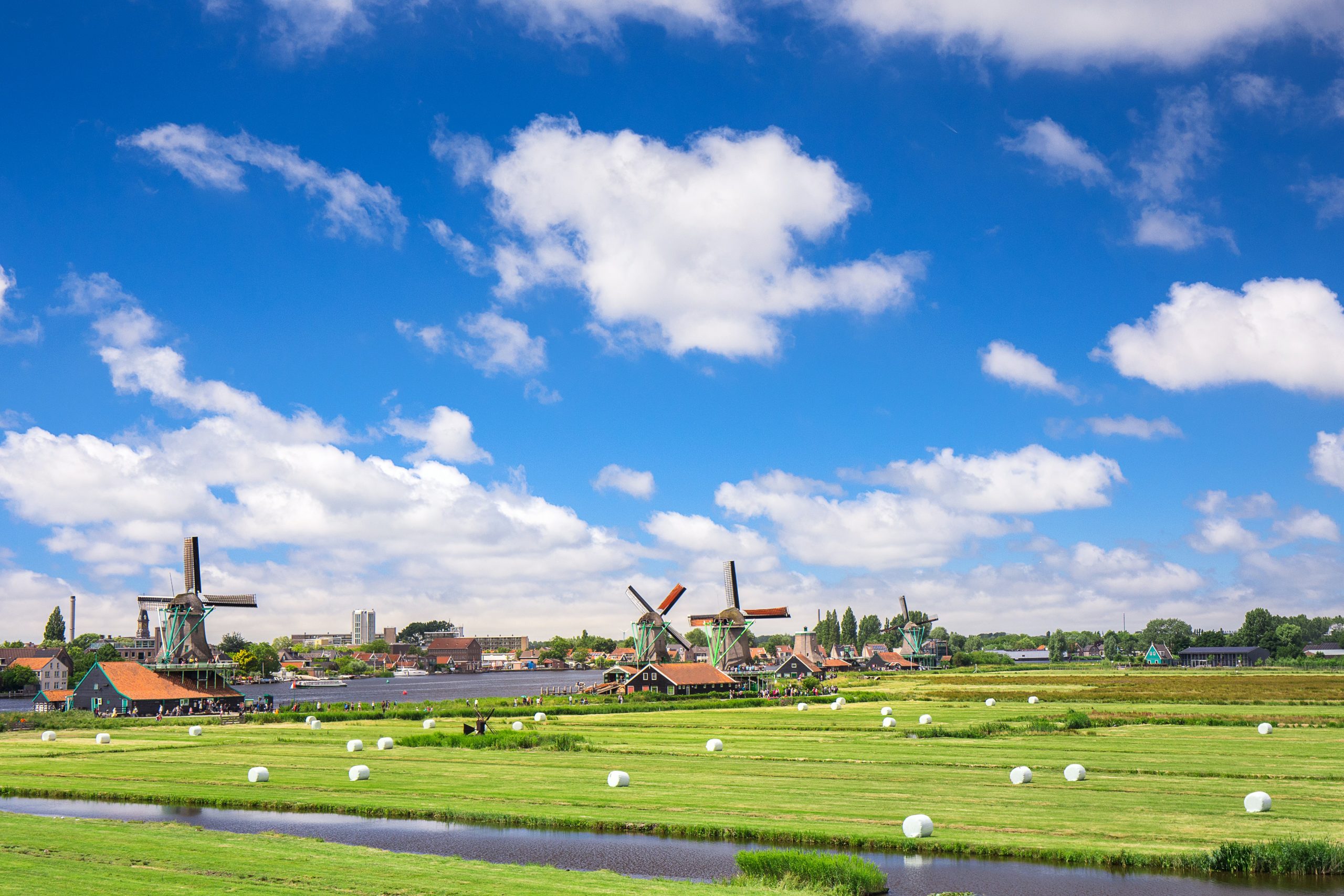 Compared to many other countries, the Dutch e-commerce market is relatively 'flat' and is not dominated by just one or two international giants (such as Amazon or eBay). Although there is a clear market leader, the Netherlands has a diverse and competitive online marketplace scene with a variety of different marketplaces to suit different customer foci.
It is perhaps more important as a retailer to target the 'right marketplace' for your brand or products, instead of simply the biggest one. This way you will reach the most receptive market for your products.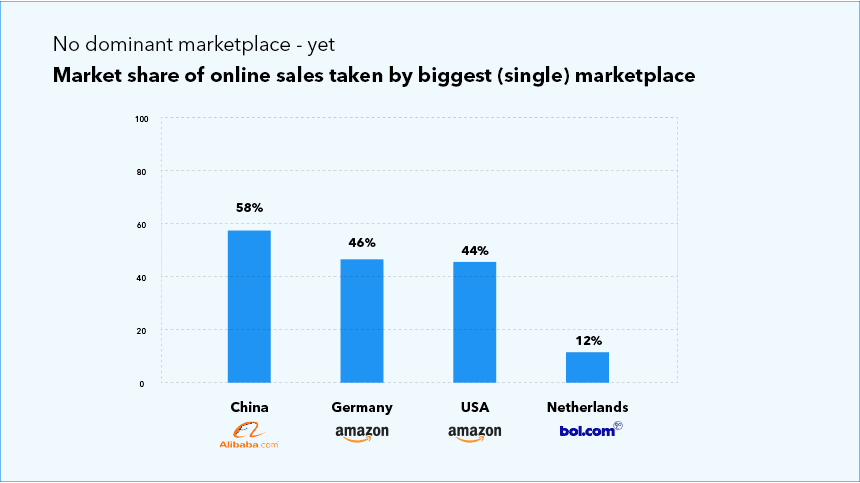 Figure 1. Market share (total online spending) taken by the largest single online marketplace in that country. (ING Bank)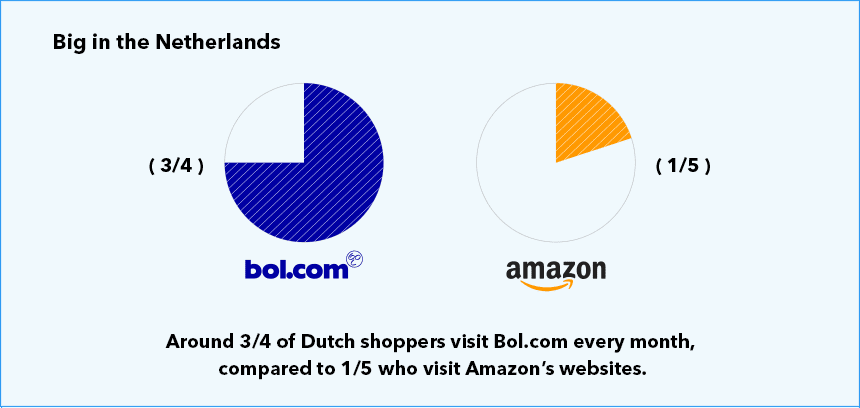 Figure 2. The proportion of Dutch shoppers who visit Bol.com vs. Amazon every month (emerce.nl)


The market is continuing to evolve, and any of the (currently) minor players could quickly rise to the top of the food chain. Some smaller marketplaces, such as VidaXL.nl, are relatively new and have expanded very quickly to reach a wide market which includes the USA and Australia. Also, the recent expansion of Amazon into the Dutch market (see below) may change the online marketplace landscape considerably in 2021 and beyond.
Considering that around 40% of the Dutch have also made at least one purchase from outside of the Netherlands, it is worth forming a sales plan which includes European marketplaces that make cross-border sales - even if they are not actually based in the Netherlands.
The 'coronavirus effect' and trends for 2021 and beyond
During the 2020 coronavirus crisis, there was a phenomenal growth in online sales, mostly as a result of people being unable to buy items from physical stores. Although growth in online spending is still expected to continue further in 2021, it will be at a more normal rate.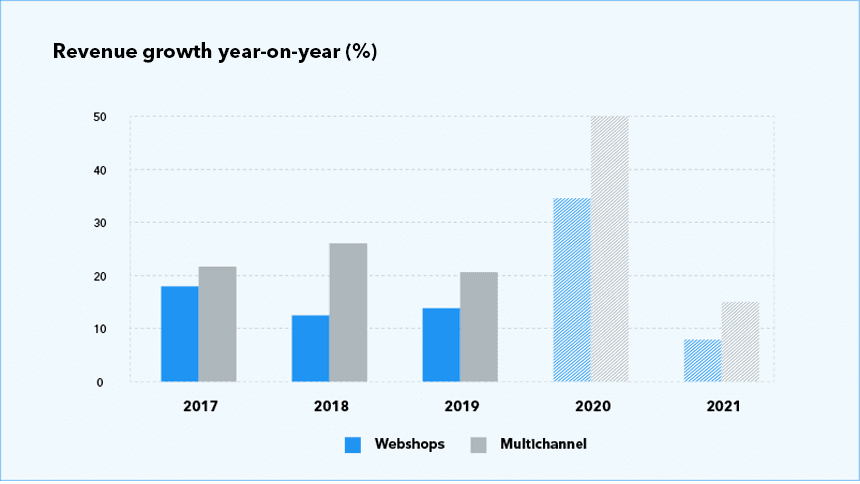 Figure 3. Normalizing growth in online sales (ING Bank)


An interesting trend is that the growth in 'multichannel sales' (including online marketplaces) is still expected to exceed growth in 'regular' webshops, as it has done for several years already. This means that mastering online marketplace-based sales is even more important for staying ahead of the curve and beating the competition.
The 3 Biggest online marketplaces in the Netherlands (ranked by sales turnover)

Bol.com was originally launched in 1999 in the Netherlands, as a 'stand-alone' webshop. The current owners, Ahold Delhaize, have supported continued expansion and improvements including the transition to a fully-fledged marketplace in 2011. This move helped bol.com to solidify its position as a market leader in e-commerce.
Key facts:
12% market share

of all online sales in the Netherlands.

Bol.com has 11 million customers in the Netherlands and Belgium.

100 million website visits per month.

During the final quarter of 2020, the average was 106.2 million visits per month.
Selling on Bol.com
There is a low threshold to start selling on bol.com. Even private individuals can open a seller account, but the options available for professional sellers are much more extensive, including full support for third-party product feed management solutions. A professional seller account requires a different application process, but it is a relatively open marketplace. Bol.com offers a range of additional services for marketplace sellers such as total fulfillment and special discounts on shipping, as well as behind-the-scenes services such as automation and webshop integration options, and even access to financing.
Chief advantages
Bol.com is widely regarded as the biggest webshop and marketplace in the Netherlands. Continued support from the parent company Ahold Delhaize means it is well-placed to defend its #1 position against competitors, including Amazon.

Zalando started in 2008 in Germany as a specialized webshop selling footwear, but is now one of the largest fashion-focused marketplaces in the Netherlands, with a substantial reach across Europe and especially in Germany.
Key facts:
6% market share

of all online sales in the Netherlands.

Zalando operates across 17 countries in Europe with a presence in Germany, Austria, Switzerland, France, Belgium, the Netherlands, Italy, Spain, Poland, Sweden, Denmark, Finland, Norway, Ireland, Luxembourg, the Czech Republic, and the United Kingdom.

According to Zalando, they handled around 6.5 billion euros of sales in 2019, listing more than 650,000 items from over 3,000 brands.

Their combined website receives more than 420 million website visits per month, from more than 35 million active customers, whereas the zalando.nl site alone received 18.5 million visits per month during the final quarter of 2020.
Selling on Zalando
Zalando has a focus on fashion and fashion-related products such as accessories and cosmetics. The Zalando marketplace platform works closely with selected partners to create a distinctive shopping experience with guaranteed standards for the customer. As a result, selling via Zalando is dependent on being accepted to their partnership program. Quality and distinctive brands and established retailers have an excellent chance of being accepted as a Zalando partner, provided you sell the kinds of Fashion-related products Zalando customers are looking for. Zalando offers 'platform partners' a range of additional services including total fulfillment and marketing.
Chief advantages
Zalando's market access and penetration across much of Europe make this an attractive option for established fashion brands and retailers looking to expand their sales. It has a 6% market share (of all e-commerce) in the Netherlands, but also a 3% market share in Germany (which has a significantly larger pool of shoppers in total).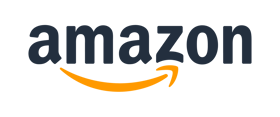 Amazon was already the #3 marketplace in the Netherlands before it launched its full service via the Amazon.nl website. Before then, Dutch buyers were already using the other European Amazon websites to place orders.
Key facts:
2.5% market share

of all online sales in the Netherlands.

Before the launch of the .nl site, Amazon received around

350 million euros

in revenue from the Dutch market in 2018.

In the final quarter of 2020, monthly visits to Amazon.nl averaged 31.8 million visits.
There are not a lot of hard figures yet for the new Amazon.nl marketplace, but it can be assumed that Amazon will at least maintain its position as the 3rd biggest online marketplace in the Netherlands and may even extend its customer base in coming years.
Selling on Amazon
Applying for an Amazon seller account is pretty quick and easy. If you already sell with Amazon on one of the other European sites, it is even easier to sell on Amazon.nl as you can use the same seller account.
Chief advantages
Amazon has the strong potential to grow further in the Netherlands in the coming years. Since the full launch of Amazon.nl on March 10th, 2020, the well-known platform has made a considerable effort to further penetrate the Dutch market. Although it has an uphill struggle ahead, Amazon has the funds to aggressively expand in this new frontier.
Tips: How to maximize sales on online marketplaces in the Netherlands
Have a targeted approach
Each marketplace has a distinct product focus and shopping environment. You need to carefully examine whether your brand makes a good fit. If you offer fashion products, then you might find Zalando to be an attractive option. If, however, you sell electronics or general household items, then Beslist and Bol are better options.
Optimize your Product feed data
Take the time to regularly ensure that your descriptions, details, and images match the requirements of the marketplaces you are selling on. Try to match the preferred style for the marketplace – and keep in mind that this can vary from one marketplace to another, even though you are selling the same product.
Consider fee structure and (re)pricing options
Most online marketplaces try to remain competitive with one another, and so they tend to have a similar fee structure, although this can vary. You need to include these fees in your pricing structure, and it can be a strong advantage to use a repricing tool to ensure you maintain your margins while selling competitively on each marketplace.
Use automation and feed management tools
As your inventory and sales grow, the burden of maintaining your product feed data and order details can become overwhelming. It is highly advisable to use smart automation tools which consolidate your product feeds and dispatch and returns systems. Some marketplaces offer their own tools for doing this, but it saves time to use a single product/order management tool and dashboard for all marketplaces. The advantages of using a smart tool like those provided ChannelEngine include:
Easy to operate from a single dashboard.

Feed data and images are easy to optimize for each platform.

Seamless selling via practically every online marketplace and ad channel.

Pricing tools ensure competitiveness while preserving your margin.

Integration with your existing webshop's 'back end'.

All orders and returns are handled through a single process (and dashboard).
With a considered approach and the right tools, it is possible to significantly increase your turnover with online marketplace sales. The Dutch market is not only growing, vibrant, and competitive, but it also has a degree of overlap with neighboring countries, meaning that your reach can be extended even further than you might expect when selling via online marketplaces.
Ready to get more out of your marketplace strategy and become more competitive? ChannelEngine connects your systems to international marketplaces and sales channels while optimizing sales, minimizing time, and maximizing profit and reach.
Find out more about the top shipping service providers in the Netherlands.
About the author

With a single powerful integration, ChannelEngine.com connects your systems to international marketplaces and sales channels while optimizing sales, minimizing time, and maximizing profit and reach. It is purposely built for brands, distributors, and retailers.
Learn more about ChannelEngine
---