There are 8.6 million sellers on Amazon, of which 2.2 million are active sellers. Every month around 100.000 new sellers join the platform. The reason for that is obvious. When listing their products on Amazon, online retailers can expose their items to a huge number of potential customers. To put things into a perspective, there were more than 2.5 billion visits to the Amazon website in May 2020 alone.
However, making the decision to sell via Amazon is only the first step. Online merchants will also have to decide which of the multiple fulfillment methods offered by Amazon they want to use. Besides the best-known Fulfillment by Amazon (FBA) option, e-commerce entrepreneurs can also opt for the Fulfillment by Merchant (FBM ) or Merchant Fulfilled Network (MFN ) method. As confusing as it might be, besides the FBA, FBM, and MFN options, there are also additional possibilities to use Multi-Channel Fulfillment (MCF) by Amazon and Seller Fulfilled Prime (SFP). So, to make things as transparent and understandable as possible, we prepared this article in which we focus on the two most popular options – FBA and FBM. By explaining the basic idea between the two, we continue by highlighting the advantages and disadvantages of FBM and FBA. Finally, we will provide a recommendation on which one could be the best option for you.

What is Amazon FBM?
Fulfillment by Merchant (FBM), also known as Merchant Fulfilled Network (MFN) is a fulfillment method, with which an Amazon seller is responsible for the order fulfillment of their products sold on Amazon. This process which includes storage, picking, packing, and labeling can then be taken care of in-house or with the help of a third-party logistics (3PL) partner. In addition, 3PL companies often include returns management and customer support services (to help retailers to handle parcel clarifications among others ) in their packages.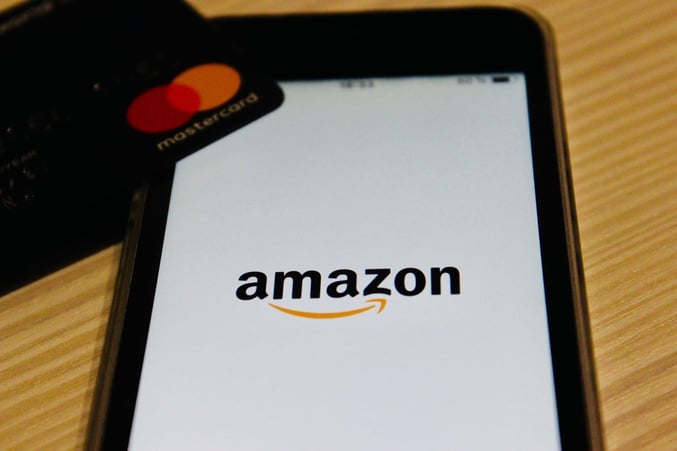 Advantages of Fulfillment by Merchant (FBM)
Control Over Your Products

Multi-Channel Strategy

Packaging

Not Affected by Changes in Amazon Policies

Faster Launch

Greater Margins
Control Over Your Products
By fulfilling orders by themselves or with help of a 3PL company, online merchants can better implement and coordinate a multi-channel approach. With FBM, e-commerce companies can coordinate different channels besides Amazon like their own Shopify store, and can still keep track of stock and inventory. In order to combine data from various channels, online merchants can make use of one of the numerous ERP solutions offered. Therefore, the inventory of multiple online and offline channels can be combined and it is made possible to optimize storage and picking, packing, as well as shipping and returns management.
Packaging
Another crucial advantage of Fulfillment by Merchant is that online retailers can focus on branding and marketing by using branded packaging. In contrast, by opting for the FBA method, customers will get the well-known but standardized amazon-styled parcels. On the contrary, FBM sellers can (and should) add a personal touch and differentiate their products from their competitors' offers. One possibility, that many green D2C brands exploit, is the usage of environmentally friendly packaging, which has gained importance for an increasing number of online shoppers with the rise of sustainable e-commerce.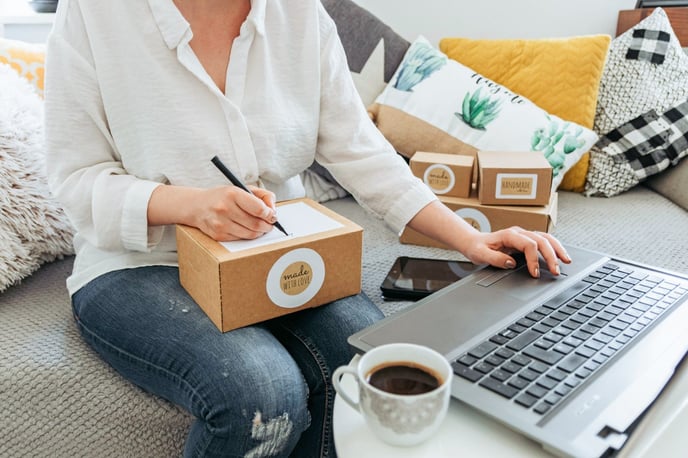 Not Affected by Changes in Amazon Policies
Amazon often changes its policies for FBA sellers without giving sellers enough time to implement adaptations. In addition, FBM sellers are not punished as strictly as FBA sellers for failing to comply with the rules. That way, unexpected costs do not appear when using Fulfillment by Merchant.
Faster Launch
According to the latest report about the state of Amazon seller 2020, FBM users launch their Amazon businesses faster compared to FBA sellers. The obvious reason is that FBM sellers are more flexible to act as they want and there are fewer rules to be followed.
Greater Margins
In the end, business is (most often) all about money. For that reason, many sellers favor FBM over FBA. In fact, FMB sellers cited higher profit margins than their counterparts using FBA. In addition, they cited greater lifetime profits. The main reason for that is lower Amazon fees with that fulfillment method.

Disadvantages of Fulfillment by Merchant (FBM)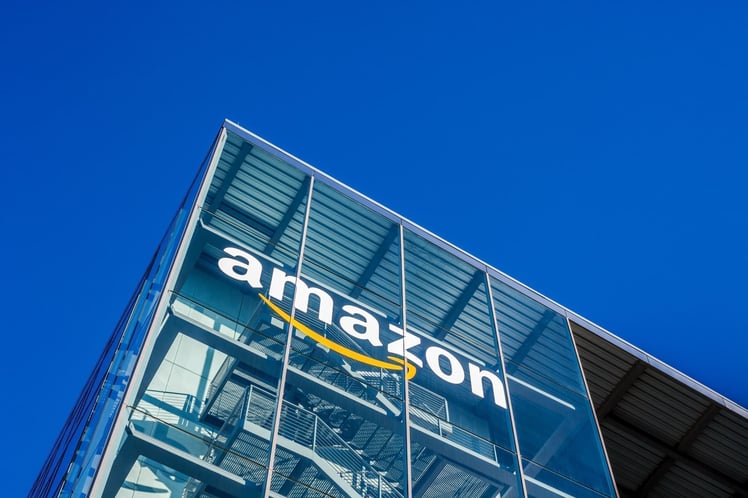 Shipping Costs
Not only the shipping speed but also the shipping cost play an exceedingly important role for the success in e-commerce. Shipping costs are not only the main reason to abandon carts, but research also shows that online shoppers find free shipping twice as compelling as percent-off offers. Furthermore, free shipping has led to recommendations from online retailers in 65% of cases, and customers will not only buy more often but will also have a bigger basket. For these reasons we strongly recommend finding a reasonably priced alternative and we suggest including shipping costs in the price and offering "free shipping".
More Hassle When Not Combined With 3PL Partner
Obviously, the biggest difference between the two options is the hassle included in fulfilling orders. Online merchants will have to spend a big chunk of their time packaging and shipping their products. While it's nice to have everything under control, it also means that there is greater accountability. In the fulfillment process mistakes will happen for which no one else can be held responsible in that case. However, this disadvantage can be offset easily when using the services of third-party logistics (3PL) companies. They will take over the whole process making the fulfillment hassle-free for online merchants.
Not Prime-eligible
One of the biggest drawbacks of the FBM fulfillment method is that sellers are not automatically eligible to offer the popular Amazon Prime option. Customers are pampered by fast delivery and will be disappointed when delivery takes more than two or three days. Therefore, it is crucial to find alternatives to Amazon's fast shipping, that can match their performance.
---
---
Prime badge without FBA: Seller Fulfilled Prime (SFP)
SFP allows Amazon sellers to offer the Prime badge on orders fulfilled by a third-party logistics partner or with self-fulfillment. That means that e-commerce merchants are no longer forced to use FBA services to benefit from the Prime option. However, only the best sellers can qualify for Seller Fulfilled Prime status and there are some strict program terms sellers have to agree to in order to qualify for SFP. Moreover, while it is great to eliminate FBA shipping and handling fees, as well as inventory storage fees, and earn higher profits on bulky and heavy items compared to FBA, there are also some essential drawbacks you should consider when making a decision. Besides the strict requirements like an on-time shipment rate of 99% and a cancellation rate of less than 1% during a trial period, potential SFP sellers have to be aware that they will have to buy at least 95% of all shipping labels through Buy Shipping Services. Additionally, merchants using SFP will not be as flexible as FBM sellers are when it comes to choosing shipping providers.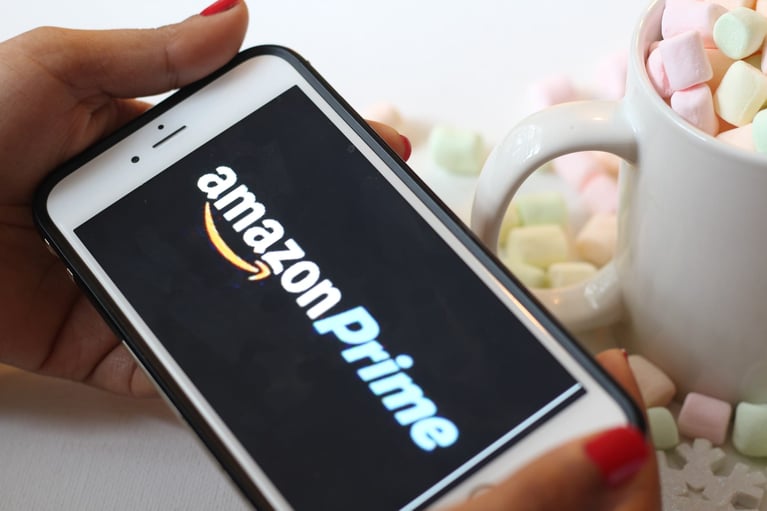 What is Amazon FBA?
When using the Fulfillment by Amazon (FBA) your products go to an Amazon fulfillment center. Once they arrive, Amazon takes over the work from there. From storage to shipping, everything will be taken care of by Amazon staff. This may sound great, however, there are many tradeoffs you have to take into account before making the decision to use that service.
Advantages of Fulfillment by Amazon (FBA)
Prime-eligible

Hassle-free Fulfillment

Customer Service and Returns Management

No Need to Negotiate with Parcel Delivery Service Providers
Prime-eligible
Prime is an important part of what is Amazon's key to success - fast and free shipping. Not being listed as a prime seller can make customers refrain from making a purchase. For that reason, FBA is an attractive option for many e-commerce companies.
Hassle-free Fulfillment
There is no doubt that hassle-free fulfillment is one of the main reasons many online merchants use Fulfillment by Amazon. Online merchants only have to put their stock in one of Amazon's warehouses. From that point, same as done by 3PL companies in combination with the FBM method, Amazon staff takes over all the work freeing up resources for e-commerce entrepreneurs and companies.
Customer Service and Returns Management
Pretty much the same can be said about customer service and returns management. By handing over these tasks to Amazon, online sellers can use the time more efficiently for other tasks like marketing and sales.
No Need to Negotiate with Parcel Delivery Companies
Another advantage that keeps FBA sellers from spending too much time on topics that don't actively help to sell products is that they don't have to negotiate with parcel delivery companies. Shipping service providers like DHL, DPD, or UPS have a strong authority to bargain compared to smaller e-commerce companies. Therefore, it is an advantage to use Amazon's services or, alternatively, use the services of a 3PL provider, who usually bundles the shipments of multiple online sellers in order to ship larger volumes and consequently get better prices.
Disadvantages of Fulfillment by Amazon (FBA)
Extra Costs for Fulfillment

Extra Costs for Storage

Additional Fees

More Money Spent to Launch a FBA Business

Loss of Control -> People buy from Amazon not from you

It's Not About Your Brand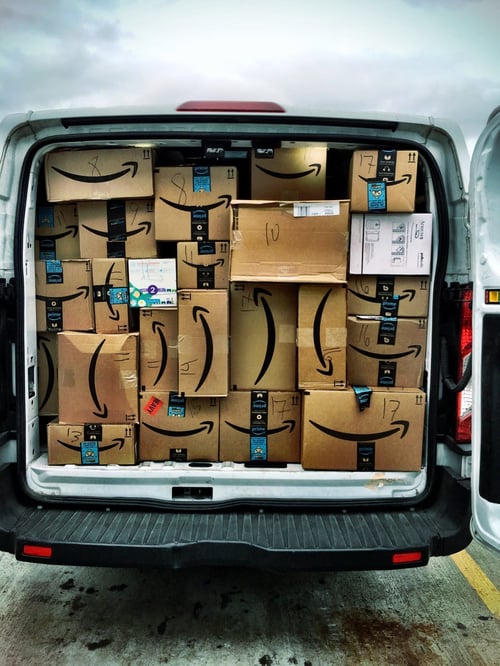 Extra Costs for Fulfillment
As an FBA seller, you should not underestimate the costs of fulfillment. Amazon is a powerful player in e-commerce and they will let you pay for that. Picking, packing, packaging, shipping, returns management and more will be charged for every single unit you sell. The costs for that will be higher than when partnering with a 3PL service provider in most cases.
Extra Costs for Storage
The same is true for storage fees. They are charged by cubic meters or cubic feet. Be aware that especially long-term storage fees can be extremely expensive. Also, be conscious of the fact that Amazon charges additional Q4 storage fees for the last quartal of the year. Even though that is communicated in a transparent way by Amazon, many sellers do not take these additional costs into account and are surprised after they are charged.
Additional Fees
Besides fulfillment and storage fees there are some other fees that can cut your margin considerably. One of them is the closing fee which will be applied to media items like books, video games, software, and alike. In the UK the cost for each of these items is £0.50. Moreover, there are the order handling fees and the per-item fee. The latter only needs to be paid by sellers who use the free account and amounts to £0.75 per product for Amazon UK. Should you wish to learn more about the fees, use Amazon's fee calculator.
More Money Spent on FBA Businesses than FBM Businesses
According to research conducted at the end of 2019, FBA sellers spent more money and took more time to launch their products than their counterparts did for FBM businesses.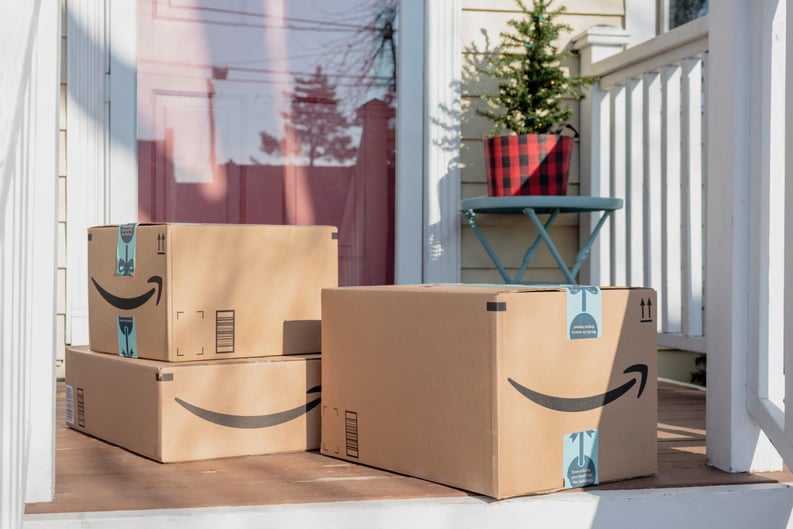 Loss of Control
While it is awesome that your orders are fulfilled hassle-free, you also lose control of your inventory and other important parts of managing your online business. In case you sell expensive or not self-explanatory products you might want to carefully review your decision on whether to use FBA or not. One of the reasons for that is that Amazon will refund customers without properly checking if the reasons for the claim are valid or not. That can be very costly for online merchants, however, Amazon's goal is to make the customer come back to Amazon, so they don't care a lot about whether returns are expensive for the seller. Moreover, when outsourcing the customer support service to Amazon, online retailers will discard the possibility to gain valuable feedback and knowledge provided by the customers.
Brand Identity
When using the Fulfillment by Amazon option you have to be aware that customers don't view your product as your brand's product. In fact, in their perception, they will be customers of Amazon. Consequently, if you want to build a strong brand, FBA is not the best option. Your products will be one of many and pricing will probably be the deciding factor for customers to make the purchase. In fact, nearly 50% of Amazon shoppers state that price is an important factor when shopping on the American platform. So, if you believe that your product is of better quality than your competitors' goods, you should think twice before you opt for the FBA method.
Conclusion
There are advantages and disadvantages of FBA and FBM and also SFP. Using the FBA alternative makes sense when you sell small and lightweight products and your brand is not a decisive factor in the decision-making process of your customers. Apart from the possibility to be automatically Amazon Prime-eligible, all the other perks of FBA can be made available by a 3PL company. In fact, e-commerce entrepreneurs can benefit the most by combining the best of both worlds - partnering up with a 3PL company in combination with the FBM method.
Best Practice: Using FBM with byrd
Many third-party logistics (3PL) service providers like
byrd
have ready-made
Amazon FBM integrations
that can be connected within minutes. Some other advantages Amazon sellers have when using the services of byrd are:
Possibility to use

branded packaging

as a powerful branding and marketing tool

Greater margins

&

fewer fees
Low shipping costs

, as 3PL companies have good

bargaining power

against carriers as they bulk their customers' products

Greater independence

&

more flexibility

Access to an

international logistics network
Same delivery speed as Prime-options
The best part is, FBM sellers using the services of byrd, do not have to touch a single parcel, consequently, a hassle-free fulfillment solution guaranteed, while there is still the possibility to build a strong brand. Staying flexible and being able to build a strong e-commerce brand while not using too much time on fulfillment and negotiations with shipping providers themselves, will result in a bullet-proof business solution for merchants, ready-made to scale up your e-commerce business.
---