In 2020, like most other industries, e-commerce has seen a year like never before. The outbreak of the coronavirus stifled many of the predicted e-commerce trends for 2020, shifting the tide in an unprecedented direction. At the same time, retailers faced both challenges and opportunities because of unforeseen developments like closed borders, holiday-season-like shipping volumes in March and April, and tons of new customers and competitors. One thing is sure, 2021 is about to be just as exciting as 2020. In these times, it is more important than ever to adapt to the market and be conscious of new e-commerce developments. Hence, every ambitious online merchant should be aware of the following e-commerce trends for the year 2021.
Table of Content
Omnichannel is the new normal
In 2020 millions of people discovered the convenient method of shopping online from the comfort of their couch, their office, or even on the bus. Many of them were hesitant to try online shopping for various reasons. Be it the fear of paying online, the desire to support physical retail stores, or concern about the sustainability of e-commerce (see more below). Others did not even consider online shopping as a viable option. That rapidly changed with the closing of physical stores throughout the world, in an attempt to stop the spread of COVID-19. As a consequence, 25% of retail stores entered the playground of e-commerce. Consumers often had no option other than to shop online and guess what - they have been loving it. Now the good news for online merchants - this will not change in 2021 and it is expected that even more people will become first-time online shoppers in 2021. According to Statista, 2.14 billion people will shop online in 2021. However, it is noteworthy that this prediction was made before the pandemic and its boost for e-commerce. Therefore, it is fair to assume that this number will be even higher.
E-Commerce Trends - Take-away
Due to the coronavirus, the rise of e-commerce was immensely accelerated rendering more consumers than ever purchasing products and services online. This trend is going to continue in 2021. Even when the ongoing pandemic can be controlled better than in 2020, and restrictions around the world can be lifted, people have already experienced the perks of online shopping. For that reason, omnichannel is, and will be the new normal.
2021 will bring about a change in consumption
2020 did not only change the way we go about shopping but has also changed consumption in general. It is predicted that in 2021 online spendings on travel and luxury products is going to decrease even further. At the same time FMCG (fast-moving consumer goods), healthcare products, and everyday products are in a great position to surge in sales. The most popular category will likely be clothing & fashion again. Trends like loungewear and athleisure play an important role in contesting for the best performing category in 2021. These trends will be further boosted by the popularity of home-office set-ups. Major companies like Google, Sony Music, and Amazon Corporate have already announced that their employees won't go back to the office until at least the end of 2021. Many other companies will follow. Furthermore, other companies like Facebook, Twitter, Slack, or Shopify have already taken one step further - their employees won't have to go back to the traditional office arrangement ever again.
E-Commerce Trends - Take-away
Online merchants should pay close attention to consumption changes - in 2021 more than ever. We live in fast-paced times and, while consistency is and will be key to success for many merchants if the past year taught us one lesson, it is that adaptability can make the difference between success and failure.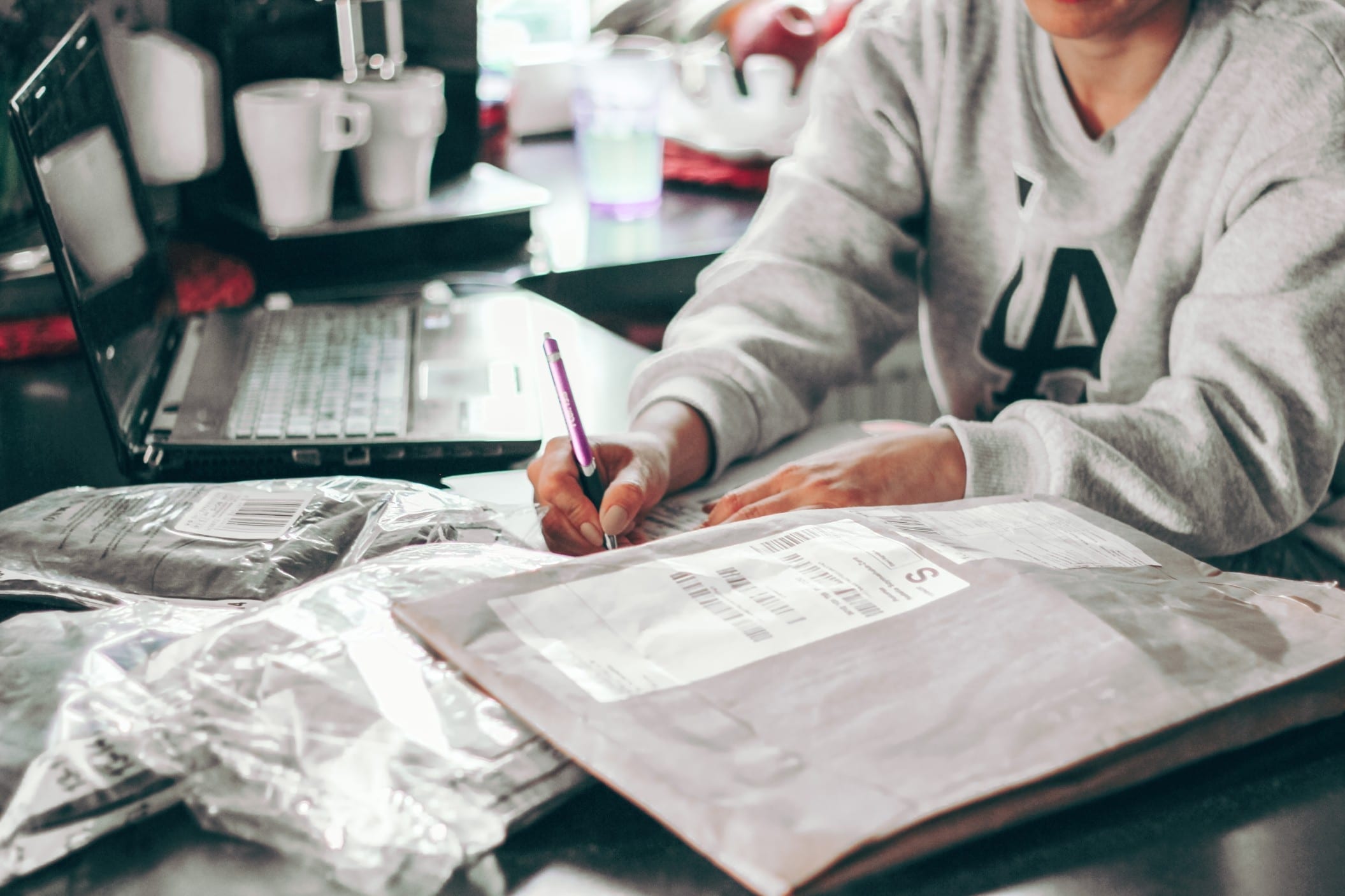 Mobile Commerce will further gain importance
From 2016 ($1 trillion) to 2020 ($2.91 trillion) so-called m-commerce sales nearly tripled. In 2021 mobile sales will account for 72.9% of all e-commerce sales which roughly translates to $3.56 trillion, and represents an increase of 22.3% compared to last year. While mobile outperforms desktop in overall sales, the average spent per purchase is still higher for desktop ($122.11, Q2 2020) than for mobile ($84.31, Q2 2020). This is especially true for the US while the gap in, for example, the UK is not as wide. However, it is projected that the discrepancy between mobile and desktop will get smaller in 2021. Moreover, mobile outperforms desktop regarding website visits (55.08% worldwide, 74.66% in the UK!) and in average page views (mobile 8.03 vs. desktop 6.13 worldwide). The UK is an exception in that category with an average of 11.13 page views on the mobile phone and 15.29 page views via desktop. Another interesting metric is the conversion rate. While the rate is decreasing for desktops, it is increasing for mobile. In fact, if the trend continues, conversion rates for mobile will take the lead in 2021. To put the rapid increase into context, conversion rates were not even half as high as the ones for desktops until mid of 2019.
E-Commerce Trends - Take-away
Most of the numbers above indicate the following - mobile is the most important device for e-commerce. As there are no signs of slowing down, in case you didn't already do so, mobile commerce is definitely a horse you should bet on. This tip is underlined by the fact that 4 of 5 smartphone users have made a purchase online using a mobile device in the last 6 months before the study.
The voices in our homes will gain momentum in 2021
Voice was declared to be the next big thing in 2020. Well, it did not take off as much as it was predicted at the end of 2019. However, even though it is not at the pace some people were hoping for, voice devices such as smart speakers are increasingly used in people's daily lives. According to Google, 27% of the global online population is using voice search on mobile. Moreover, 55% of the participants of a study by Perficient, named voice search in the top 3 of how they would ask questions on a phone. At the moment it is mostly used for information about weather and news and to activate music, still, 43% of the owners of voice-enabled devices shop online by using this technology. What is quite promising for e-commerce businesses are the personas that mainly use voice search. In fact, individuals aged 26-35 years are most likely to make use of search by voice. This group of young professionals is considered particularly interesting for the majority of e-commerce merchants. Similarly, voice usage positively correlates with educational level, which means that the average income level of these individuals is also higher.
E-Commerce Trends - Take-away
Voice still has the potential to disrupt the e-commerce industry. As it is the nature of disruption, there will be winners and losers - so make sure you are prepared, hence end up on the sunny side. Data shows that once individuals use voice search on their devices, they tend to do so regularly. That means, that even though the adoption rate is not as fast as originally predicted, this technology will continuously increase its importance in daily life and in e-commerce. Prepare for a surge in voice searches in 2021!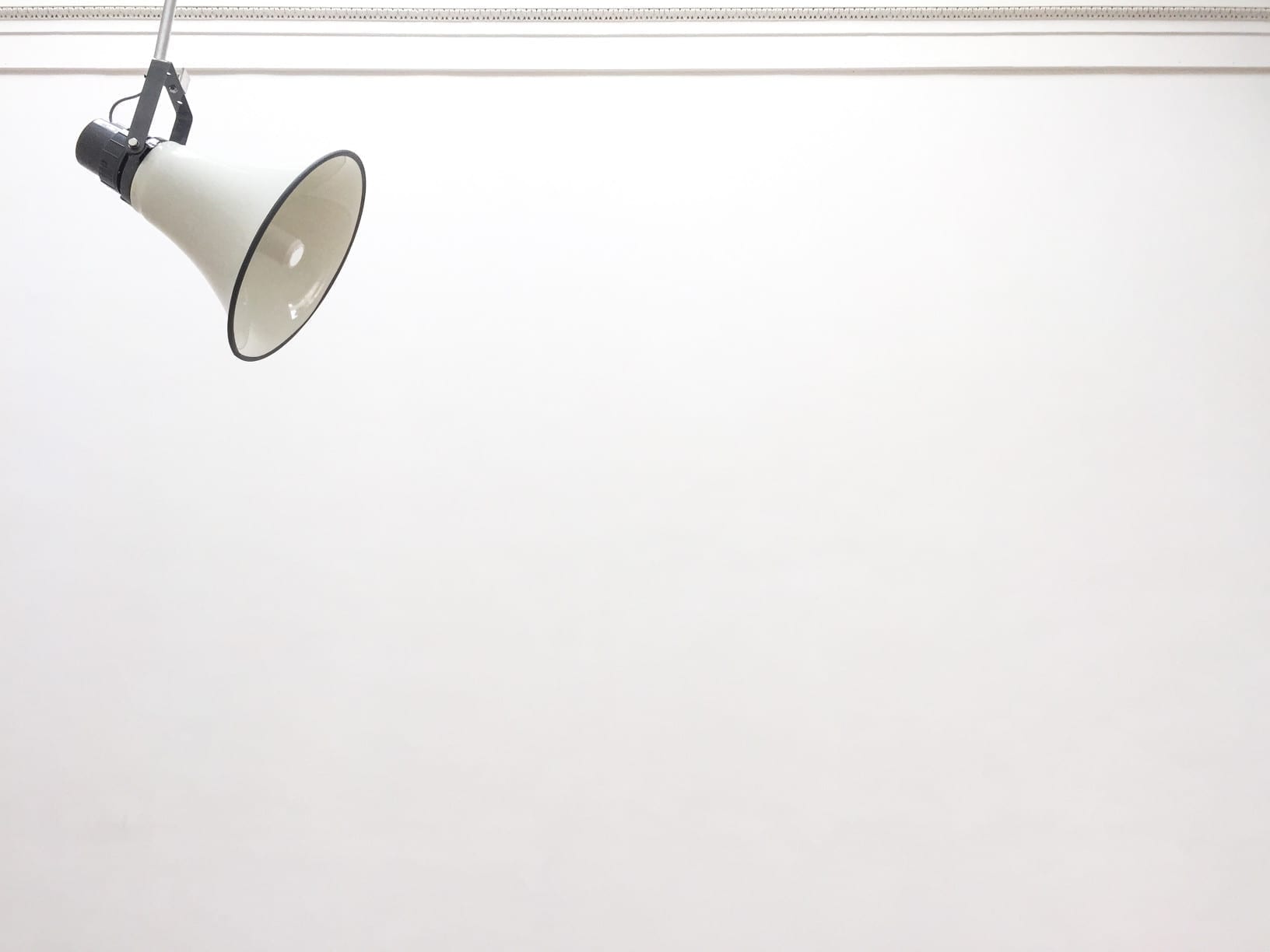 The rise of personalized commerce in 2021
Customization and personalization have been a hot topic in marketing throughout recent years. Especially in e-commerce, merchants should not let the immense potential of that strategy slip through their fingers. In fact, in a survey conducted, only 11% of the respondents (88% executive-level) said that personalization was a clearly defined function within their marketing efforts. However, those who did so are in the group that is most likely to earn an ROI of 4x and more compared to the average. Moreover, half of those who said personalization is best across as many touchpoints as possible outperformed the average ROI by 3x. These numbers validate the opinion of 94% of marketers and 90% of agencies that state that a personalized customer experience is essential to current and future success in 2021. E-commerce personalization can come in a variety of ways. Be it by delivering a personal experience on your website by dynamically showing content, reviews, and similar that add value to your customer. Alternatively, you can also opt for personalized e-mails or product offers based on a prospect's previous behavior, demographics, or other data that can and will keep you ahead of your competitors in 2021. Indeed, more than one-third (36%) of the online shoppers surveyed say they expect personalized product recommendations on the side and/or bottom of the brand or retailer's website homepage, making this the top-ranked expectation this year.
E-Commerce Trends - Take-away
While an increasing number of online merchants are aware of the fact that e-commerce personalization is a key tactic to win against their competitors, only a few actually live up to that knowledge. It is true that there is no one-fits-all solution to that approach. However, there is a vast amount of tools that help merchants to improve the customer experience. The hardest part is to find the perfect solution for your own business as nobody knows your customers better than you do. We, therefore, suggest that you take your time, make an in-depth analysis of your target audience, walk the customer journey in their shoes, and come up with your own best solution. Putting in that extra effort will pay off in 2021.
Fulfillment as a key success factor in 2021
While every online merchant knows that an efficient supply chain will directly influence expenses, hence the profits, the pandemic has exposed one fact more than ever before - a sophisticated logistics and fulfillment strategy is key to business success. No matter if you are handling the fulfillment in-house or you cooperate with 3PL partners, it is worth putting some extra effort into building a robust system. Thousands of retailers experienced the same - warehouses had to close because of COVID-19 infections which lead to total standstills in the worst case. Nothing is more frustrating than being able to sell products, while not being able to deliver them. That, in fact, leads to furious customers who want their money back. Foregone profits and disappointed customers result in short-term and long-term damage to your company. As 2021 will have similar challenges at hand, make sure to always be able to fall back on plan B or even plan C.
Besides that madness, that became somewhat normal in e-commerce, fast and cheap shipping is still outstandingly important in regards to customer satisfaction. It even proceeds to increase its relevance. In fact, 76% of customers cite fast shipping as the most important characteristic of a great shopping experience. A year before 62% said the same. At the same time, the trackability of delivery metrics gains in importance. Moreover, customers value choice in terms of delivery service providers. Read more about the most popular parcel shipping providers in the UK and in the Netherlands. Additionally, shipping costs were, are, and will also be a considerable conversion rate killer in 2021. One study showed that just adding shipping costs of 2.99$ decreased the number of potential customers from 77% to 43%. For that reason, 2 of 3 internet retailers already offer free shipping. So if you don't offer free shipping, you should definitely consider doing so.
Finally, you will see an increased use of autonomous deliveries, smart sensors, and blockchain tracking enabled through progress in technical possibilities in e-commerce fulfillment and logistics. Good 3PL companies and fulfillment centers offer integrations to online shop systems that allow merchants to track and stay on top of the most important metrics.
E-Commerce Trends - Take-away
2020 was a crazy year for the e-commerce industry - many merchants missed out on the dramatically increased traffic because they have faced insuperable bottlenecks in their fulfillment. In 2021 they will face the same challenges. Being prepared for whatever may come is key. For that, make sure to cooperate with multiple warehouses and multiple shipping carriers. That offers you the possibility to switch partners when needed. Consequently, your logistics and fulfillment process will be more flexible and robust. Some 3PL companies even offer multiple warehouses in different countries. In the best case, you can distribute your products to several warehouses in different countries. This will allow you to deliver products even if one or the other warehouse has to close due to a COVID-19 cluster or similar. Moreover, the geographical proximity to your customers allows faster and cheaper shipping.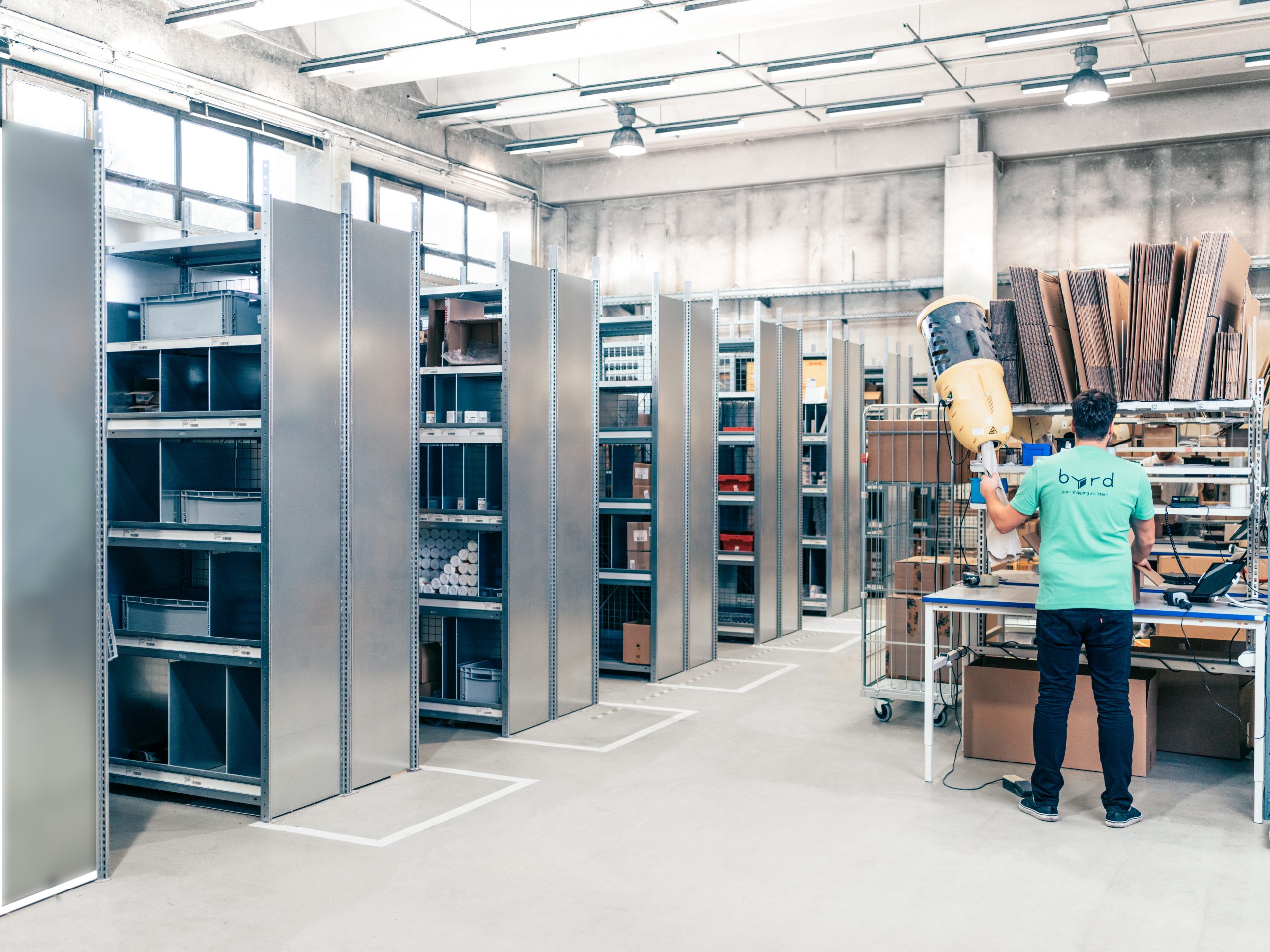 ---
---
New challenges and chances for e-commerce Marketing in 2021 - get creative
As a marketer, you'll have to be strong now. In 2021 the obfuscations of data will continue. In the end, Google is, like the majority of companies, driven by profit maximization. That means that flexibility and the focus on the bigger picture will be key to success once again. An emphasis on the customer decision journey can work wonders. For many years the AIDA model (Awareness, Interest, Desire, Action) was seen as a respected approach. However, with the explosion of new media, these four steps come short of what happens in most cases. In 2021 it will be more important than in the past years to have the best strategy to get in touch with your prospects at the exact right time.
One of the steps that influence purchase decisions made the most is social media. In 2021 this will be an even stronger marketing tool in e-commerce. In fact, a study by transaction shows that online stores that have a social presence have 32% more sales than the average online shop that doesn't. Furthermore, individuals spend around 30% of their time online on social media. Instagram has become the single most effective channel in this regard ( 1+ billion active accounts of which 90% follow at least one brand ). So-called online word-of-mouth (or word-of-mouse) is key for effective brand building and efficient sales. Similarly, you can not overestimate the power of reviews. It is the most persuasive method to convince people to trust the brand, hence make the purchase. This is especially true for younger people. However, while older customers (especially 50+ years) tend to not trust reviews as much as younger generations do, they engage substantially more in writing reviews. Moreover, the industry is constantly changing. As a marketer in e-commerce, it is always important to keep your eyes and ears open to not miss any trends and opportunities. In 2021, many online shops will be able to tap into new target groups and new sales channels. If the product is suitable, it is important to observe the TikTok phenomenon more closely and seize the opportunity earlier than the competition. Furthermore, Youtube is intensively testing the possibility of enabling sales directly via the video platform. In mid-January, it was announced that tests would enter the next phase.
E-Commerce Trends - Take-away
As tracking possibilities will get more restricted in 2021 and customer behavior online will be less transparent, marketers will have to find a way how to work with imperfect data. Creative and clever strategies will be key to success. Social media is increasingly crucial in increasing awareness, building brands, and supporting sales. Furthermore, best-in-class brands have realized the increasing importance and power of reviews. For that reason, many online shops shifted their strategy from traditional product descriptions on their pages to reviews, and user-generated content. That builds trust and leads, in many cases, to more sales.
Focus on sustainable e-commerce
70% of all consumers agree that addressing climate change is more important now than ever. Moreover, 73% of people plan to support brands that contributed positively to those in need during the pandemic. In general, a trend towards sustainable e-commerce can be observed and will further gain momentum in 2021. These changes in values can be observed for customers as well as companies. Sustainability, for many e-shoppers, has become similar to what the American psychologist Herzberg calls hygiene factor - sustainability alone will not sell your product, but not offering sustainable products might lead to a termination of the purchase. Therefore, online merchants should actively be trying to fulfill their increasingly environmentally-conscious customers' wants. Parcel delivery companies have been reacting to that trend by offering climate-neutral shipping. Some examples are DHL GoGreen, DPD Total Zero, and GLS ThinkGreen. It is fair to say that the e-commerce and logistics industry experience a change in values. Besides the products themselves, sustainable packaging plays an increasingly important role as it shapes the first impression (read more about packaging trends 2021). Keep in mind that especially young people pay attention to your sustainability approach.
E-Commerce Trends - Take-away
Sustainability has become one of the most influential megatrends throughout the last decade. In 2021, companies will take measures to keep ahead of this trend - and you should do the same. Besides winning new customers and especially not losing them, sustainable brands are liked better and a growing share of customers is ready to pay the price for green products. Don't forget to use logos, certificates, and quality seals to let your potential customers know about your green approach - so follow the motto "do good and talk about it".
International e-commerce will be the new normal
For many people, 2020 was the first year when they experienced that you can't just cross borders and go wherever you want throughout the EU. However, not even the coronavirus could stop cross-border e-commerce to prosper. During the first half of 2020, the cross-border online shopping market grew by 21% compared to the same time period in 2019. Taking into account that sales delivery was hampered by the virus, this is an impressive number. Even though cross-border e-commerce will continue to face serious challenges, there is no reason to expect this trend to slow down in 2021. Besides COVID-related bottlenecks in the supply chain, the biggest challenge for European merchants will be Brexit. The UK is the top-performing country in both incoming and outgoing cross-border e-commerce in the EU. As a final agreement about regulations between the EU and the UK are still up in the air, e-retailers have to prepare for different scenarios. One way to minimize risks is to use one or more warehouses in the UK (as an EU merchant) or the other way around as a British online business.
It is true that selling in other countries might bring about new challenges. However, at the same time, cross-border e-commerce has become a significant part of the industry and holds especially attractive growth possibilities. Moreover, the share of sales in non-domestic markets has been growing throughout the last years. DHL forecasted a growth rate double as high as domestic e-commerce, leading to nearly a quarter of the sales being cross-border.
E-Commerce Trends - Take-away
Cross-border e-commerce has seen a growth rate that outperformed the same in the vast majority of developed domestic markets. Despite some upcoming challenges in 2021, it holds great potential for all e-commerce merchants. Selling only in one country limits the number of potential customers. Especially within the EU, cross-border e-commerce is relatively smooth and can boost your sales significantly. When taking the different characteristics of the e-commerce markets into account (i.e. the French e-commerce market has other specifics than the German market) you are set to increase your sales and fulfill your whole potential when expanding to other countries.
Conclusion
2020 has been the craziest year for most online retailers and e-commerce companies in ages. The elicited emotions range from pure frustration due to bottlenecks or standstills in the supply chain to enthusiasm because of new opportunities and skyrocketing e-commerce sales numbers.
In 2021, merchants will face further stumbling blocks, however, there is great potential to make 2021 the best year for ages. Customers have been getting used to online shopping around the world - and somewhat unsurprisingly, it turned out that they really like it. Also, they did not only get used to the new way of purchasing products, but they also changed their consumption patterns. Moreover, personalized experiences will be vital to attracting new customers, even though it will be increasingly challenging for marketers to get all the data they need (or want) to create the perfect campaigns. Furthermore, voice and mobile will stay hot topics and e-commerce businesses who adapt to that best will leave their competitors behind. Sustainability has become a priority for a vast number of customers and companies. This megatrend has come to stay and will further expand its influence on buying decisions in 2021. Finally, e-commerce fulfillment is going to be a make-or-break factor in 2021, just as it has been the case for 2020. This is especially true for the rising cross-border e-commerce, which offers online businesses the opportunity to grow and fulfill their full potential.
When you stay on top of these trends, you can overcome all challenges that 2021 keeps ready for you, while benefiting from all the opportunities. Good luck with that undertaking!
---