When setting up an own e-commerce shop, at some point all online merchants arrive at the same standstill: which shop system is the best and which platform caters to the individual requirements best. In this blog, we take a closer look at Shopify, a Canadian-made shop system, and show some of its biggest advantages over the plentiful competition. The following points will be examined more closely:
Overview
Eager to learn more about Shopify? We have added more detailed and interesting information at the end of this article:
What is Shopify?
Shopify is a cloud-based all-in-one e-commerce software that enables small and medium-sized online businesses to quickly and easily build an online store. For a monthly fee, starting at $29 ($9 for Lite), webshop owners get access to an admin panel from where the online shop can be managed. As such, the shop system offers online retailers a suite of services. These include payments, marketing, shipping, and customer engagement tools to simplify the process of running an online store for small merchants.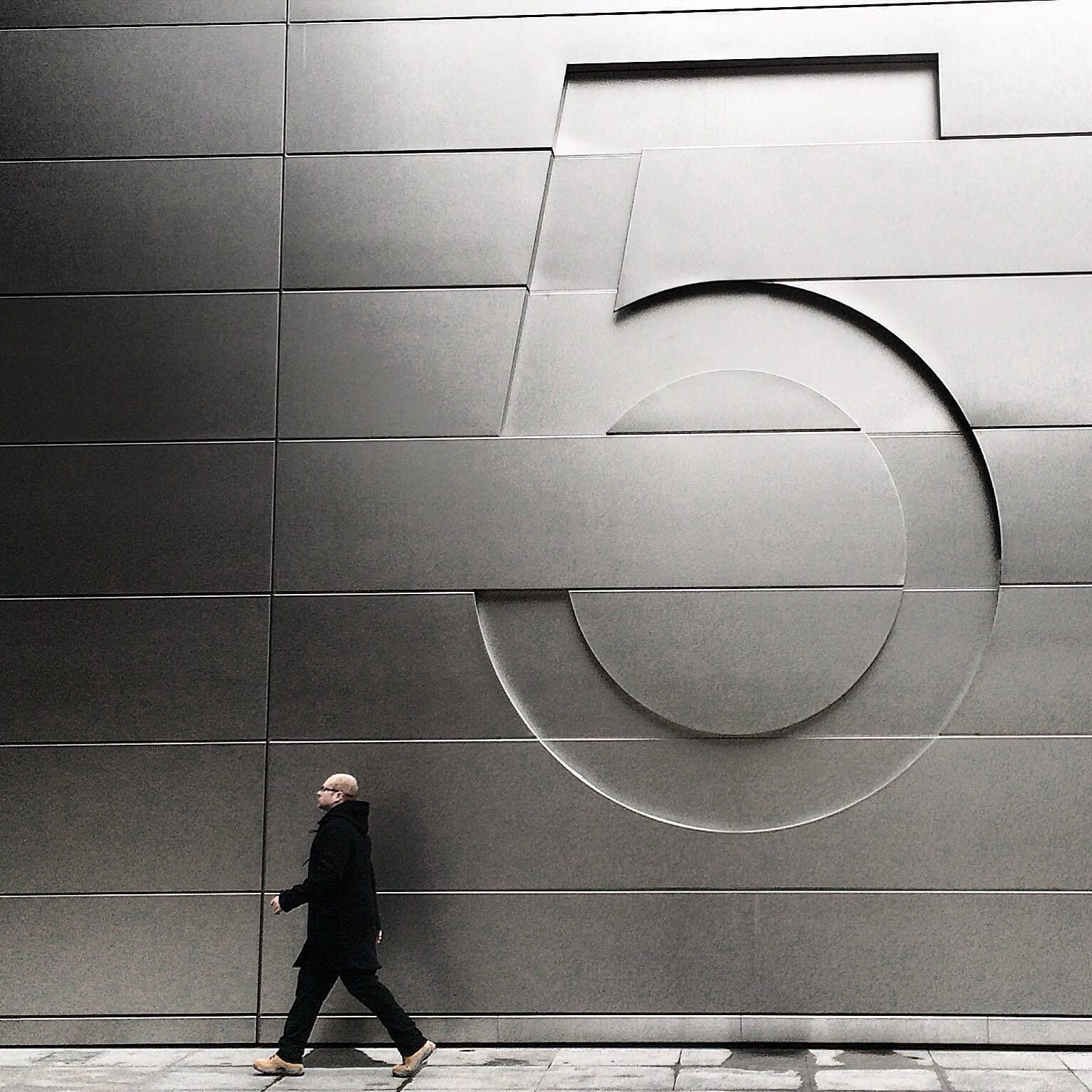 5 Advantages of Shopify
Shopify is becoming increasingly popular among online merchants worldwide. The Canadian shop system is constantly improving its market presence and has become an integral part of the e-commerce industry. Below you will find 5 key factors that will help you succeed with Shopify.
1) Simple Setup of an Online Shop
One of the major advantages is the simple and fast setup of the online shop. In fact, a webshop can be set up in 4 minutes, as shown in this example. The Shopify platform itself provides the software and hosting, i.e. the technical infrastructure required to launch the web store.
2) Straightforward Processing of Shopify's Backend
Another strength of Shopify is the user-friendly and easy-to-use administration and maintenance of the webshop. The user interface is designed intuitively and can therefore be adapted as desired without prior extensive technical knowledge.
3) Visually Appealing Online Shop
Through numerous free and paid designs and templates, online merchants are able to build an appealing shop and outperform their competitors with a convincing user experience (UX). By the way, the most used design is called Porto.
4) Seamless Integration of Apps
Shopify store owners get access through Shopify to an ecosystem of additional applications and integrations through a variety of interfaces. Online retailers can therefore access a large number of Shopify apps, but also so-called third-party apps, i.e. applications developed outside the Canadian company. This offers e-commerce entrepreneurs the opportunity to customize and extend the platform according to their own ideas and thus represents a complete solution.
5) Safety and Reliability
Security, especially with regard to sensitive data of customers, should be a top priority for every merchant in e-commerce. At the same time, the data must be reliably accessible at all times. Shopify takes care of both of these indispensable characteristics of a good online shop and carries out regular updates and maintenance work for this purpose. Furthermore, Shopify has an extremely good technical infrastructure, which prevents server time-outs even with increased access numbers. This means that Shopify stores are also well equipped for peak times such as Black Friday or Cyber Monday. Moreover, online retailers do not have to pay extra for external hosting. Instead, they can use existing domains or buy a new domain name via Shopify.
Conclusion
Shopify was originally mainly interesting for small and medium-sized online shops. The simple and user-friendly handling and the many possibilities of adding internal and external apps are only two of the reasons for its frame among online merchants.
In 2015 Shopify extended its features and now also offers an attractive option for large e-commerce and multi-channel companies. The enterprise platform Shopify Plus is used by some of the most famous brands including some Forbes 500 companies. In general, it is safe to assume that the Canadian shop system will continue to grow and improve in the next years. An enormous advantage is that interfaces with other applications are easy to set up so that countless third-party apps can be connected. Interfaces with 3PL (third party logistics) companies can also be integrated smoothly, which is becoming increasingly relevant for many e-commerce entrepreneurs. To put it in a nutshell, Shopify is an attractive solution for online merchants who are looking for a platform that enables scaling and, at the same time, can be controlled in-house and intuitively. In case you work in one of these fast-growing e-commerce businesses, you should definitely also think about optimizing your logistics. Outsourcing the storage and shipping process and all that comes with it makes sense in many cases. Learn more about external fulfillment for Shopify shops now.
---
---
More About Shopify
The company was founded in 2004 under the name Snowdevil and was originally intended to serve a completely different purpose. The Canadian company was in fact a snowboard shop. However, the German co-founder Tobias Lütke, who had emigrated to North America, was dissatisfied with the existing e-commerce solutions and, true to the motto "accept it or change it", he decided to go for the latter. In 2006 the company was renamed Shopify. In 2015 the company went public on the New York Stock Exchange. Since then, the e-commerce shop system has been growing steadily and represents a satisfactory solution for numerous online retailers.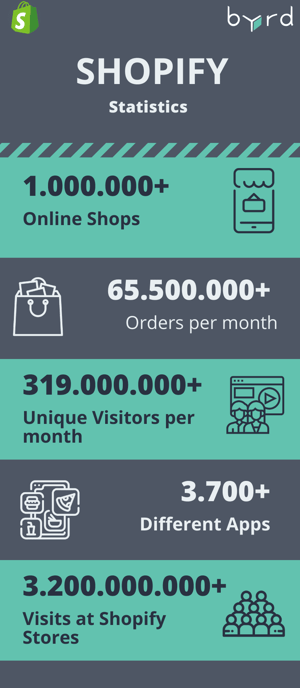 Statistics and Facts About Shopify
Shopify is now the second-largest company in Canada in terms of market capitalization. We have also discovered other impressive facts and figures that are particularly exciting for e-commerce entrepreneurs.
---