Shopify now serves as the shop system for more than one million online shops. Among other factors, its popularity amongst online merchants can be attributed to the following 5 advantages of Shopify. Many of the webshops using the Canadian e-commerce platform have been growing rapidly or are planning to scale in near future. Due to that, many online retailers are considering switching from Shopify to Shopify Plus in a bid to accelerate their growth and expansion to the new markets. For those entrepreneurs that are unsure when exactly to make that leap towards Shopify Plus, we prepared an overview of the most useful features of Shopify Plus and in addition, we also highlight the 9 biggest advantages of Shopify Plus compared to Shopify.
In this article we address the following topics: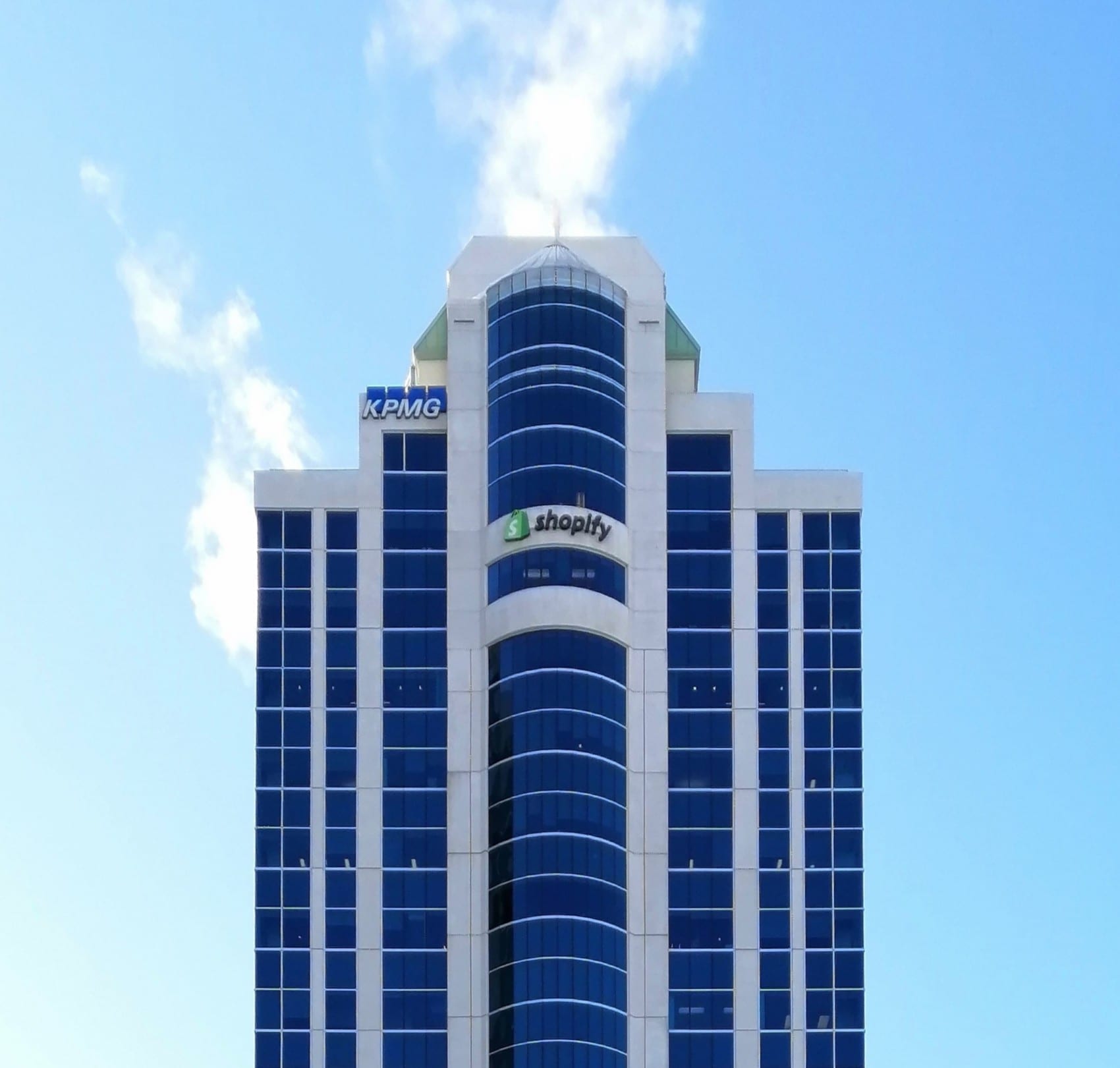 What is Shopify Plus
Shopify Plus is an e-commerce platform specifically designed for fast-growing and large online businesses. It was founded in 2014 as a company within Shopify. The reason for its development is that many initially small and medium-sized online businesses which started with Shopify standard plans grew rapidly, hence their requirements have evolved and changed significantly over time. The combination of Shopify and Shopify Plus makes the Canadian company an attractive option for online shops of all sizes. Webshops now have the opportunity to start small and grow rapidly on a single platform. By utilizing this Shopify combo they can easily avoid hurdles of transferring data and installing new servers for their shop. In this regard, Shopify offers the following plans:
Basic Shopify — $29 per month

Shopify — $79 per month

Advanced Shopify — $299 per month

Shopify Plus — negotiable, generally between $2.000 and $40.000
However, one must not forget the transaction costs, which are decreasing on the contrary to the increasing price of the plans: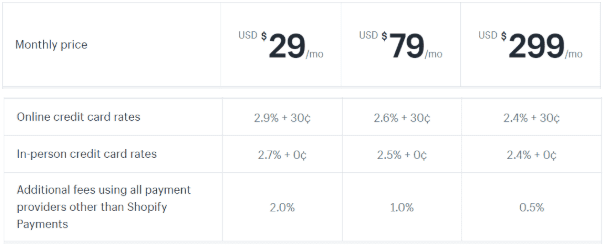 https://www.shopify.com/pricing
What is the difference between Shopify and Shopify Plus?
Online retailers using Shopify Plus show a 126% year-on-year (YoY) growth
Following up on the introduction of Shopify Plus, this part of the blog aims to show what are the advantages of Shopify Plus over Shopify.
1) Shopify Plus Support Manager
As a Shopify Plus customer, your company will be assigned to a Merchant Success Manager. By having your own personal support manager, you have the luxury of having one contact person for all your queries related to managing and maintaining your Shopify shop. Compared to the generic support process where you end up talking to many different people every time you need help, a merchant success manager can provide you and your company better and more effective support, whilst saving you time and money.
2) International Online Shops
With Shopify Plus it is possible to create up to 10 different stores. This allows you to respond to different markets, customize languages and content, and set different payment methods, prices, and currencies. This can significantly improve your international presence and increase conversion rates. By doing so you are well prepared for this area, which is, besides cross-border fulfillment, one of the most important factors for international scaling. By the way, a 3PL company with an international network and a Shopify integration can be of great value with this undertaking
3) Employee accounts
While it is possible to create accounts for up to 15 people with the standard Shopify plans, Shopify Plus allows you to do so for an unlimited number of accounts. This enables large companies to get rid of tedious and non-efficient sharing of accounts.
4) More bandwidth for e-commerce companies
This feature is important for very large companies, but also for e-commerce businesses that sell large quantities in a short time at certain peak times, such as Black Friday. With Shopify Plus it is possible to perform up to 11,000 checkouts per minute. This is crucial, as nothing is more frustrating than not being able to serve customers who are willing to pay.
5) Shopify Scripts
Shopify Plus customers also have access to Shopify Scripts. This allows online retailers to intervene in certain logical decisions and personalize the customer experience for online shoppers. One major advantage is that this can be done directly in the Shopify environment, making automation and customization relatively easy.
---
---
6) Customization of the check-out process
Furthermore, details can be adjusted during the check-out process. Caution should be exercised however because the process has been optimized by Shopify through extensive A/B testing. So if your product is not an exception, the default settings are very likely to be the best.
7) Shopify Flow
The functions of Shopify Flow are similar. With this tool, online merchants can set up automation within their webshops easily and without the help of an expert. Tasks that would normally have to be done or programmed manually can be automated in a straightforward manner. For example, you can set up the system so that customers who spend more than €500 are marked as VIPs and receive an individualized e-mail.
8) Shopify Launchpad
This feature allows online retailers to set up their themes within the platform so that parts of it can be automatically switched on and off at different times. This can be especially useful for planned promotions and certain events, such as Black Friday. For example, you can define that certain offers are displayed starting at midnight and schedule a specific end. This allows you to plan actions in advance and set them up properly. In addition, online retailers can also take care of marketing activities during the actual event, or use the time in any other productive way.
9) Reduced transaction costs
This point of course is an important factor for many e-commerce companies. Transaction costs for any of the various payment methods except for Shopify Payments range from 0.5% to 2% of sales for the Standard plans and drop to 0.25% for Shopify Plus.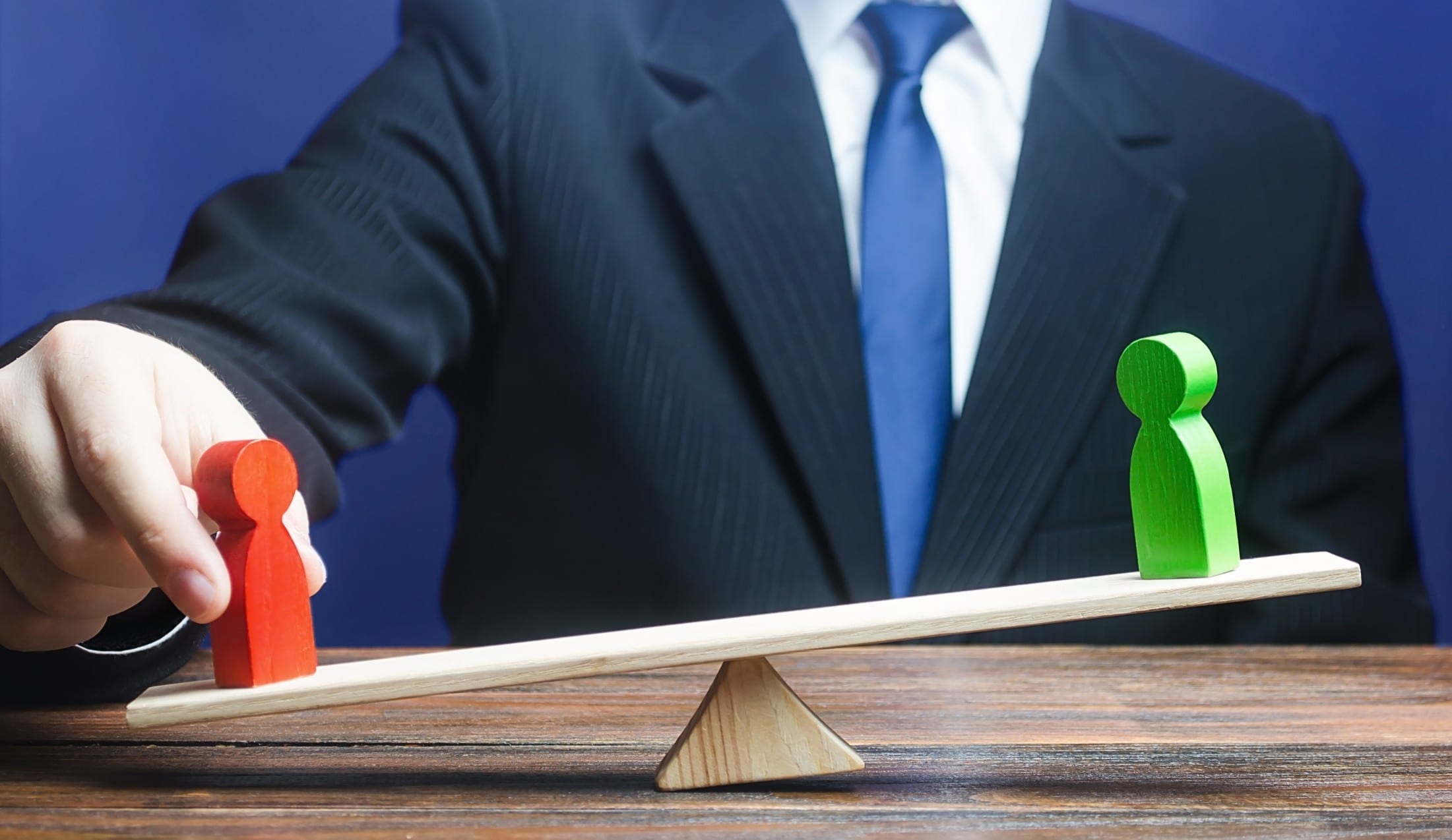 When Should E-Commerce Merchants Switch to Shopify Plus?
When it comes to finding the decisive point for switching from Shopify to Shopify Plus, one metric that is often used is the amount of sales revenue. So, in a way, the correct question is "At which turnover threshold is it beneficial to use Shopify Plus?"
However, like for many other matters in life, there is no one-fits-all answer to this question. As a rule of thumb, an annual turnover of at least $800,000 is often mentioned as the magical threshold. Other experts speak of at least $1,200,000 in e-commerce revenue as the absolute lower limit.
Most and foremost, we advise that it is worth checking which features and functions your company plans on using from the Shopify Plus basket of features. In addition, what are the practical advantages that your online shop will gain from them? Do you benefit from the additional functions or can you reduce the costs? Last but not least, we would argue that in this context it is often difficult but crucial to distinguish between "must-have" and "nice-to-have" functions.
What is the cost of Shopify Plus?
The cost of Shopify Plus is a minimum of $2,000 and a maximum of $40,000 per month. The transaction costs are 0.25%. So, if you're doing your homework, you can do simple maths to see if the cost savings of switching to Shopify Plus will (literally) pay off.
Conclusion
There are now over 7,000 brands using Shopify Plus. Among the best known of these are companies such as Heinz, Staples, Lindt, and Red Bull. Another interesting example is Magnolia, whose augmented reality presence makes it a pioneer of a modern online shop. In the concluding part of this blog, we would like to showcase case studies of two companies that successfully use Shopify Plus for their e-commerce endeavors.
Kylie Cosmetics

New York Stock Exchange

One of the showcase examples is Kylie Cosmetics. The popular online shop of Kylie Jenner organizes several so-called

flash sales

per year. So when she posts one of her famous offers, many of her 168 million followers on Instagram alone access her online store at the same moment and within a very short time, many millions of dollars are turned over with the help of Shopify Plus. Her eye shadow palette, for example, sold out within 2 minutes. To make this possible, the technical infrastructure must work perfectly.

A somewhat different example is the New York Stock Exchange (NYSE). The largest stock exchange in the world is not necessarily the prime example of an online shop, and yet the American institution uses Shopify Plus to distribute a wide variety of products labeled with the New York Stock Exchange brand. For this purpose, an online shop was set up on the Enterprise platform. The Wall Street-based stock exchange relies on the services of the Canadian company as well as other influential institutions such as the BBC or The Economist, as well as classic e-commerce retailers.
These 18 famous Shopify Plus Stores show that Shopify has managed to find a solution for the world's largest companies with its Shopify Plus platform. In addition, Shopify offers companies who want to scale very quickly an attractive replacement of their own basic business plans and an alternative to other shop systems. The same applies to companies that host certain events and have to expect high sales figures in a short period of time. In summary, Shopify Plus is a platform designed to support larger online merchants with additional features for better scalability, flexibility, and customer support. For these companies a sophisticated logistics strategy is key. One solution many of these companies choose is working with a 3PL company like byrd. See how you can benefit from fulfillment for Shopify shops now.
---