This year has been like no other. The outbreak of the Coronavirus has had a significant impact on the whole world, and the effects of the ongoing crisis will undoubtedly affect us in the upcoming months and years. Some can already be observed in the aftermath – many retailers had to close their brick and mortar stores under the lockdown measures in March and April, resulting in a total collapse of retail sales.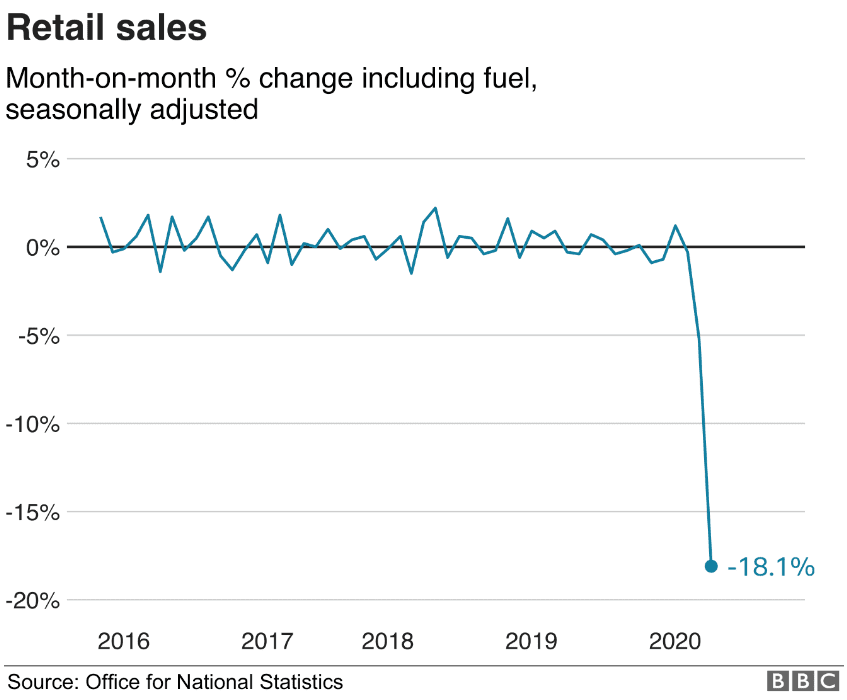 As a consequence, many businesses opened up online stores enabling them to generate more revenue. At the same time, consumer behavior changed significantly, and more people than ever started ordering products online.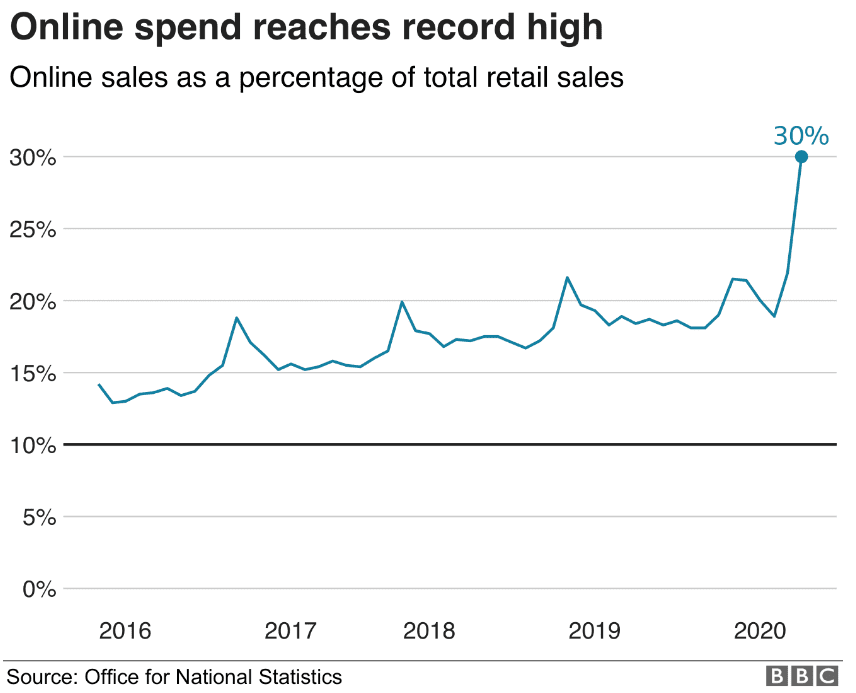 With more retailers than ever selling goods online, this year's Christmas season will be unprecedented. Especially from an operational point of view, the next months will be challenging for retailers, suppliers, and logistics companies since the effects of COVID-19 can cause severe bottlenecks.
Taking into consideration that the fulfillment of orders ensures your customers' satisfaction, it is incredibly important to understand how you can improve your logistics setup and get ready for peak season 2020. In this blog, you will find out:
How to optimize your inventory planning

Ways to manage peaks in order fulfillment

How to improve your conversion with shipping

Why returns management matters
Let's dive right into the topic.
Stock up your inventory
Without products in the warehouse, it's rather difficult to generate any sales. This is why it is crucial to stock up your inventory before the holiday season starts. Our internal data shows that retailers increase their amount of delivered items by 101%, on average, before Christmas, compared to the rest of the year. This requires adequate planning, and especially this year, it will be challenging for many online shops. Here are the two main reasons why:
1) Potential delivery delays: Due to the corona crisis, many suppliers have experienced bottlenecks in the production process, which led to long waiting times for retailers. To complicate the situation even further, closed borders have caused several difficulties for logistics companies. In fact, according to studies from April and May, it took trucks 28% more time to cross borders within Europe compared to pre-COVID-19 times.
2) Uncertain demand forecast: Consumer behavior has experienced a great shift this year. While for the previous years online shops could calculate a rough estimate of online sales for the Christmas season based on previously collected data and marketing spendings, doing so this year will be much more challenging due to uncertain forecast for demand.
That is why you have to make sure to especially stock up the top-selling products well ahead of time. By doing that you will be able to avoid stock-outs, which can have a huge negative impact on your business performance. In fact, 91% of online shoppers state that they don't want to engage with a business anymore once they've had a bad experience with it. This is especially true for the time-critical holiday season. People order gifts and wish to receive them in time before Christmas, so failing to provide and deliver items in time enforces behaviour to switch to alternatives and order from other online shops. Avoiding stock-outs should always be one of the main priorities for your logistics strategy as it does not only lead to lost sales but in many cases also results in permanently lost customers.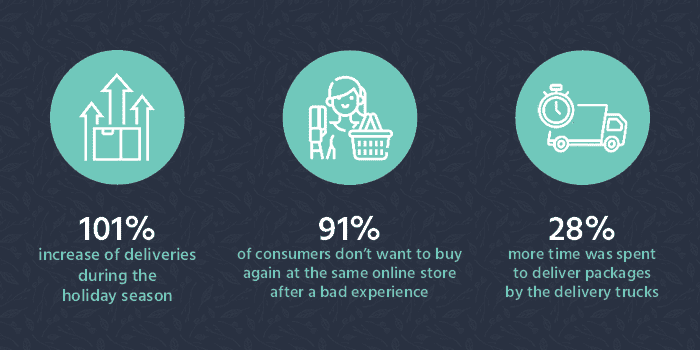 Scale up your fulfillment capacity
On average, our customers experienced a surge of +53% in e-commerce sales before Christmas. In general, 85% of our customers saw an increase in incoming online orders, which shows that for many online shops the holiday season can be a significant boost. However, this also increases the operational workload for businesses and creates operational challenges to keep up with the fulfillment performance.
Especially during Black Friday and Cyber Monday managing peaks with limited fulfillment capacities becomes tricky. In order to manage Christmas season peaks successfully, there are a few things you need to do:
1) You need to scale up your fulfillment capabilities to be in the position to fulfill more orders in a shorter time. One way to do this would be to hire more workforce.
2) if you haven't done so, you have to implement efficient order fulfillment processes that automate specific steps. This can be achieved with warehouse management systems (WMS) that will help you to optimize your internal processes to keep up the fulfillment speed and deliver on-time.
3) Let's assume that you are working with a fulfillment partner. In that case, you should be aware that communication is key and you should give an estimated forecast so that fulfillment capabilities can be ramped up accordingly, to ensure your orders are delivered on time.
4) To make your logistics more resilient against potential threats in regards to the coronavirus, you might want to consider working with more than one warehouse. Fulfilling your orders from several warehouses can reduce the risk of operational bottlenecks, especially with regards to international e-commerce shipments. If you have the possibility of distributing your inventory across an international fulfillment network, you should not hesitate to do it. Moreover, moving the products closer to your customers will also help to reduce shipping costs and delivery times.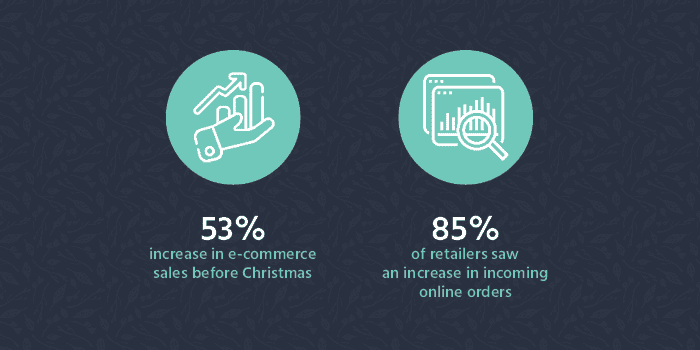 Diversify your shipping options
Offering various shipping options is always advantageous - for e-commerce retailers and from an online shopper's perspective. It enables online shops to offer a fitting solution depending on the customer's preferences and buying situation. Several studies have shown that offering multiple delivery options leads to an increase of conversion rate. In the U.S. for example, 70% of the consumers choose to purchase goods from one online retailer over another because they provide more delivery options.
Here is what you need to consider for your shipping options: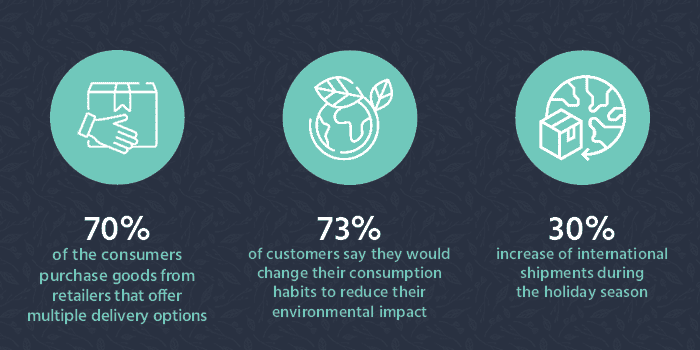 Standard shipping:
Nearly every online merchant will agree that in modern e-commerce there is no way around offering at least one free shipping option. Instead of offering "percent off" you should offer free shipping as customers find the latter twice as compelling, resulting in the improved conversion rate. Shipping costs are the number one reason for terminating the shopping process - by offering free shipping above a certain threshold, you can decrease cart abandonment and also nudge customers into increasing the basket size.
Moreover, studies show that free shipping options also lead to more frequent purchases.
Express shipping:
Besides the shipping costs, shipping speed is the second most important factor for online shoppers when making a purchase decision. Amazon and alike have pampered customer's expectations so that two-day delivery is perceived as a standard by now. This holds true not only for multinational companies but also for small and medium-sized online merchants.
Customers also make no difference in regard to seasonality, so they expect the same performance also during the peak holiday season. Furthermore, 42% of the shoppers state that they would be inclined to shop online if there was a same-day shipping option. That means that every e-commerce company should aim to provide an express shipping option to increase sales and meet their customers' expectations.
Climate-neutral shipping:
Throughout recent years sustainable e-commerce has gained momentum and this movement is here to stay. In fact, this megatrend influences the majority of purchases today at least to some extent. A study by Nielsen showed that 73% of customers say they would definitely change their consumption habits to reduce their environmental impact. This study is from 2018, however, it is fair to assume that the awareness has not declined since.
While many might think of the product and packaging first when hearing about sustainable e-commerce, online merchants should not underestimate the influence of sustainable logistics and shipping. Both customers and brands pay more attention to climate-neutral shipping, so big parcel delivery companies jumped on this train as well. Be sure to offer at least one "green" shipping option as well to not miss out on an increasing number of potential customers. And lastly, while improving your business, you will also do good for our planet - and that's what we call a win-win situation.
Pickup-points:

While some consumers prefer to get their parcels delivered at home, others prefer to pick up their orders at pick-up points. A good example of this is French consumers, of which 50% state that this is their preferred delivery method. In fact, 20% of all parcels in France are delivered to pick-up points. Also in other countries, the importance of pick-up points is gaining in popularity. As a consequence, depending on the countries you deliver to, you should consider offering the delivery to pick-up points.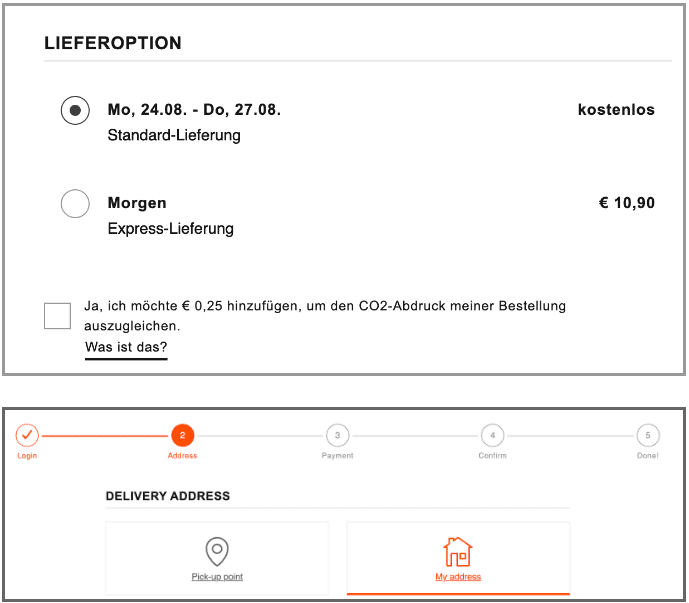 In the context of cross-border e-commerce, you should be aware that customers' preferences might be different. This is especially important during the holiday season since our data shows that the number of cross-border shipments increased by 30% during the last Christmas period.
In order to optimize your international e-commerce shipping strategy, you can work with an international fulfillment network that enables cross-border warehousing and fulfillment. By splitting your inventory strategically across warehouses you can get closer to your customers, reduce delivery times and decrease your shipping costs, as already mentioned above. In addition, you will be able to provide a local delivery service that the consumers trust.
With the ongoing Corona crisis, it is important to point out that providing flexible shipping solutions and working with different carriers can help you to remain operational during fulfillment fallouts and bottlenecks. Especially during the holiday season, carriers are experiencing bottlenecks, which will be even more significant this year. Therefore, having the possibility to switch between shipping service providers will make your order fulfillment process more resilient and reliable.
Get ready for returns
For online shops, the holiday season does not end with Christmas day. E-Commerce merchants have to consider that the holiday season's aftermath awaits you in January when consumers start returning their orders. This will translate to a significant increase in return shipments. In fact, after the Christmas season 2019, our customers experienced a 150% surge in returns in January compared to the pre-holiday season.
Even though some online merchants are not happy with it, returns are part of modern e-commerce. In fact, it is a very important part of the overall performance of e-commerce companies and plays an exceedingly relevant role in customer satisfaction. According to a study by Klarna, 82% consider returns as a normal part of shopping today (Rethinking Returns 2019) and another survey found that 84% of respondents indicated that they would return to the same shop after a positive returns experience.
Interestingly, the top 5% of returners are generally 30% more valuable as consumers, based on their average basket value, according to a study from Accenture. This indicates that shoppers who return items usually shop more online. Another proof that a good and hassle-free return management process contributes to your online success.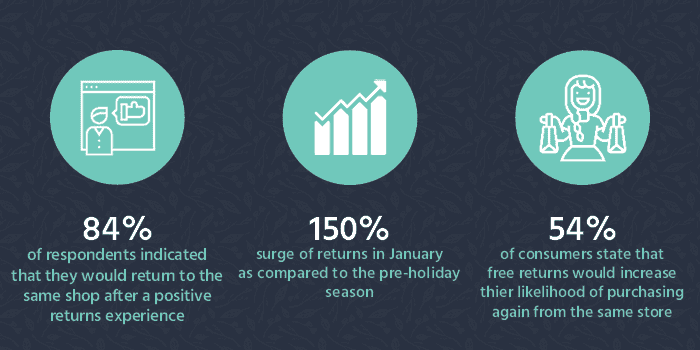 Setting up a good return process requires several steps:
1) You need to have a clear return policy. Transparency is an important factor to create trust among potential buyers. In addition, it is recommendable to offer free returns, since 54% of online shoppers claim that this would increase the likelihood of purchasing goods in an online store, as this study indicates.
2) Make it easy to return items for your customers to ensure a smooth customer experience across all steps of the process.
3) Make sure your fulfillment centers are prepared for an increased number of returns. This will facilitate and accelerate the processing of returns so that you can reimburse online shoppers in time, which will make them content with the whole returns process.
4) Analyze your performance and find out why people returned items, to optimize your business performance in the future.
Get a head start and start with your preparations now
The holiday season can be highly profitable for many e-commerce brands, but also requires a lot of preparatory work. Getting started in time will enable you to take advantage of this year's festive season, despite a creeping coronavirus pandemic.
---
---