E-Commerce fulfillment, a subject not too many online shop owners have had good experiences with. Many online merchants think of logistics only as a cost factor. However, a clever strategy and fast and effective shipping can be a conversion driver. It is not for nothing that all successful e-commerce companies have a commonality - outstanding order fulfillment with or without a 3PL partner.
Nevertheless, the influence of fulfillment on corporate success is still widely underestimated. Industry experts argue that there is no point in offering the best product in the world if e-commerce fulfillment does not work smoothly. Building on that argument, an Arvato study from 2018 confirms the overriding importance of e-commerce fulfillment in online commerce – 54% of respondents have abandoned their shopping cart due to delivery costs and a quarter of people have even canceled an order because the indicated delivery time was too long.
That is why we want to give you more insights into this complex but important topic and provide answers to the following questions: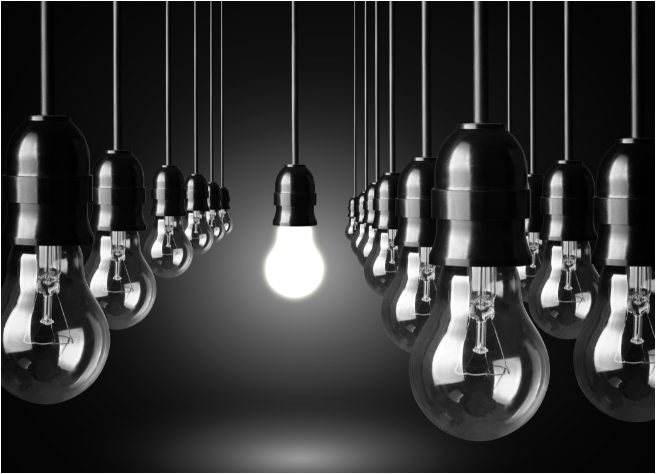 What is e-commerce fulfillment?
The term e-commerce fulfillment or order fulfillment describes the entire physical processing of a customer's order, independent of the sale itself. It includes all associated processes – from storage to shipping. These include:
Order acceptance
Storage
Commissioning
Product maintenance
Inventory management
Packaging of goods and products
Franking of items
Shipping to the end customer
Returns management
Fulfillment costs for online shops
Like almost everything in life, fulfillment unfortunately also involves costs. What do these costs in logistics for e-commerce companies consist of? That strongly depends on whether online shop owners take over the fulfillment themselves or outsource it to another company. In the next section of this article, you can read an overview of what the costs are made up of.
Costs for e-commerce fulfillment without a 3PL service provider
In the beginning, most e-commerce entrepreneurs begin to ship the goods themselves. If the quantities are small, the costs for storage and the absolute costs for shipping in Germany, Austria, Great Britain, and beyond are still manageable. But as soon as the quantities increase, an important decision has to be made to keep costs for logistics and fulfillment as low as possible:
In-house processing or outsourcing of the fulfillment?
If you're brave enough to build your own fulfillment process in-house, you should prepare yourself now for these tasks. In order to avoid surprises by unexpected costs, we listed the expenses that are incurred with the independent method below:
Warehouse
Hard- & Software
Insurance
Shipping service provider
Packaging material
Workforce
Storage costs
The most obvious costs here are the rental costs of the warehouse. It is important to select a warehouse that is as affordable as possible but still has a good location. A good location is, besides other things, characterized by the distance to the end customer, as this is a decisive factor for shipping costs and delivery time. In addition, the logistic infrastructure is an important factor that should not be underestimated, especially with regard to pick-ups by shipping service providers. In addition to the rent, one should also not forget other costs such as electricity and water.
Costs for hard- & software
Costs for software need to be included, as well as the costs for the corresponding hardware. Expenses in this field are normally directly related to the efficiency of the warehouse. Once again, you face an important decision here: do you want to spend as little money as possible and therefore rely on Excel files and similar or are you willing to invest a larger sum in software that is tailor-made for the fulfillment process and has the latest technical standard. The same question also applies to the hardware. For example, buying tablets optimizes daily work at the warehouse when processing and managing orders, but this is obviously linked to further costs. Your shipping volume will ultimately determine which option is best for you.
Costs for insurance
In addition to what was written so far, reliable insurance is necessary to avoid getting into serious trouble in case of accidents and other damages in the warehouse.
Costs for shipping service providers
Other unavoidable expenses are incurred as a result of cooperation with shipping service providers. Apart from this, be prepared for the additional work involved. Contracts with the service providers must be negotiated and mutually agreed upon by both parties involved in this process. As the volume of shipments increases, you will find great potential for reducing costs, because the services of shipping partners are highly dependent on the quantity shipped.
Costs for packaging material
Speaking of volume discounts – you can save a lot of money in this area by bulk-buying packaging material. But beware - too much packaging material consumes the storage space that is needed for your goods. As always, good planning and finding balance are crucial here.
Costs for employees
Equally important is a well-thought-through concept for the warehouse personnel. Do you send a small number of products in the summer but the amount dramatically rises during the Christmas period? Then, of course, you need a flexible solution that allows you to increase the number of employees if necessary without high additional costs.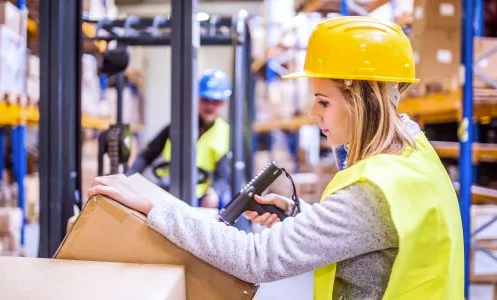 Costs for 3PL fulfillment service providers
Occasionally, there are fulfillment companies that make use of creative pricing structures (percentage of sales, flat fee without additional fees, etc.). However, the absolute majority of fulfillment partners use activity-based pricing structures. They therefore only charge for services that are actually performed. The common practice is to invoice and bill for services on a monthly basis. Here too, there are differences between the various companies, but the main fees are usually the same. In Germany, Austria, Great Britain, and most of Europe they normally consist of the following items.
Basic fee/Initial setup fee
Warehousing & Storage
Storage costs
Pick and Pack
Packaging costs
Shipping costs
Returns costs
If you are looking for a fulfillment partner, there are a few characteristics to consider. Before you choose one of the companies, it is essential to understand the pricing structure of the potential new partner. This way you can choose the best options for your e-commerce company, your business plan, and budget accordingly.
Be sure to read the term of an offer carefully to make sure that there are no confusing or hidden costs. Don't forget to ask the provider if the proposal you receive includes all costs that may be incurred when using the services. For example, some logistics service providers charge extra fees for connecting the online shop.
In addition, it is crucial to find the right fulfillment service provider for you, because different companies often have different approaches to pricing. For example, make sure to check with your prospective partner if the storage costs are charged according to SKUs (Stock Keeping Units) or if they depend on the number of cubic meters. Make sure you get the best deal for your online business. Packaging materials can also be classified as cost drivers. However, there is still a great deal of untapped potential behind having branded packaging in order to increase the. buying experience and consequently customer satisfaction. For that reason, ask for possibilities to individualize packaging material. Although this increases costs, in many cases it is a worthwhile investment.
Also, find out in advance which shipping partners are available to the fulfillment service provider. Shipping prices vary greatly depending on the destination country and weight, so it makes sense to have more than one shipping partner. In almost all business areas it is common to get better conditions by increasing the volume – the fulfillment and e-commerce logistics industry is no exception. Therefore, clarify with your potential partner how shipping costs change with increasing the order volume – quantity discounts are often given to retailers when shipping volumes are high.
What is 3pl and how does 3pl work?
Third-Party Logistics (3PL) service providers enable retailers to outsource elements of their distribution, warehousing, and fulfillment services. 3PL providers distribute warehousing and personnel costs among many customers, mostly online retailers, enabling them to better allocate storage and personnel capacities for the processing of orders.
In a 3PL model, a retailer retains the management tasks but outsources the transport and logistics operations to a third-party logistics provider. These partners provide additional services such as standard or customized packaging to add value to the supply chain.
E-Commerce businesses can outsource the following tasks to 3PLs
Stock keeping
Cross-docking
Inventory management
Packaging
Shipping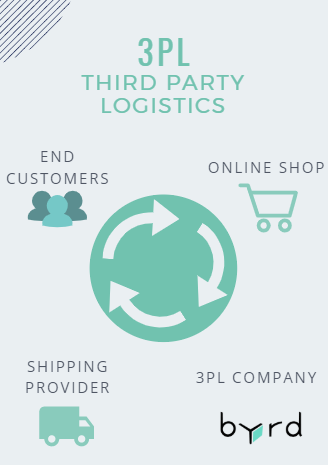 When is the best time to outsource e-commerce fulfillment?
At the beginning of your e-commerce venture you probably also lovingly packed your packages in your garage or in a living room. Back then you were still your own fulfillment partner. However, as your business grows, you soon realize that at some point your resources are no longer sufficient to do it all yourself. This is where the third-party logistics (3PL) partners, described above, come into play. The advantages of outsourcing e-commerce fulfillment are:
Freeing up time resources
Expertise & experience of the fulfillment partners
Optimal infrastructure
Fastest possible processing
Locational advantages
Opportunity for rapid growth/flexibility
Cost-saving
Freeing up time resources
One of the most important arguments for outsourcing fulfillment is that you save a lot of time. You can use this precious time to focus on your core tasks and core competencies again. After all, you didn't start your online shop in the first place to deal with the logistics behind it. You are an expert for your products and there are also experts for fulfillment – namely 3PL service providers.
Expertise & experience of the fulfillment partners
3PL companies usually have years of experience working for clients in many different industries. Moreover, a good 3PL provider has innovative strategies to transform your supply chain into a cost-effective, fast-response model.
---
---
Optimal infrastructure
In addition to expertise and know-how, an optimized and already well-established infrastructure is also a decisive advantage of Third Party Logistic Partners. Your living room will soon reach its limits, but in modern warehouses of 3PL companies, there is enough space, and many processes are already automated – technological solutions like transport and warehouse management systems are usually optimized and employ state-of-the-art solutions. This also makes it possible to keep up with the ever-growing demands of the customers.
Fastest possible processing of orders
Short delivery times – such as same-day delivery – are a major topic in the contemporary e-commerce business. The tendency shows that this trend will continue to strengthen in the coming years. Large players such as Amazon are setting standards that are virtually unachievable by smaller online retailers alone. However, it is a fact that customers expect the same service from all online shops – regardless of their actual size.
Locational and geographical advantages
Online merchants should not neglect the advantage of different 3PL fulfillment center locations bring about. If, for example, as a German entrepreneur I liked to ship products to Austria or Switzerland, a delivery from a warehouse in the respective country is noticeably faster. This benefits the customer and thus the e-commerce entrepreneur himself due to increased customer satisfaction. Building an own warehouse, let alone an international network of warehouses in different countries is hardly feasible for smaller companies.
Opportunity for rapid growth/flexibility
Besides increased speed, flexibility is also a decisive factor when it comes to storing and sending parcels. It is always possible to rent your own storage space. However, one must take into account the fluctuations in sales. With the help of a 3PL partner, you no longer have to worry about sales fluctuations and storage shortages. Long-term relationships with carriers can lead to better prices and services at peak times. Especially for start-ups or online retailers who want to grow in the future, the flexibility gained in this way is a real blessing.
Cost-saving
Last but not least, as a company selling products through an online shop, by outsourcing your fulfillment to a 3PL provider, you benefit not only from the increased flexibility but also from cost savings. When selling a certain quantity, the hiring of additional employees is inevitable. In addition, one must think of the maintenance of warehouses and used equipment for fulfillment.
If you decide to outsource fulfillment, you need to make sure that you work with a 3PL service provider that can integrate with your e-commerce sales channel or shop system. This enables you to fully automate your order processing. In addition, do not be discouraged to do a background check to understand how all the logistics are done.
Conclusion
Now you know what e-commerce fulfillment and 3PL are and have an overview of the costs involved. If you are wondering if outsourcing fulfillment is the best solution for you, consider all the advantages and disadvantages and look for partners that fit perfectly to your online shop. In case you are looking for a 3PL provider don't hesitate and have a look at byrd.
---