As the COVID-19 pandemic continues to evolve, we are starting to see far-reaching and unprecedented impact on the public health, society, and economy. Having spread worldwide, Coronavirus poses an immense challenge for people, a challenge which can only be surmounted by joint cooperation of people all around the world.
Every day there are roughly 15,000 new cases and with a mortality rate reaching up to 9%. More and more governments worldwide are taking restrictive measures to contain the virus. In some cases, this also has serious consequences for the economy - illustrated by stock markets that are on a downward spiral. Even e-commerce and online retailers are feeling the effects of the Coronavirus. Although the extent of the effects are difficult to estimate from today's perspective as this is an unprecedented situation, we aim to provide online merchants an informative overview of the current situation in this article, which might help you in difficult times like these and give you some courage.
How the behavior of online shoppers is changing due to the Coronavirus
According to Amazon, the outbreak of the Coronavirus has led to an increase in online shopping, so 100,000 new employees are being sought to meet the increased demand. This should strengthen the human resources in the fulfillment centers as well as in the shipping network.
In contrast, sales figures from China show that it is more likely to lead to losses. In fact, retail sales there fell by 20.5% in February and unemployment rose. This means that the consequences, such as lower purchasing power, are likely to affect many companies in the upcoming year.
In this context, however, a clear distinction must be made between e-commerce and brick and mortar retail. As more and more consumers are avoiding public places in order to reduce social contacts and most shops are closed for business anyway due to official instructions, consumer behavior is shifting towards the internet and online stores. Regardless of the official closures of shops, shopping centers recorded significantly fewer visitors already prior official restrictive measures to contain the virus.
The first figures also already show that there is a shift in demand. For instance, Amazon's data indicate that the demand for household products, especially for toilet paper and disinfection wipes, has increased enormously. Among other things, this has led to stockouts at the online giant. For this reason, Amazon has announced that only medical products and household utensils are permitted to be delivered to the warehouses.
Growth opportunities for online retailers
These statistics show that e-commerce shops that sell products that are more geared towards people's basic needs have a chance of generating more sales due to the coronavirus. This is because people tend to avoid going to the supermarket etc. and prefer to have the products delivered to minimize the risk of infection. Accordingly, online shops that sell baby products, for example, have seen increased website traffic. Also, online retailers selling pet food and other pet supplies will most likely experience significant increase of orders from their online shops in the coming weeks. At the same time, e-commerce shops selling luxury goods and the like, are suffering from significantly less traffic and lower conversion rates.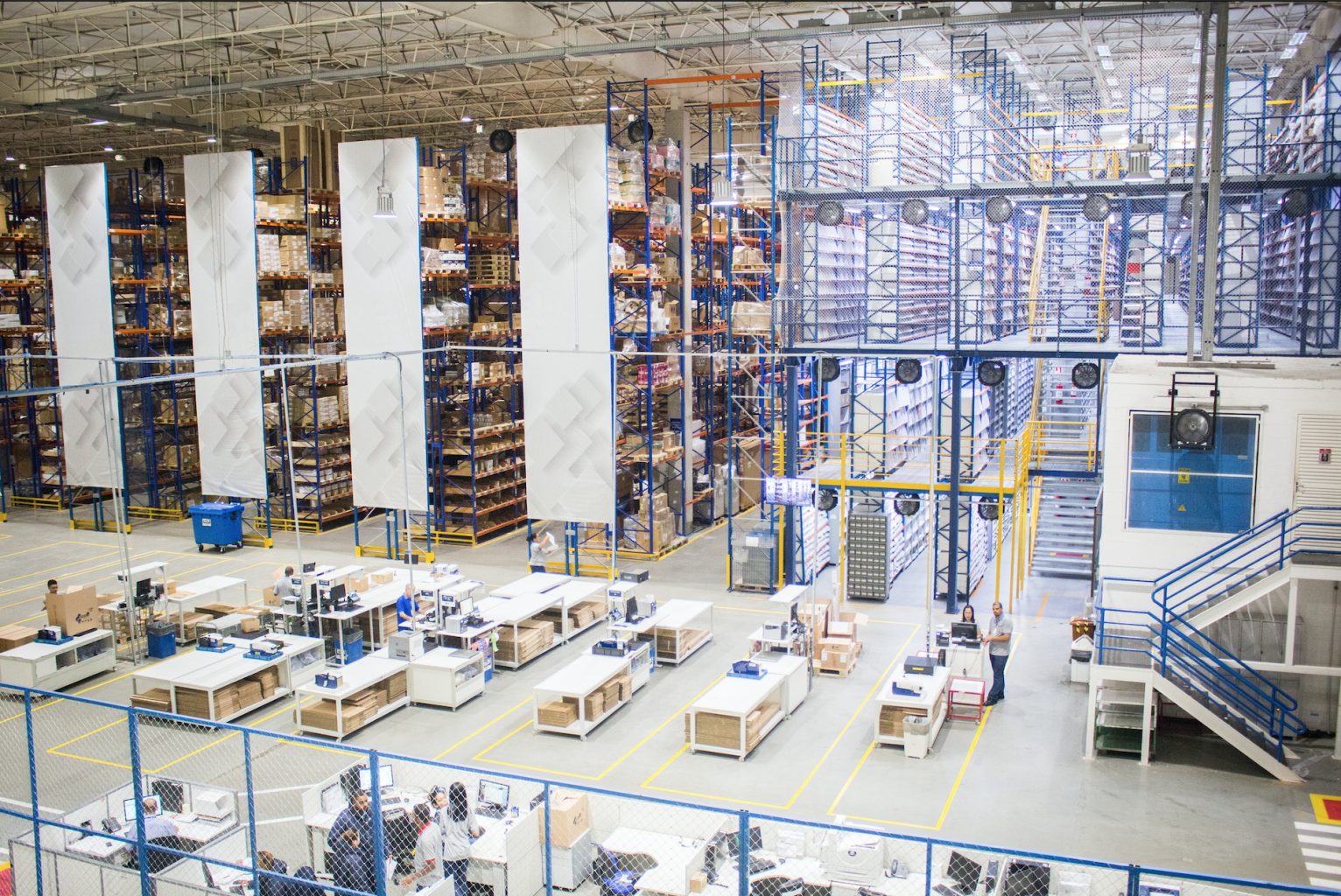 Challenges in e-commerce fulfillment
Logistics is a critical success factor for online retailers and at the same time an area that is particularly sensitive in times like these. This sensitivity is mainly due to the fact that the physical presence of employees is required for order fulfillment and parcel shipment to be carried out. Based on the instructions of the authorities, many logistics service providers have already implemented measures to ensure that the safety and health of their employees are not endangered and that operational activities are maintained. Most parcel services have pandemic plans in place that are designed to maintain service despite restrictions if the virus spreads.
However, due to the severe restrictions, delays cannot be completely ruled out. For example, Switzerland's largest online department store Digitec Galaxus had to postpone the release date of the new foldable smartphone Mate Xs from Chinese manufacturer Huawei from 16th to 20th of March.
The Corona crisis shows that online retailers must regularly review their supply chain and gives them the opportunity to optimize it for the future. One way to do this is to work with different suppliers, taking into account their geographical location, their capacities, and their technological adaptiveness.
Another important factor is the turnover rate, which is usually relatively high in modern online trading. The aim is to keep the stock on hand as low as possible, which is why a real-time overview of the inventory is an essential part of logistics to avoid stock-outs. In times like these, however, it makes sense to increase storage capacities and examine the supply chain for bottlenecks. Now is also the right time to contact the supplier and clarify how quickly deliveries in larger quantities can be made or deliveries can be blocked if marketing campaigns need to be postponed.
Delivery of parcels to online shoppers
As a result of the measures that have been taken, parcel delivery is currently made considerably more challenging by business closures, quarantine areas, and security measures taken by the companies (e.g. access restrictions). As a result, a disproportionate number of parcels cannot currently be delivered. Parcel service providers, therefore, draw attention to the following:
E-commerce companies should check whether the parcels can be delivered to the delivery address and should avoid sending parcels to known quarantine areas. Parcels that cannot be delivered due to the above-mentioned checks may have to be returned at a charge and without further notification by the shipping service provider.

Here you can find all current information about COVID-19 of the different shipping companies:

Online shops are recommended to advise their customers to use the possibility of drop-off permits in order not to endanger their health and that of their suppliers.

Parcel service providers currently largely dispense with the signature of the recipient when handing over parcels and handover letters. In order to avoid contact, the courier signs and the GPS data are compared with the delivery address.

Due to the many undeliverable parcels, the return rate is likely to increase.

Quarantine areas, border controls, and border closures can lead to delays in delivery.

Due to increased demand, service delays may occur.
Coronavirus transmission via parcels
A frequently asked question, especially by consumers, is whether the coronavirus can be transmitted via packages. As of now, there are no indications that packages and merchandise pose a risk of infection. Due to the low environmental stability, it is unlikely that the surface of the objects can be a source of infection.
---
---
Making the best of the situation - even if it is anything but easy
We hope, of course, that the consequences of the virus will not be as grievous and jarring as the worst-case scenario suggests and, with the measures taken and the support of the medical staff, many lives as possible can be saved. In this context, it is important to stress once again that it is now crucial to stay at home and to protect not only oneself but above all, others from infection. This article shows how the measures adopted can significantly influence the course of the pandemic and contain the spread of the virus in the best possible way.
At the same time, many e-commerce merchants are facing many hardships, which will lead to heavy sales losses for some. If possible, companies can reduce the operational business to standby mode and use subsidies to pay their employees etc. Entrepreneurs can try to use the crisis as an opportunity to develop new creative business models or products. Challenges like this one, often serve as a great platform for the emergence of creative and innovative solutions, propelling society towards new heights.
When the operative business is shut down, capacities are created to tackle projects that would otherwise be postponed. E-commerce shops, for example, can grab the opportunity and revise product descriptions and thus take search engine optimization to a new level. In this way, a setup can be created that allows online merchants to quickly pick up speed again after the crisis has been overcome and ultimately benefit from it in the long run.
We wish everyone lots of perseverance and strength, but above all, health, for the upcoming weeks!
---