Executive summary
The need for sustainability in e-commerce and curbing the impacts of global warming became paramount, and we would like to support the growing call for eco-friendly practices in e-commerce and logistics. This Christmas season, we are giving back to the environment and to the thriving e-commerce community in our fulfillment network by joining forces with Onetreeplanted and their project in Scotland to offset emissions, by donating 1 tree for every 100 shipments fulfilled for our customers. With this Christmas project, we aim to further our efforts in building a greener e-commerce industry. Read everything about it in the blog below.
Setting the stage
It can be said with a degree of certainty that e-commerce is growing at a crazy rate, showing no signs of stopping. Being further bolstered by COVID-19, e-commerce is set to redefine the way we go about shopping – forecasts indicate that half of all sales will be made online by 2028.
But as e-commerce grows, so does its environmental impact. A key part of the demand-supply chain in e-commerce, transportation, is still responsible for 24% of direct CO2 emissions and is considered the fastest-growing source of global emissions. This being said, e-commerce, one of the fastest-growing industries globally, has a matching pace when it comes to the fastest-growing source of global emissions.
Climate change and sustainability in e-commerce became an unavoidable topic, and its main goal is to find how can we make business greener.
The rise of sustainable e-commerce
Climate change and sustainability in e-commerce became an unavoidable topic, and its main goal is to find how can we make the business greener. In recent years, online shoppers realized that the efficiencies of lightning-fast shipping speeds, single-use plastic packaging, and plethora of accompanied branded materials included in the package, are not something we can sustain with our planet's resources. Due to this gradual shift of consumer's attitudes towards sustainability, many retailers started increasing their sustainability efforts to cut back on wasteful packaging, optimizing their deliveries and returns, reducing their emissions and energy consumption, and offering environmentally friendly shipping options.
When it comes to the transport sector, decarbonization would create a cleaner, healthier, and more affordable future for everyone. Since the transportation industry involves the shipment of goods from one location to another, the basic responsibility of reducing carbon emissions should take priority. Many vehicles run on fossil fuels; implementing a "green" solution could mean a notable shift from high to low carbon footprint caused by logistics, fulfillment, and e-commerce.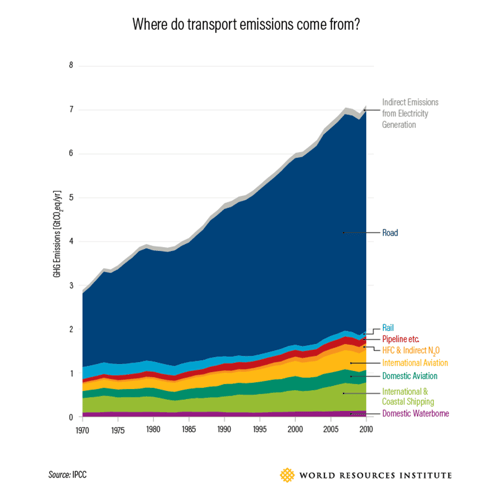 However, reducing carbon emissions in logistics can be also done indirectly – by offsetting them. While the most effective action is to reduce emissions in the first place, carbon offsets can offer a cost-effective way to lower the impact by creating a benefit for the planet and supporting Earth's natural filtration systems. In layman's terms, carbon offsets are a form of trade – e.g. planting trees in a bid to sequester carbon dioxide from the atmosphere as a trade-in for carbon footprint caused by transport logistics.
Our Christmas commitment to building a greener future with Onetreeplanted
As a third-party logistics & fulfillment startup that's on a mission to revolutionize the logistics industry, we see assuming the responsibility for building greener e-commerce as a part of the deal of our mission.
Building on that sentiment we have, for the consecutive year now, partnered up with Onetreeplanted and joined their reforestation campaign in Scotland. The campaign aims to restore native woodlands to an area where deforestation occurred centuries ago and will help to reduce the carbon footprint.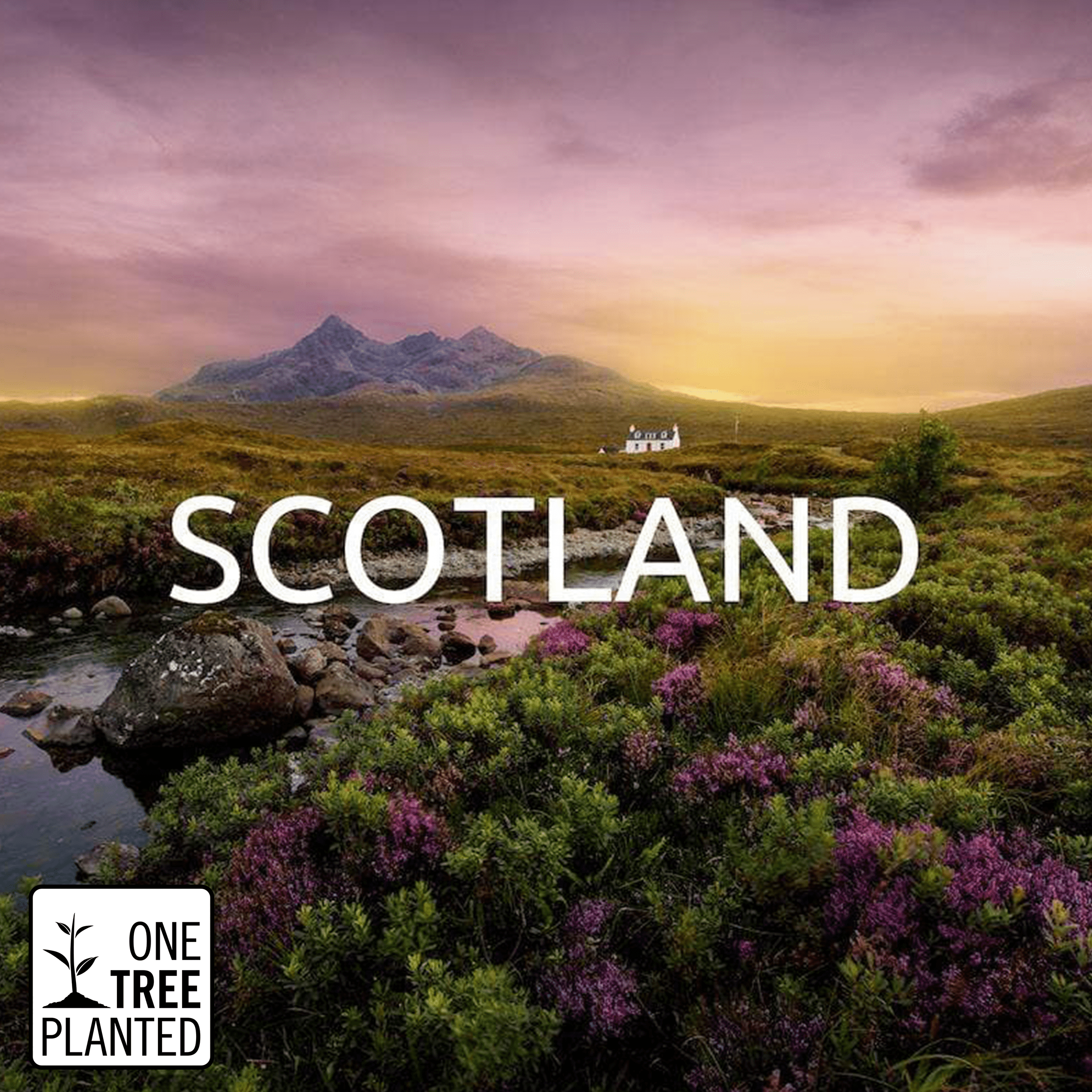 As the Christmas period is traditionally a time for showing appreciation and giving back to people you hold dear, we would like to expand this partnership to our network of amazing shop owners, online entrepreneurs, and business innovators that are using byrd's fulfillment services to sustainably scale their e-commerce businesses. We aim at planting 1 tree for every 100 orders fulfilled in the month of December, offsetting carbon emissions that are indirectly caused by our services.
By the way, one mature tree can absorb up to 48lbs (21.77 kgs) of carbon dioxide per year. In contrast, 1 tonne (1.000 parcels, each weighing 1kg) of freight transported 1.000 kilometers (our average shipping distance) by a modern lorry emits 10.5 kg of carbon dioxide. Therefore, 1 tree can offset roughly 200% of emissions caused by shipping 1.000 packages.
So, to put things in motion, we began tallying all fulfilled orders by our warehouse network for all of our clients in November and we are planning on doing so until the end of December. What this means in practice is that for every 100 orders fulfilled by each of our clients, we are going to plant a tree in their name (2500 orders fulfilled would equal to 25 trees planted). Furthermore, all of our clients are also going to receive a personalized tree certificate of the number of trees that were planted in their name. Onetreeplanted will also send updates on the project, keeping us all in the loop about the impact of the newly-planted trees on the community and environment.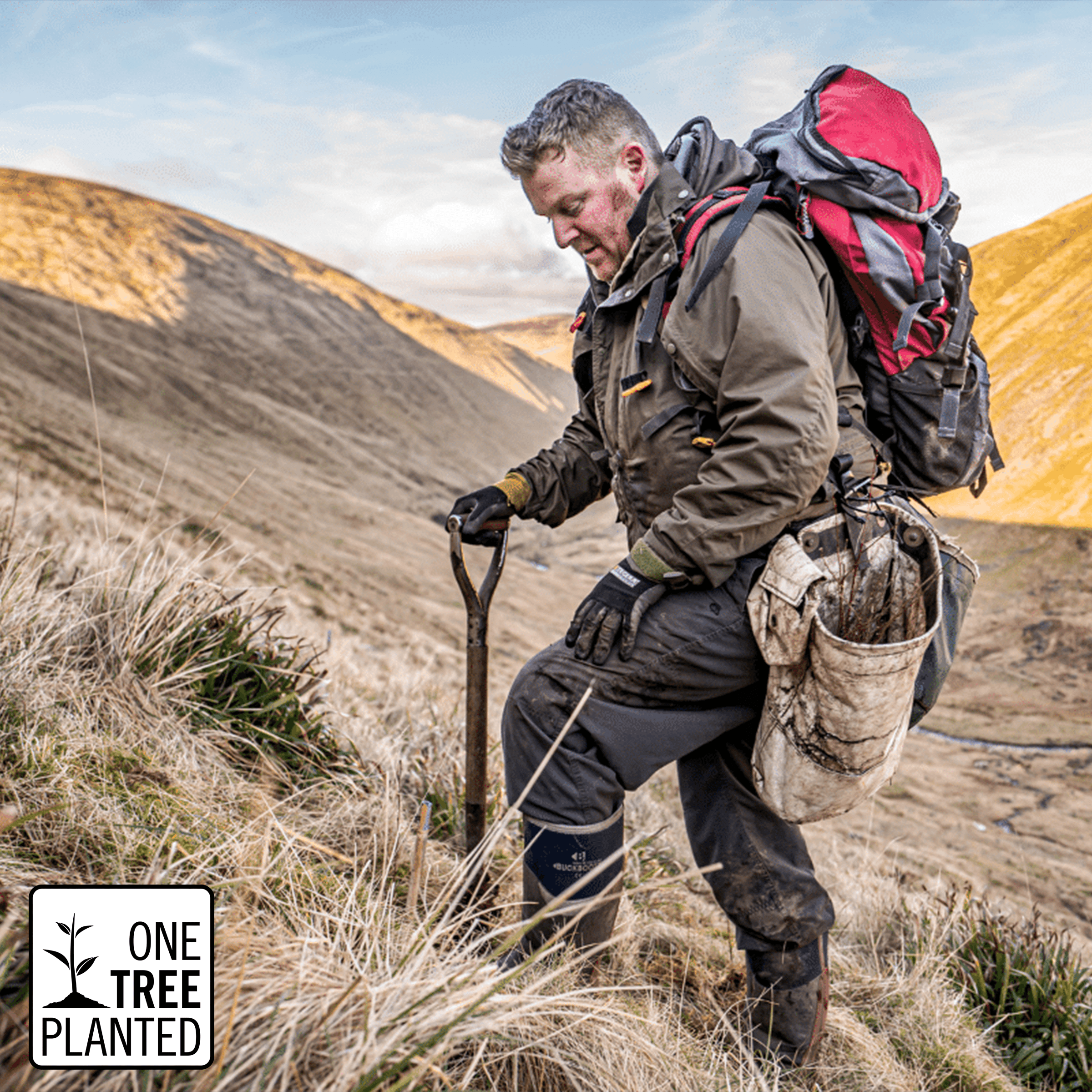 Join the movement & spread the word
So, for the second year now, we have chosen to show our appreciation to our partners and clients by gifting them a gift of sustainability. This is both a small token of appreciation for the successful e-commerce year that is now behind us and a meaningful act of giving back to the environment, people, and their livelihoods.
We firmly believe that the e-commerce industry can change for the better and we are proud that our vast network of customers can be agents of change. Therefore, if you wish to join in, spread the word or get in touch with Onetreeplanted and join the movement with your own sustainability project or by joining one of the already ongoing projects from Onetreeplanted.
So, if the future needs a color, help us paint it green.
---
---