Most beginner eCommerce entrepreneurs completely ignore the above list of tasks when starting out. They begin with a space in the home such as a basement or garage, and sometimes a living room or an extra bedroom that gets filled from floor to ceiling with merchandise.
When operating your eCommerce business from your home, it's logical that you'll want to store the merchandise there. This way you have your stock quantities under control and can pack and ship directly from your home. However, if your business takes off, your stock may take over your living space.
Leasing Space
If you have a small business or are starting out, leasing space somewhere may not make a lot of economic sense. It's unlikely you'll have hands-on control with merchandise stored elsewhere. But leasing space can be costly especially if you offer a wide array of products, or if some of them are particularly bulky.
Outsourcing Warehousing
As a small business, you may not feel you have the economic resources to buy warehouse space or lease it. However, there are alternatives to keeping merchandise in the basement, attic, or somewhere in your home. Third-party warehouse services exist for just this purpose and these services are not limited to large retailers.
e-Commerce Warehousing Benefits
Proper warehousing can afford businesses of all dimensions a variety of benefits. Here are a few of the principal benefits you might want to consider.
Better Product Organization
The warehouse space is designed to store merchandise in a convenient and orderly fashion. Your basement or garage, regardless of how spacious, is not designed for this purpose.
Warehouse space with proper organization and tracking offers increased accuracy in tracking inventory and prevents the loss of merchandise. A warehouse system combined with manufacturing software will ensure efficient inventory turnover management.
Save Time
Time is a precious resource for any business owner, eCommerce or otherwise. Rather than spend time searching through piles of merchandise to find an item you need to ship, warehousing makes it easy. Saving time can free you up to dedicate your energies elsewhere and earn more so that warehouse costs are actually offset.
Faster Shipping Times
Nowadays with services like Amazon Prime, customers expect to receive products rapidly and at affordable prices. If you decide to warehouse merchandise, you may want to distribute it to various warehouses throughout your region or the country. This will aid in getting it to your clients faster. Shipping might also prove to be less expensive when merchandise is sent from a closer location.
Less Stressful
Using warehousing services will remove a lot of the stressful tasks from your shoulders. It's more than just organizing products on shelves. You'll also know that your merchandise is in trustworthy hands where security and safety are your service's problems.
Risks of Operating Without e-Commerce Warehousing
Whether your warehouse is at home, on your property, or in lease space, you do need proper warehouse management. Without it, things can spiral out of control quickly. Some of your greatest risks might include:
Storage Space Runs Out
Small eCommerce businesses often run out of space quickly when storing merchandise at home.
Merchandise Gets Lost
Warehouse management will keep track of product locations for each piece of merchandise. Without this type of system, it's easy to misplace or lose your products. This problem can worsen if your business or product inventory grows.
Shipping the Wrong Inventory
If it's difficult to track inventory, it's even more difficult to ship the correct inventory to your customers. If you ship the wrong merchandise, you may lose clients.
Too Much or Too Little Inventory
Tracking helps you know how much inventory you have and how much you need. Too little inventory can leave you unable to meet client demands while too much inventory may leave you with outdated merchandise that is no longer sellable. This may also equate to losing money. Good tracking will aid you in investing in merchandise wisely.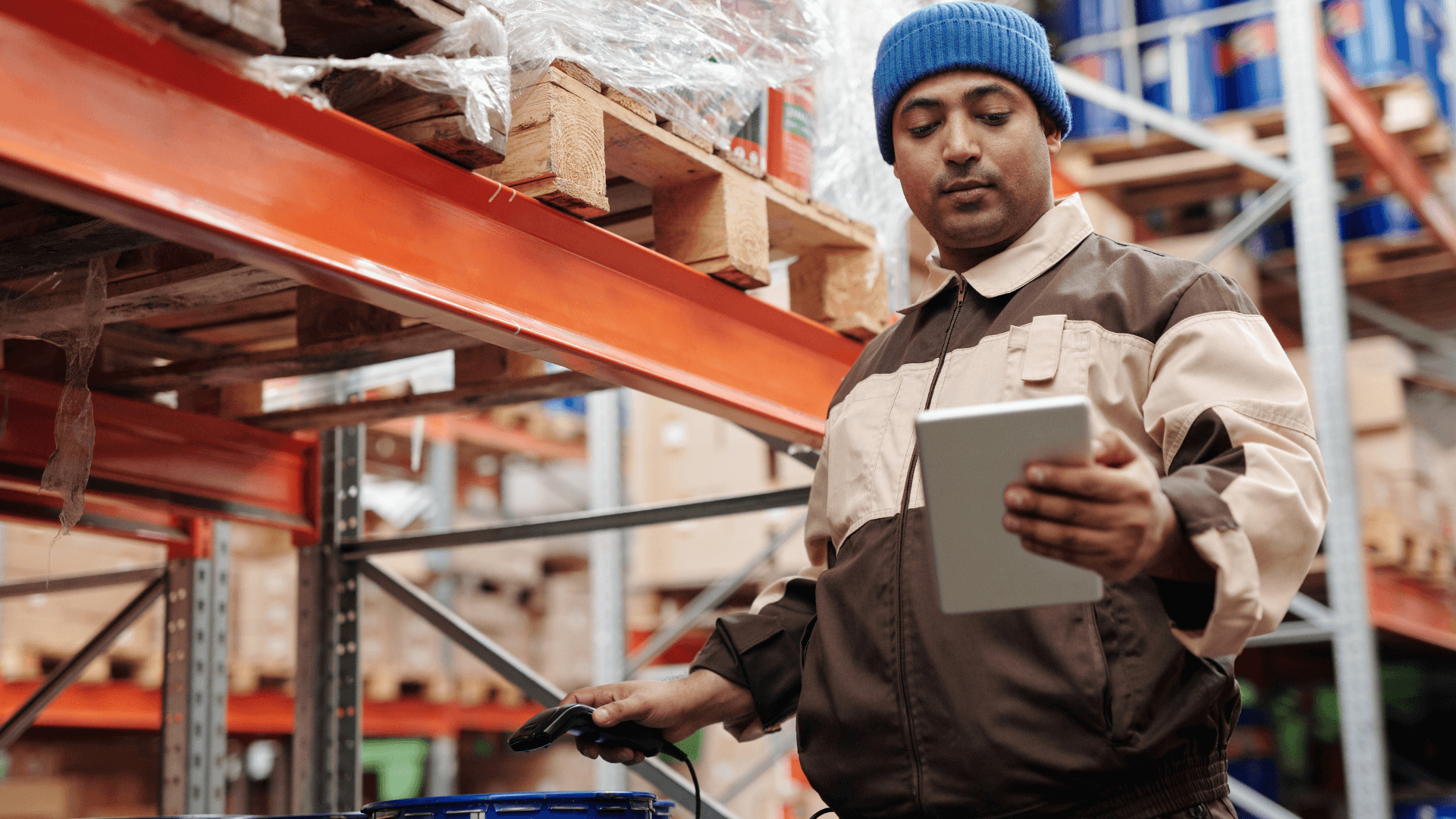 A Checklist for Setting Up an e-Commerce Warehouse
Setting up an eCommerce warehouse can be challenging. You'll be looking for flexibility and efficiency. Here is your checklist for setting up the best eCommerce warehouse for your business needs, especially if you will not be using a third-party logistics provider.
Decide how much space you need in your warehouse. Include spaces for unloading products, quality control, labeling, storage, forward staging, and shipping.
Make a list of the basic warehouse equipment that you need for your space. Consider shelves, racks, bins, transport equipment, storage, positioning, labeling, and packaging equipment.
Automate any processes that are repetitive. This might include barcode scanners, conveyor belts, and weight scanners to name a few.
Install proper warehousing software. It should address receiving merchandise, inventory control, packing, and shipping.
If you have more than one system, make sure to integrate systems

. These might include shipping scheduling,

e-signing

, shopping carts, ordering, and accounting.

Design optimized pick paths. If you have good warehousing software, use it for the optimization of pick paths.
Collect data and determine Key Performance indicators. This will help you track inventory turnover, return rates, costs per item, and how long it takes to get an order off.
Determine your warehouse rules and guidelines. It's important to have guidelines in place for your workers regarding procedures, quality control, and order accuracy.
Train your employees. Provide your staff with the fundamental skills to get your business rolling efficiently and rapidly in a safe work environment.
Conclusion
In the excitement of setting up or enlarging your eCommerce business, make warehousing a priority. Good management of inventory will save you time and money as well as contribute to customer satisfaction.