87% of shoppers who took part in Google's global survey said knowing they got a good deal is important when choosing a seller. Why is this number so high?
Because online prices are transparent. Shoppers can easily compare prices from different stores, and 79% say they do before making a buying decision. Research shows that the modern consumer is becoming more price-sensitive because:
Millennials' mandatory spending far exceeds older generations'

They are earning less income than the consumer of a decade ago
In the crowded, fast-paced e-commerce environment, competitive pricing is the perfect strategy to appeal to budget-minded consumers. It gives you
A competitive advantage

Greater control over price positioning

Better understanding of competitor strategies
Here's why.
What is competitive pricing?
Competitive pricing is a strategy where you set a price based on competitor prices. In crowded markets, it can give you a solid competitive advantage.
Take the consumer electronics industry.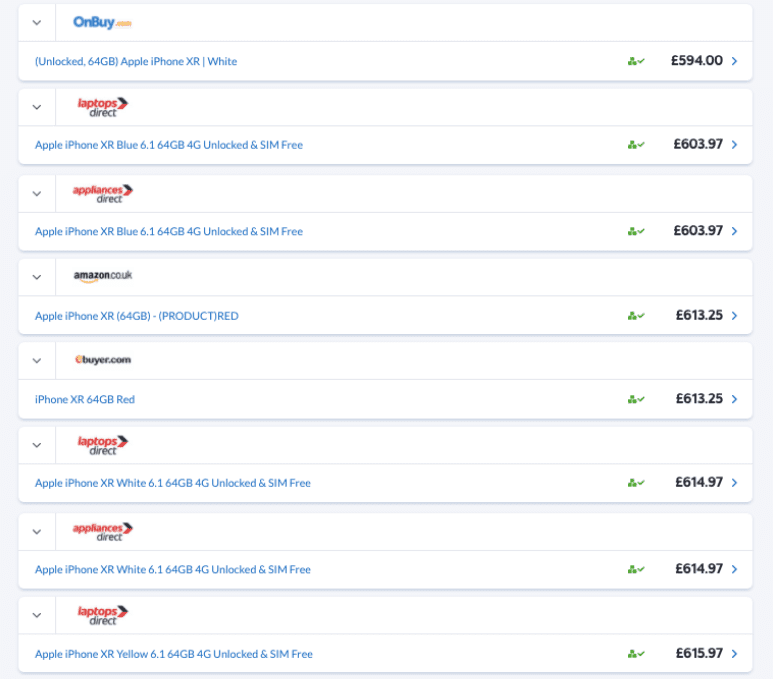 As you see, these electronics retailers are well aware that competing on price is inevitable. Even retail giants are not targeting fat profit margins, because they know how easy it actually is to find the cheapest deal on the web.
How do you understand that you're competing in a crowded market?
Well, you can conduct keyword research, get help from a competitor analysis tool like SEMrush, Moz, SpyFu, etc., simply search what you sell on Google, social media channels, and marketplaces.
Most likely, you're in a crowded market. If that's the case, here's how you can use this strategy to get ahead of the competition.
How to match or beat competitors
In all parts of the world, online shoppers spare the time to search for products on comparison shopping engines (CSEs) like Google Shopping. These websites are important sources of traffic for online stores. Make sure you're listed on the CSEs that feature the retailers in your country.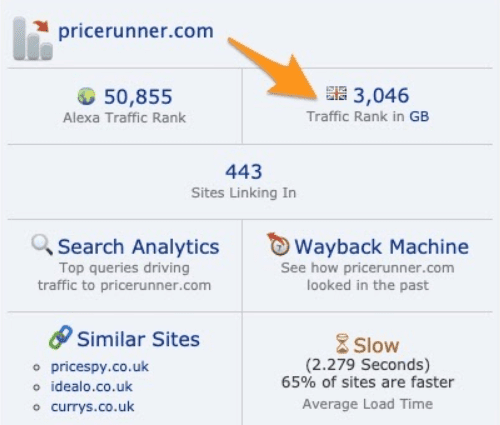 Beating the lowest price is an effective way to increase your store's visibility and acquire new customers.
Because the cheapest deals appear on top, you can drastically increase your visibility and drive traffic to your store by selling popular products at the cheapest price.
To match or beat the cheapest price—or even to see where your prices stand—you need to track competitors.
Step 1: Track competitors
Most e-commerce owners manually track their competitors. But because manual tracking is a time-suck, they have limited knowledge of the market prices. Usually, they either:
Pick the most hyped products and track their top competitors

Collect price data every once in a while
In the first case, they spend nearly 4 hours every day. But online prices change far more frequently than that.
Retail behemoth Amazon benefits greatly from its dynamic pricing engine, which makes hourly and even minutely price changes to maximize profits at any given time. The company's domination of the US e-commerce market and fast expansion to the global marketplace is by no means coincidental.
So, way before you finish collecting price information in 4 hours, your data becomes obsolete. This is why occasional price tracking is also in vain. Because that means you're tracking competitor prices every once in a while and relying on outdated information.
Long story short, some level of automation is necessary. How do you automate price tracking?
You can either have someone (or a team) build a price tracing system for you or use price tracking software.
Building your own engine gives you the freedom to include extra features that you need. But keep in mind that like all software, it'll require maintenance, which might be a little too costly if you're operating on a tight budget. Using price tracking software is a more affordable option.
Step 2: Use the data
Once the data is in front of you in a sheet or on a dashboard, you can position yourself well. If you want to be the cheapest in the market, just beat your cheapest competitor.
Using the software, you can automate the process by adding dynamic pricing rules:
My price should be 5% cheaper than my cheapest competitor

My price should be $10 cheaper than the average price

My price should be equal to my cheapest competitor

My price should be 7% cheaper than the average price

My price should be $40 less expensive than the average price
The software also allows you to add cost-based rules to help you maintain good profit margins:
These cost-based rules are crucial, especially these days, where many retailers use deep discounts to cover their loss from the lockdowns or clear inventory. Deep discounts are not advised, since they may not stir up demand but destroy value. And, once you want to increase prices again, you may alienate your customers—considering the fact that many people are cutting spending after COVID-19.
So, you must offer competitive pricing, but you also should not race to the bottom. Make sure you're not selling below cost.
Step 3: Analyze historical data
Historical pricing data shows your competitors' pricing over a period of time. Several months after you start tracking competitors, the data will show you
Price levels over time

Frequency of price changes

Frequency and timing of their discounts and promotional campaigns

Which products do they compete on price

Products they sell at a loss to lure shoppers into their store (loss leaders)
In the long run, these insights are crucial to your company's growth. Knowing what are their competitive strengths and weaknesses and seeing yours as well gives you the opportunity to plan for the long term.
Say, one product is not selling at all. When you lower its price, you're selling again, but it's not profitable anymore because you now sell it below cost.
You can try to lower costs or drop the product altogether.
Apart from this, historical pricing data reveals competitors' discounting patterns. By calculating the type, amount, and timing of their discounts, you can prepare your store before they lure away your customers.
Parting Words
Competitive pricing is a top priority for the consumer. Knowing that you must monitor competitors, use their pricing data in pricing your products, and analyze their behavior for long-term planning. Following these steps will help you get and stay competitive, control your positioning, reveal competitor strategies, and develop counter-strategies in time.
About the author

Basak Saricayir is the content marketer at Prisync which helps E-commerce companies increase sales by tracking prices automatically from any marketplace around the world.
---