Sustainable, transparent, fair, and tasteful - who wouldn't want to drink coffee like "this"? Well, this is exactly what you get with CafCaf, an online coffee shop on an ambitious quest to supply Germany with better coffee. What that means in practice is that this young company sources directly traded specialty coffee from Columbia and sells it in Germany, and while doing so, also actively contributes to improving the living and working conditions of the coffee farmers on site.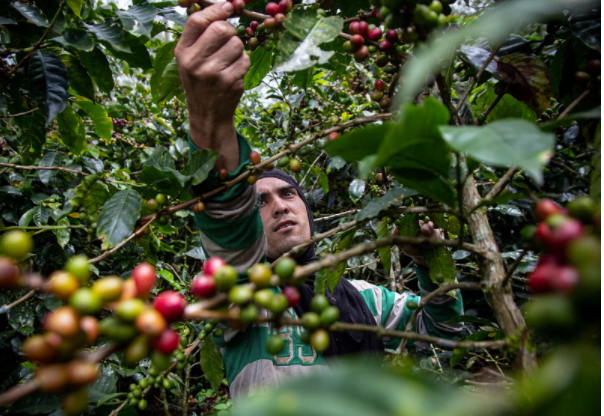 But before we dive deeper, let's first travel back to the beginning of the CafCaf's story. Like all great ideas, this story also has a humble beginning; while on the hiking trip through South America, Matthias Stäheli fell in love with the Columbian people, their attitude to life, and the colors and the smells enclosing the endless Columbian landscape. Not before too long, his passion for Columbian coffee and their culture manifested as a coffee blog titled "CafCaf", and since 2016 this coffee-infused journey led Matthias to launch an online store in 2020, a store specializing in providing exceptional coffee with a sustainable twist.
Symbiosis of the online store & the blog
CafCaf's online store sells sustainably grown Colombian Arabica coffee, which is purchased directly from the partner farms. In their coffee blog, interested website visitors can also read everything about how and by whom the coffee is produced. In addition, CafCaf's blogs also contain a lot of additional information for coffee lovers and offer informative tips for everything coffee-related. But what these blogs do above all else is that they give the coffee a face and create a meaningful relationship between the coffee producers and the customers, building on trust and a sense of global connectedness.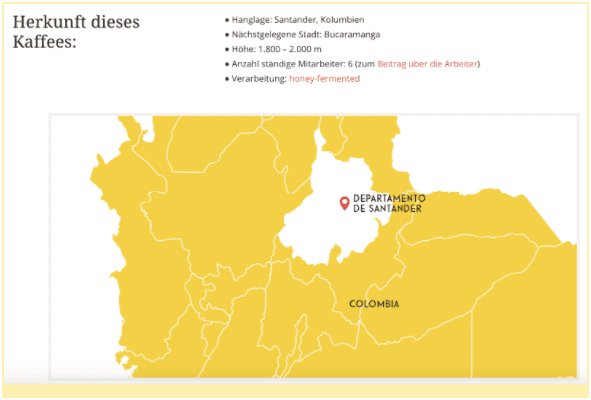 However, an e-commerce operation like this needs a robust but flexible fulfillment, so Matthias Stäheli, the founder of CafCaf began looking for a suitable solution when the WooCommerce store was launched. While researching and wandering the planes of the internet, he stumbled upon byrd and its fulfillment services. When we asked why he finally decided to go with byrd, he said: "Actually, the main criterion was the friendly support, but the fact that byrd is also located in Berlin, was also an important factor".
How CafCaf customers benefit from byrd
Through the WooCommerce API interface, which is integrated with byrd's dashboard, the shipping process runs completely automatically, naturally saving a lot of time. All incoming orders in the WooCommerce store are transmitted directly to the warehouse in real-time so that the fulfillment of orders from the e-commerce store can begin without any delays. Once the fulfillment process is set in place, the coffee is packed, depending on the order quantity, in suitable shipping cartons and immediately shipped to its final destination – your coffee cup.
The best bit is how CafCaf's customers benefit from this fulfillment setup. When asked, Matthias answered that "with byrd, our customers get their Colombian coffee shipped as quickly as possible. On the day of dispatch, they receive an automatic e-mail with the expected delivery date and the tracking code, so they can always check the whereabouts of the package with their favorite coffee".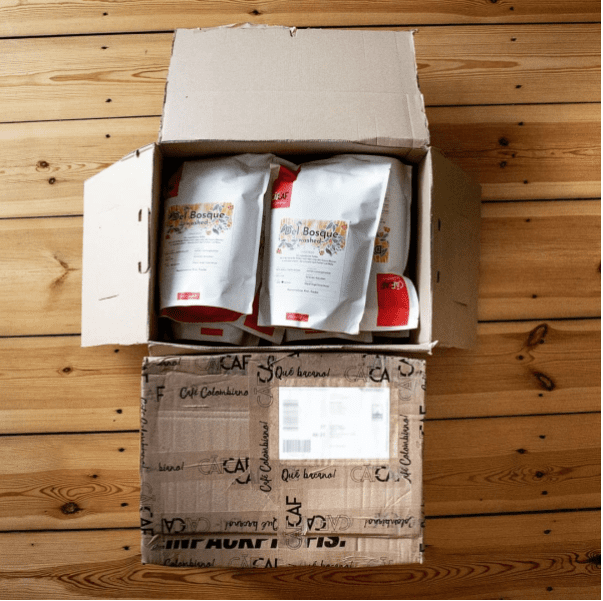 CafCaf's ambitious plans for the future
Matthias does not only want to stay with coffee, which he sells via his online store but is also planning on adding additional products to the range in the future, which will help with the preparation of enjoyable coffee. Among others, this includes coffee makers and coffee machines (eg. Hario V60, Chemex hand filter, French press) and other coffee accessories, such as hand mills or coffee filters. With byrd as a logistics and fulfillment partner, the sky's the limit for CafCaf and we are looking forward to new and exciting growth plans they have in store for us.
German-based coffee-aficionados with a sustainable heart, we invite you all to check out CafCaf's webshop and show support to CafCaf's noble cause.
---
---